As the 2022 FIFA World Cup kicks off in Qatar tomorrow, there is more to experience beyond the breath-taking design of the match venues. Qatar has made remarkable progress around the Sustainable Development Goals in the last decade, taking conscious efforts to embed sustainability strategies in every facet of her national existence. The planning for the 2022 FIFA World Cup has sustainability embedded as its creed; as the event takes off, footballers, officials, fans, and the world at large would be treated to a bouquet of sustainability initiatives that would combine to deliver a wholesome Soccer- Tourism experience. According to the LOC, "This tournament is about making everyone feel welcome, safe and entertained and part of a unique FIFA World Cup experience in Qatar. We believe that the generations to come should benefit from a lasting legacy, so we're working to make our planet greener, increase accessibility and inclusivity, and develop new opportunities for everyone".
Compact Venues
All eight (8) venues for the 2022 FIFA World Cup have been arranged in close proximity to reduce travel time between match venues; the longest distance being a 75km between the Al Bayt Stadium in Al Khor and Al Janoub Stadium in Al Wakrah. The compact location of these match venues represents a conscious drive towards carbon neutrality, while also preserving the health of the players and fans alike. There will be no need for domestic flights for the visitors once they arrive in Qatar: proximity to stadium, training site or tourist attraction is guaranteed. This is a remarkable improvement from previous World Cups, where fans and players often flew thousands of miles between match venues. To ensure smooth transit, a state-of-the-art public transport system has been put in place to cater for transit between venues. This initiative would reduce road congestion thereby cutting down on both air and noise pollution. The purpose-built transport system includes the new Doha Metro (electric metro system) which uses regenerative braking systems to help reduce its carbon footprint. Other aspects of the public transport system include new bus routes and tram systems in Lusail and Education City. In addition, there will be electric scooters and bicycles in outdoor locations and parks to facilitate inland commute.  These technology-driven initiatives are intended to reduce greenhouse gases and air pollution.
Green Spaces
New parks and green spaces have been created around the match venues and training sites; these greeneries will be irrigated with 100% recycled water. By early 2020, a total of 500,000m2 of turf, 5,000 trees and 80,000 shrubs had been planted in stadium areas and public spaces across Qatar. 75% of the plants used are native species and drought tolerant to combat desertification which has been a growing concern across the region. A sustainable landscaping strategy ensured low-water-consumption and regional plants were selected; this will deliver a 40% reduction in water consumption at all the stadia, compared to international requirements.
Green Building
All the eight match venues for the FIFA World Cup Qatar 2022 were designed to meet global standards for sustainable building. From design, construction and everyday management, these stadia have won global certification.   The Khalifa International Stadium achieved 4-star GSAS certification in 2017 while Al Janoub Stadium achieved the same certification in 2019. Similarly, Education City Stadium and Al Bayt Stadium both were awarded 5-star GSAS certifications in 2020. In addition, tournament organizers partnered the Qatar Green Building Council (QGBC) to provide sustainable accommodation and promote green practices in the hotel sector by reducing the sector's environmental impact with emphasis on efficient and responsible hotel operations. To achieve GSAS certification the construction team employed different sustainability initiatives including:
Energy conservation: this requires selection, installation and commissioning of efficient lighting, cooling and ventilation systems. For example, the pioneering cooling technology developed in Qatar requires the stadiums be cooled only a few hours before the match and prevents hot air creeping into the venue to further reduce energy consumption. In addition, cooling can be restricted to specific areas being used – further reducing energy consumption.
Water efficiency: This involves installation of low-flow fixtures, leak detection systems as well as recycled-water irrigation systems for landscaping, alongside effective monitoring of water use.
Waste management and Recycling: space planning and installation of waste receptacles to allow for separation, storage and removal of a number of waste streams as well as the re-use of construction materials.
Occupant Comfort: maintaining good indoor air quality through selection of low-toxicity materials, controlling ventilation and temperature to balance energy use with comfortable surroundings, considering factors such as acoustics, ventilation and natural light.
Sustainability in Qatar
The FIFA World Cup 2022 Qatar Sustainability Strategy seeks to maximize the sustainability of the preparation, staging, and post-tournament activities of the FIFA World Cup 2022 by fulfilling the tournament's obligations, managing risks and leveraging opportunities related to people's rights and wellbeing, economic development and environmental protection. Like the five fingers of the palm, the FIFA World Cup 2022 Qatar Sustainability strategy has five focal points, namely: Environmental, Social, Economic, Human and Governance.
Qatar has given life to these strategies environmentally, socially and economically; human and governance aspects have equally received due attention. Protecting the environment and supporting sustainable development are at the forefront of Qatar's national priorities. Being one of the first countries to ratify the United Nations Framework Convention on Climate Change (UNFCCC) in 1996, Qatar has maintained a strong commitment to addressing global environmental challenges. During the Climate Action Summit in September 2019, the State of Qatar announced a contribution of $100 million to support small island developing states and least developed countries to address climate change and environmental challenges. To stay strong and focused on the sustainability walk, the Qatar's National Environment and Climate Change Strategy (QNE) provides a robust policy framework to guide her sustainability journey. The progress so far is worthy of mention.
Whereas there are doubts on the possibility of achieving all the projected footprints of the 2022 World Cup in Qatar, participants and the visitors would be the better judges rather than book makers and hallowed analysts. It's time to enjoy the game and let the footballers, fans, officials and other participants savor the taste of Qatar's sustainability initiatives.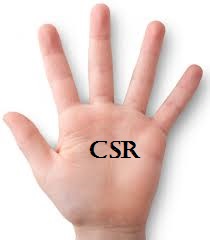 The CSR Arena is a CSR advocacy and sustainability-reporting-analysis champion. We encourage and celebrate effective CSR and positive social impact by responsible corporate citizens; we celebrate international best practices in sustainability reporting across different economic divides. Our goal is to realize the dream of development scholars that, 'corporates, more than governments, would bring about the much needed sustainable development across the globe. We partner with FBOs, NGOs, CBOs, governments and corporates to spread the message of sustainable development and corporate sustainability. Our platforms bear tales of good corporate citizenship – grab the microphone that you may be heard.  Contact: news@thecsrarena.com