At The CSR Arena, we are committed to updating you with  best-in class reportage on sustainability trends, news and major developments across the globe. Today we bring you 8 inspiring sustainability reports to update your library and to improve on learning, even as we drive advocacy for sustainable business practices with a culture of stewardship. In today's edition, Bloomberg leads the pack as we awaken your sustainability instincts with these reports. Sourced from the best, these reports would serve to teach, guide and elicit good corporate citizenship.
Bloomberg's 2021 Impact Report
Bloomberg has released her 2021 impact report highlighting its effort at mobilizing markets and companies to combat climate change. The report highlights the company's efforts in building significant thrust towards the UN Climate Change Conference (COP26) including commitments aimed at mobilizing markets to fight climate while improving transparency in reporting climate risk data. These efforts help markets to better understand how climate can impact businesses and economies. Read full report here: https://bloom.bg/3GgZCH1.
Dine Brands 2021 ESG Report
In this report, Dine Brands showcases her corporate philosophy and strategies aimed at minimizing food and packaging waste, while creating a more sustainable supply chain to empower people and ensure communities thrive. Dine Brands Global, Inc. is the parent company of Applebee's Neighborhood Grill & Bar and IHOP Restaurants. The company's CEO raises the curtain to the report with his remarks, "the past two years have been both challenging and an opportunity to lean into our resilience and reinvention, especially when it comes to sustainability; I am immensely proud of our IHOP and Applebee's franchisees, the team at Dine Brands, our guests and supplier partners—all of whom demonstrate their commitment to the planet and local communities every single day." Download the full report here: https://bit.ly/3GjwS0E.
Suzano 2021 Annual Report
Sub-themed, 'Planting the Future through Innovability', the 2021 annual report shows how the renowned Pulp maker successfully managed uncertainties during the year, developing innovative new product lines and business units, while reducing net debt and making significant capital investments into new production capacity. Suzano is reputed to be the world's largest eucalyptus pulp producer and a global leader in developing bioproducts and innovative solutions made from renewable resources. Full report available, here: https://bit.ly/3yTky5q.
Kinross Launches 2021 Sustainability Report
In this report, Kinross tells her sustainability story – a carefully written but transparent summary of the Company's progress over the past year in advancing her ESG strategies. These strategies helped Kinross generate about $3.5million in economic benefits to host countries; reach about 1milion beneficiaries through community programs; and recycle 80% of water at operating Mine sites. J.P. Rollinson, President and CEO at Kinross, gives the verdict, "Sustainability and mining responsibly are at the core of Kinross' culture and we believe that to be successful in this area you need a strong on-the-ground approach along with a clear strategy and strong governance" . Download the full report here: https://bit.ly/38NGO66.
WestRock's 2021 Sustainability Report
Updating goals and setting science-based targets for emissions reduction form critical components of the 2021 sustainability report. With a 100-year legacy of creating circular economy and promoting fiber-based recyclable packaging, WestRock sustainability efforts are centered around the tripod: Innovating for Customers and their Customers, Bettering the Planet and Supporting People and Communities. Read more: https://bit.ly/3lBYXqm.
Blackbaud's 2021 Social Responsibility Report
Building a better world is the central thrust of thrust of sustainability at Blackbaud. The 2021 sustainability report bears testament of how the company is growing and strengthening the social good of communities, empowering its people, promoting environmental stewardship and expanding responsible business practices. Mike Gianoni, president and CEO of Blackbaud remarks, "We're proud to share our achievements and priorities, and how we drive powerful impact to help good take over."  Find out more, here: https://bit.ly/3lLYy4t.
Vancity's 2021 annual report.
Sub-titled 'Building a Clean and Fair World', Vancity's 2021 sustainability report re-echoes the company's 75 years' culture of applying its values-based banking model to improve the livelihood of members, employees, and communities. Among other things, the 2021 annual sustainability report educates readers on how Vancity creates value by providing basic financial services to people who are often excluded from conventional banking services. Learn more: https://bit.ly/3GhWWcn.
STMicroelectronics' 25th Annual Sustainability Report
Carbon neutrality and sustainable technological advancement are part of the key sustainability commitments at display in this report. Company President and CEO, Jean-Marc Chery, gives the prologue, "This is our 25th annual report, a significant milestone after the pioneering efforts of ST in this field. In 2021 we continued to achieve strong results across all key sustainability metrics…, we are determined to continue to do more and to accelerate our overall sustainability efforts to create technology for a sustainable world, in a sustainable way, and to generate long-'term value for our people and all stakeholders." Read more: https://bit.ly/3alnCNv.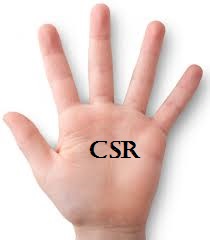 The CSR Arena is a CSR advocacy and sustainability-reporting-analysis champion. We encourage and celebrate effective CSR and positive social impact by responsible corporate citizens; we celebrate international best practices in sustainability reporting across different economic divides. Our goal is to realize the dream of development scholars that, 'corporates, more than governments, would bring about the much needed sustainable development across the globe. We partner with FBOs, NGOs, CBOs, governments and corporates to spread the message of sustainable development and corporate sustainability. Our platforms bear tales of good corporate citizenship – grab the microphone that you may be heard.  Contact: news@thecsrarena.com