In his footnote to the agenda for COP 26, then British Prime minister remarked, "Securing a brighter future for our children and future generations requires countries to take urgent action at home and abroad to turn the tide on climate change. It is with ambition, courage and collaboration as we approach the crucial COP26 summit in the UK that we can seize this moment together, so we can recover cleaner, rebuild greener and restore our planet". The agenda can be summarized under four major themes, including:
Secure global net zero by mid-century and keep 1.5 degrees within reach. Here, countries are being asked to come forward with ambitious 2030 emissions reductions targets that align with reaching net zero by the middle of the century.
Adapt to protect communities and natural habitats. This is re-emphasizing the need for governments across the globe to work together to enable and encourage countries affected by climate change to protect and restore ecosystems; build defences, warning systems and resilient infrastructure and agriculture to avoid loss of homes, livelihoods and even lives.
Mobilize finance. At least $100bn in climate finance in needed to fund net zero projects in developing economies.
Work together to deliver. Global progress is guaranteed when countries of the world work together.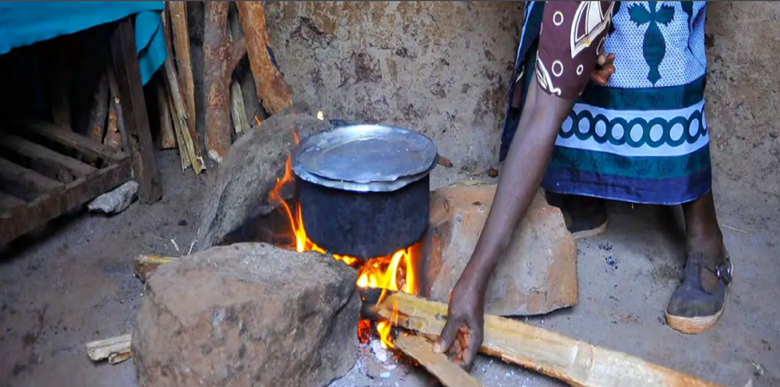 Nigeria, like her peers has put together an ambitious strategy geared towards achieving Net Zero Emissions by 2030. Nigeria joined the global community over 3 decades ago to adopt treaties meant to tackle climate change. Nigeria became a Party to the UNFCCC in 1992 and ratified the Convention in 1994; Nigeria became a Party to the Kyoto Protocol in 2004; Nigeria ratified the Paris Agreement (PA) in March 2017, which was approved by the UNFCCC in May 2017 and entered into force on 15th June 2017. The Department of Climate Change (DCC) in the Federal Ministry of Environment was set-up as the vehicle for driving National Climate Action efforts/actions and to coordinate activities towards national implementation of international Climate Change Conventions. In response to the global call for national strategies to achieve Net Zero emissions by 2030 (and in keeping with her mandate), the Department of Climate Change put together a national strategy to achieve zero emissions by 2030. This national document has 11 Key Performance Indicators (KPIs) which when achieved would ensure Nigeria wears the Net Zero Badge by 2030. These KPIs in themselves embody decisions and actions that would engender the socio-economic transformation required to enable Nigeria to meet the global net zero objective announced at 26th Conference of Parties (COP26). These eleven KPIs cut across specific sectors of the Nigerian economy, including: power; agriculture and forestry; waste management; oil and gas; industry and housing; transport and water. The DCC believes that the KPIs, when achieved, would deliver socio-economic benefits including: Economic diversification, Youth job creation and poverty reduction; Security, social safeguards and gender equality; Food security and public health; Sustainable and affordable power and transport. It is estimated that this bold initiative would achieve reduction in emissions of about 174.01 million metric tons of CO2 equivalent by 2030.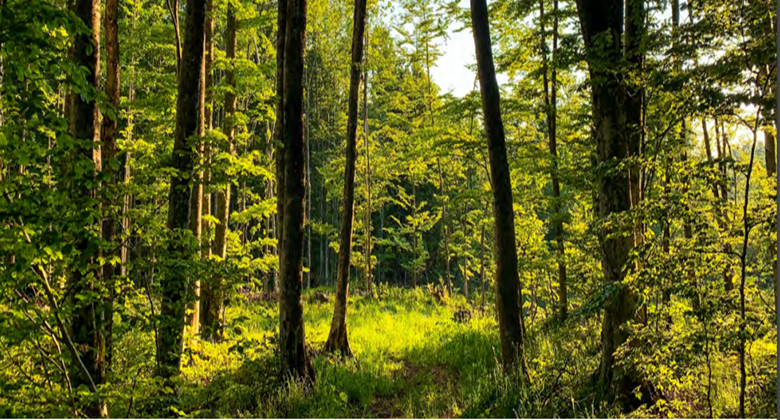 The 11 Net Zero KPIs
A strong focus in generating renewable electricity both on- and off grid (minimum of 30% of on-grid electricity from renewables).
Elimination of diesel and gasoline generators for electricity generation by 2030. Expand access to off-grid and under-the-grid clean electricity.
Plant 300 million trees [this decade] and promote agro-forestry, reforestation, and afforestation, including community-based forest management and recovery.
4.   End (associated) gas flaring by 2030
5.   Reduce wood cooking from the currently 72% of population to 20% of population by 2030 / introducing clean cooking into 30 million households.
6. Embark of the construction of 300,000 green homes in the next 12 months, and 1.5 million over the next 5 years.
7. A modal shift in transport by realizing a shift of passengers to Bus Rapid Transport (BRT); backed up by enforcement of emissions standards in vehicles.
8. End landfilling of untreated waste and transit into properly designed and managed landfills with state-of-the-art gas collection.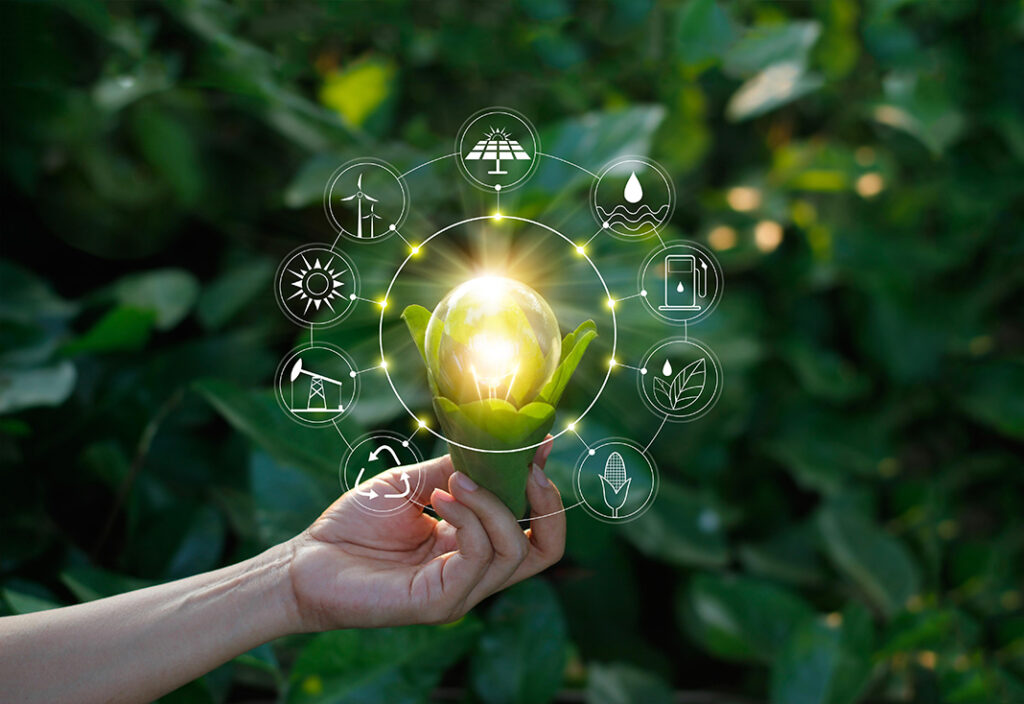 9. Increase the amount of irrigated land hectare (ha) using renewable energy for pumping from 24.35% to 100% (and an associated increased use of off grid power in communities)
10. Consistent economy-wide Energy Efficiency improvements (-50% from 2015 baseline). Examples are reducing electricity transmission losses and replacing 4 million incandescent bulbs with Tubular Fluorescent Lamps (TFLs) or Light emitting Diode (LEDs), equipment standards.
11. Landscape-scale restoration and recharging of the Lake Chad basin.
These KPIs have been set to inform and stimulate the Nigerian discourse on the actions to take that can make a decisive difference in achieving the country's ambitious net-zero status by 2030. These are intended to guide Nigerian stakeholders including policy makers, businesses, civil society organizations, international development partners and the general public in understanding the national thrust for Net Zero so as to align their programs and actions to sync with the national agenda. Crafting these KPIs is also a way of demystifying the hitherto sacred topics, reserved for experts, decoding them into simple and understandable concepts that allows for increasing and inclusive public discussions on the issues of climate change to secure public interest and buy-in. Assessing how well these KPIs address the global concerns, critiquing its implementation strategy, evaluating the speed of the implementation and progress made are part of the discussions already in the public domain but which would be given attention in subsequent bulletins.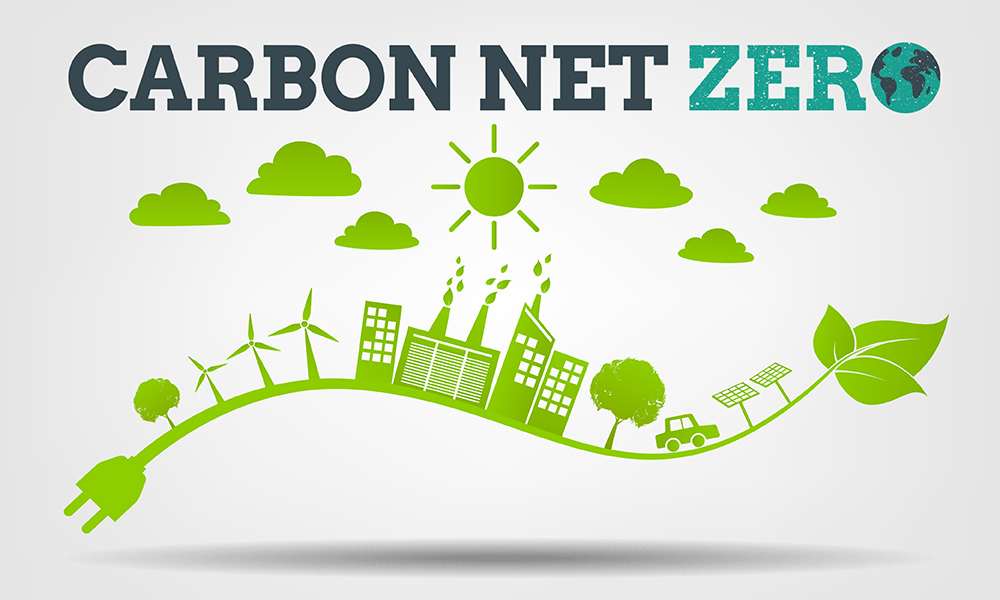 Implications for CSR Managers
Whereas, these KPIs are considered government's creation and policy direction, it is important for CSR managers to note how these targets impact on their annual CSR strategies. In drawing up CSR programs, Mangers must juxtapose their plans with these 11 targets to see how their corporate strategies align with the government's pursuits. Partnering with the government in delivering some of these programs can also attract economic benefits by way of tax rebates and holidays, investment incentives and B2B business opportunities. Ignoring these targets totally in corporate strategy and planning may pose a threat on license to operate. Beyond aligning plans towards these KPIs, CSR managers must be ready to exercise their bragging rights in ensuring that every little effort towards these national pursuits is made visible to all stakeholders.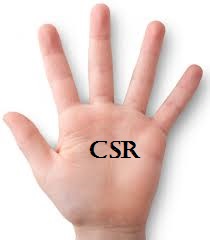 The CSR Arena is a CSR advocacy and sustainability-reporting-analysis champion. We encourage and celebrate effective CSR and positive social impact by responsible corporate citizens; we celebrate international best practices in sustainability reporting across different economic divides. Our goal is to realize the dream of development scholars that, 'corporates, more than governments, would bring about the much needed sustainable development across the globe. We partner with FBOs, NGOs, CBOs, governments and corporates to spread the message of sustainable development and corporate sustainability. Our platforms bear tales of good corporate citizenship – grab the microphone that you may be heard.  Contact: news@thecsrarena.com