Some leading International NGOs creating positive social impact in society are recruiting sustainability professionals to strengthen their teams and deepen the reach. There are also opportunities to rookies to jump on board. Careful review the offers and choose the one that bests suits your qualification, experience and interest.
Country Director at Save the Children
Master's Degree or equivalent in a relevant field
Experienced leader who has held senior positions in complex / high-profile / multinational organizations.
Experience and knowledge of context and actors in WCA region.
Fluency and speaking and writing in both French and English
Commitment to the Save the Children vision, principles, mission and values.
Experience on humanitarian programs and ability to work in a volatile environment preferred.
Experience of working with large, complex donors (USAID, EU, FCDO etc.) to secure and/or manage new large-scale and/or competitive funding.
Understanding of key trends in international and humanitarian development
Demonstrable ability to recruit, lead and develop high-calibre specialist senior staff with a range of backgrounds and expertise.
Strong track record in building high-performance teams and future successors/leaders
Ability to manage and motivate self and others to respond to a significant and complex crisis situation in extraordinary circumstances, requiring swift action and rapid changes in priorities.
Females are encouraged to apply; application closes 1/7/2023. Apply: https://bit.ly/3qiWmqQ.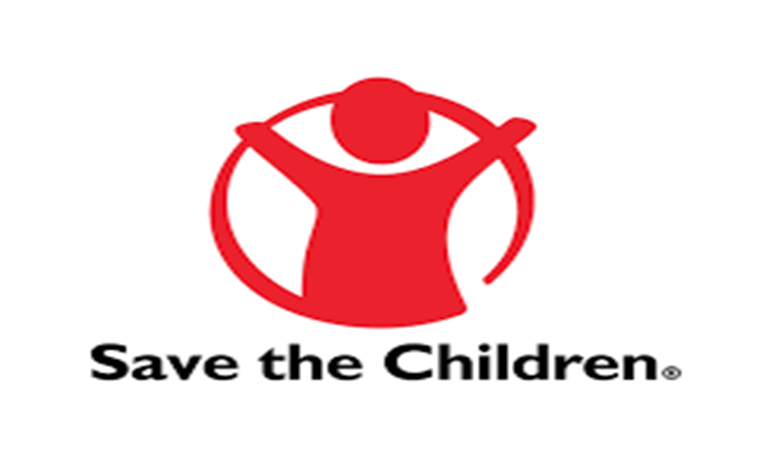 Principal Procurement Operations Officer at the African Development Bank Group
Hold at least a Master's Degree in Engineering, Public / Business Administration, Law, Procurement, Economics, or related fields.
Good networking skills and judgment are required while working within teams and when building professional relationships with procurement specialists and sector specialists working in the Region.
Ability to communicate effectively (Written and Oral) in French, with a working knowledge of the English language.
Competence with standard MS Office software (Word, Excel, PowerPoint), preferably combined with knowledge and experience of SAP operations.
A minimum of six (6) years of relevant professional experience in providing procurement support and advice to the preparation and implementation of programs and projects financed by the Bank or any other similar institution in developing countries.
Proven familiarity with and solid experience in the practice of procurement of goods and works and the acquisition of consultancy services under donor-funded development projects/programs; it would be desirable to have knowledge of Bank Procurement policy.
Experience in supervising and effectively managing implementation of developments projects and programs.
Having private sector experience (e.g., PPP operations etc.) will be an added advantage.
Ability to be flexible, open-minded with integrity, client and results oriented for achieving both Bank's and Borrowers' objectives.
Effective consulting and advisory skills that enable Sector Staff and Borrowers to build their confidence and skills to deal with procurement issues.
Application closes 25/6/2023. Click here to apply: https://bit.ly/437CMfL.
Senior Communications Manager at Mercy Corps
Master's Degree or equivalent in Social Science, Journalism, Communications, International Development or other relevant field.
Experience with Adobe's design suite is a plus.
Demonstrated ability as a collaborator and facilitator.
Demonstrated attention to detail, ability to follow procedures, meet deadlines and work independently and cooperatively with team members.
Share portfolio of work in similar field.
A minimum of 8 years of experience in coordinating and producing written and audiovisual content for donor engagement, public advocacy, media, and community relations.
Strong written and oral communication skills in English required, including report development, writing, and editing.
Experience in staff development and training.
Excellent computer skills, including experience with Word, Excel, PowerPoint, and Publisher.
Closes June 6th, 2023. How to apply: https://bit.ly/43B9A0A.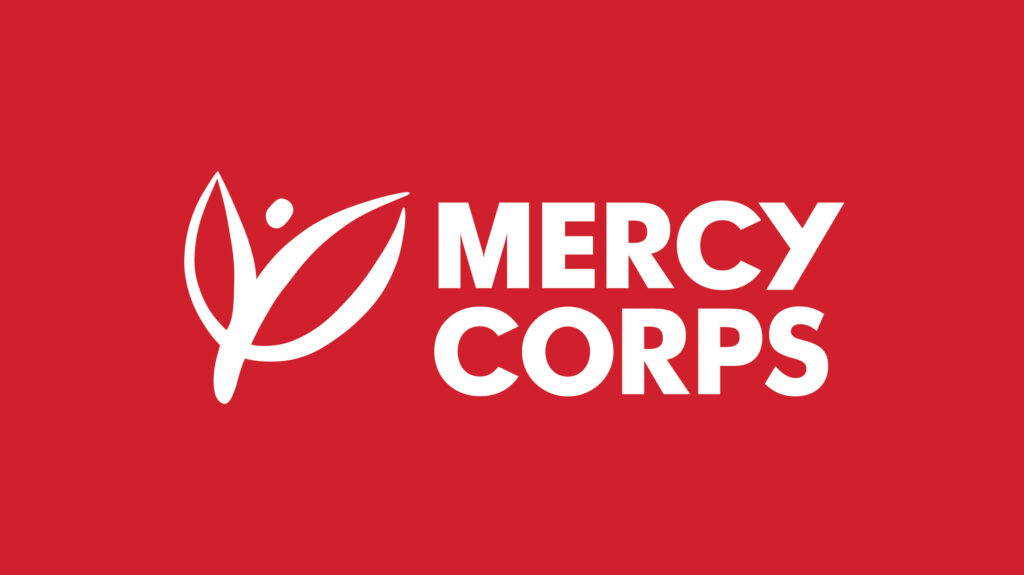 Information Management Officer at the International Organization for Migration
Master's Degree in Information Management, Computer Science, Geo-informatics, Data Management, Media or Social Sciences, Business Administration or a related field from an accredited academic institution with two years of relevant professional experience; or University Degree in the above fields with four years of relevant professional experience.
Experience in coordination of information flows and data management including collecting, storing, verifying, validating, processing, and analyzing data to generate information products;
Experience in advanced data visualization and information design skills; and Prior work experience with IOM, the UN System or Nigeria response is an advantage.
Combined field and headquarters experience in different international organizations (e.g., UN agencies, INGOs, IOs, Donors, IFRC or ICRC)
Experience in emergency and recovery humanitarian operations and familiarity with the humanitarian cluster systems, and shelter and camp management technical guidelines, standards, and indicators.
In-depth knowledge of the latest technological developments in information technology and information system;
Demonstrated understanding of different data collection methodologies;
Experience in the development and management of database applications.
Application closes 12/6/2023. Apply, click here: https://bit.ly/3N7wWFM.
Project Pharmacy Manager at Médecins Sans Frontières
Participating actively in the definition and update of the annual planning and budgets of the pharmacy activities in the project.
Supervising the functioning and organization of the project central pharmacy and other peripheral units, setting the protocols and procedures to be followed by all staff to ensure the quality of the service provided to the population, including pharmaco vigilance in case of need.
Defining storage, stock management and supply processes, as well as hygiene and security procedures, tools, and protocols (controlling pests and rodents) to ensure good storage conditions (temperatures, humidity, and light exposure) and the accurate handling of the products and equipment in terms of hygiene and that all hygiene and security procedures are followed in project pharmacies (cleaning, controlling pests and rodents, etc.).
Giving support in the ordering and supply process of medicines and medical devices. Monitoring correct stock management across pharmacies within project area, to guarantee a good control and up to date data of stock levels and avoid expiries, overstocks, and stock outs. Reporting on drug consumptions and medical devices dispensed according to protocols, informing on unusual patterns.
Ensuring, in cooperation with the project logistic manager, proper maintenance of cold chain and storage conditions (e.g. humidity, temperature, light exposure, cleanliness, pest and rodents control, etc.), and that classification and organization of medicines and medical material meet MSF protocols.
How to apply: Send their CV and cover letter to: msf.waca.recruitment.kano@gmail.com using "PROJECT PHARMACY MANAGER" as the subject of the email. Thereafter, complete application form here: https://bit.ly/3WKXwYv. Application closes 10/6/2023.

Nutrition and Physical Activity Officer at the World Health Organization
Advanced University Degree (Master's level) in Nutrition, Public Health or a Degree in Medicine.
Desirable: Specialized training in emergency response/ humanitarian response or disaster management in the context of nutrition and public health.
A minimum of two (2) years of professional experience in nutrition program specially in emergency settings
Experience in Community Management of Acute Malnutrition (CMAM), Inpatient management of SAM with medical complications, Infant and Young Child Feeding in Emergencies (IYCF-E), Health and Nutrition education program Knowledge and understanding of public health problems with a focus on under-nutrition.
Experience in developing and promoting collaborative actions with national authorities and partner organizations.
Experience in project planning, management, monitoring and evaluation
Experience in capacity building of national authorities and nutrition sector partners
Apply here: https://bit.ly/3N5LDZK. Application closes June 8, 2023.
Senior Program Coordinator at Bill and Melinda Gates Foundation
Bachelor's Degree in Business, Accounting, Finance, or similar field, with minimum of 5 years of relevant experience in a similar role.
Ability to manage multiple and competing demands and establish priorities.
A preference for rigor, purpose driven measurement and cost-effective use of resources.
Ability to effectively manage and adapt within a changing environment.
Project management, portfolio management, program management, financial management, financial reporting, non-profit or related industry or business experience is preferred.
Excellent organizational skills and attention to detail, deadlines and policy compliance.
Excellent verbal and written communication skills.
Proficient in MS Office Suite and knowledge of CRM systems.
Knowledge of budgeting, financial analysis, and synthesis.
Ability to analyze data across multiple tools and databases.
Ability to work independently and as part of an integrated, diverse team and be comfortable in multiple, high varied settings, and tight deadlines with different work and learning styles.
Click here to apply: https://bit.ly/45HZMna. Closes 13/6/2023.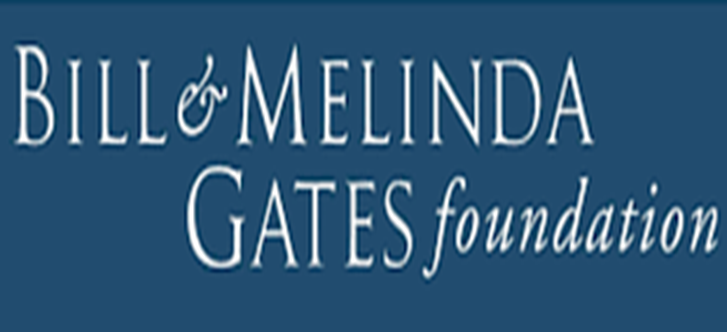 State Project Manager (Plateau) at Malaria Consortium
Postgraduate or Master's Degree in Public Health, Health Policy, Epidemiology or another relevant specialty is a minimum requirement.
Experience on SMC-supported project
Advance knowledge of Microsoft Office
Extensive experience of working at national or state level in developing countries.
Excellent project planning, management and monitoring & evaluation skills.
Experience managing project budgets
Proven leadership skills and team leading
Experience in advocacy and policy influencing
Excellent written and spoken English
Click here to apply: https://bit.ly/43iaG1k.
Community Capacity Assistant at Save the Children
First Degree B.Sc / BA / HND / NCE or National Diploma in Communications, Journalism, Social Work, Psychology, Health or related Social Science field
Minimum of 2 years' experience working with donor-funded projects in related tasks
Prior work experience in community engagement in Northern Nigeria.
Working Knowledge of MS Office Packages and database software and applications
Well-organized, with ability to track multiple activities and deadlines.
Ability to work successfully in a cross-cultural, team-based environment.
Fluent English language skills (written and verbal).
Commitment to the values, mission, aims and policies of Save the Children.
Apply here: https://bit.ly/3IPaeQ4. Closes June 13th 2023.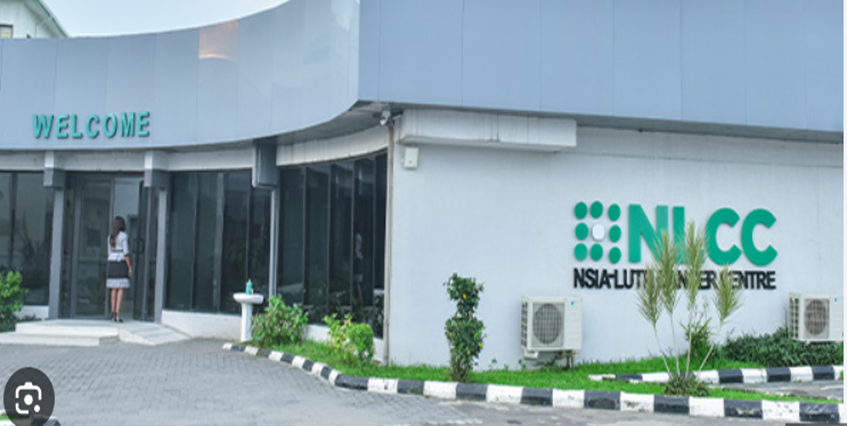 Medical Officer at the NSIA-LUTH Cancer Center
Bachelor's Degree in Medicine.
A minimum of 2-years' experience is required;
Advanced ability to ensure the highest standards in patient care and compliance with healthcare regulations.
Ability to keep abreast of advancements in the field of specialization.
Excellent interpersonal, communication, and leadership skills.
Ability to work on own initiative and as part of a team
Ability to multi-task
Strong Microsoft office suite skill
Ability to use electronic health records
Superior attention to detail
Demonstrate professionalism towards sensitive and confidential information.
Excellent communication, and organizational skills (both internally, and to external associates;
Clinical risk management experience.
Advanced knowledge of medical research methodology and ethics.
Extensive knowledge of medical recordkeeping practices.
To apply, send CV to: career@nlcc.ng.
Finance Intern at the International Rescue Committee
B.Sc / HND in Accounting from recognized College/Institutions.
Year of graduation from University/Polytechnic should not be earlier than 2018.
Must be resident in abuja
A minimum of one (1) year of accounting experience.
Computer literate with significant knowledge/experience in excel.
Able to work in a high pressure situation,
Ability to independently organize work, prioritize task and manage time.
Strong inter-personal skills, able to coach and support others
Self motivated, honest, highly responsible and punctual
Excellent verbal and written communication skills, fluent in written and spoken English.
Click here t apply: https://bit.ly/3MFbMxf.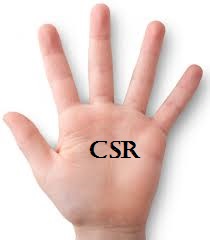 The CSR Arena is a CSR advocacy and sustainability-reporting-analysis champion. We encourage and celebrate effective CSR and positive social impact by responsible corporate citizens; we celebrate international best practices in sustainability reporting across different economic divides. Our goal is to realize the dream of development scholars that, 'corporates, more than governments, would bring about the much needed sustainable development across the globe. We partner with FBOs, NGOs, CBOs, governments and corporates to spread the message of sustainable development and corporate sustainability. Our platforms bear tales of good corporate citizenship – grab the microphone that you may be heard.  Contact: news@thecsrarena.com