The efforts of charitable organisations in bridging economic and social gaps in less developed economies like Africa, cannot be over-emphasized. From health to poverty alleviation; education to infrastructure; social welfare to human rights protection; disaster recovery to social inclusion; African charitable organisations and other Non-Governmental Organisations (NGOs) play a major role in facilitating sustainable development in Africa. Most of these charitable organisations continue to struggle in their little corner with meagre resources, even when they a chasing a worthy cause: well-crafted impactful projects are poorly executed due to lack of funds and sometimes inability to secure viable technical support.
Invariably, there are also well-meaning corporate organisations seeking for worthy causes they can fund as a way of fulfilling their Corporate Social Responsibility (CSR). These companies look out for genuine and reputable charitable organisations to support. Similarly, corporate giving in more developed societies has taken a new dimension wherein not only the companies, but also their employees undertake charitable donations in both monetary donations and volunteer hours. Workplace giving and employee volunteering rank among alternative sources for crowd-funding social impact projects; oftentimes workplace giving is virtual and digital, thus, potential beneficiaries need to leverage on technology.
Yet, effective grant management is another factor that is indispensable in ensuring these charities succeed. Donors desire visible transparency in the utilisation of funds; they also require adequate value for money to the extent that economy, efficiency and effectiveness underscore funds utilisation in project execution. Therefore, accountability becomes a pre-requisite; but when donors are largely virtual, accountability needs to be virtual as well.
BENEVITY CAUSES PORTAL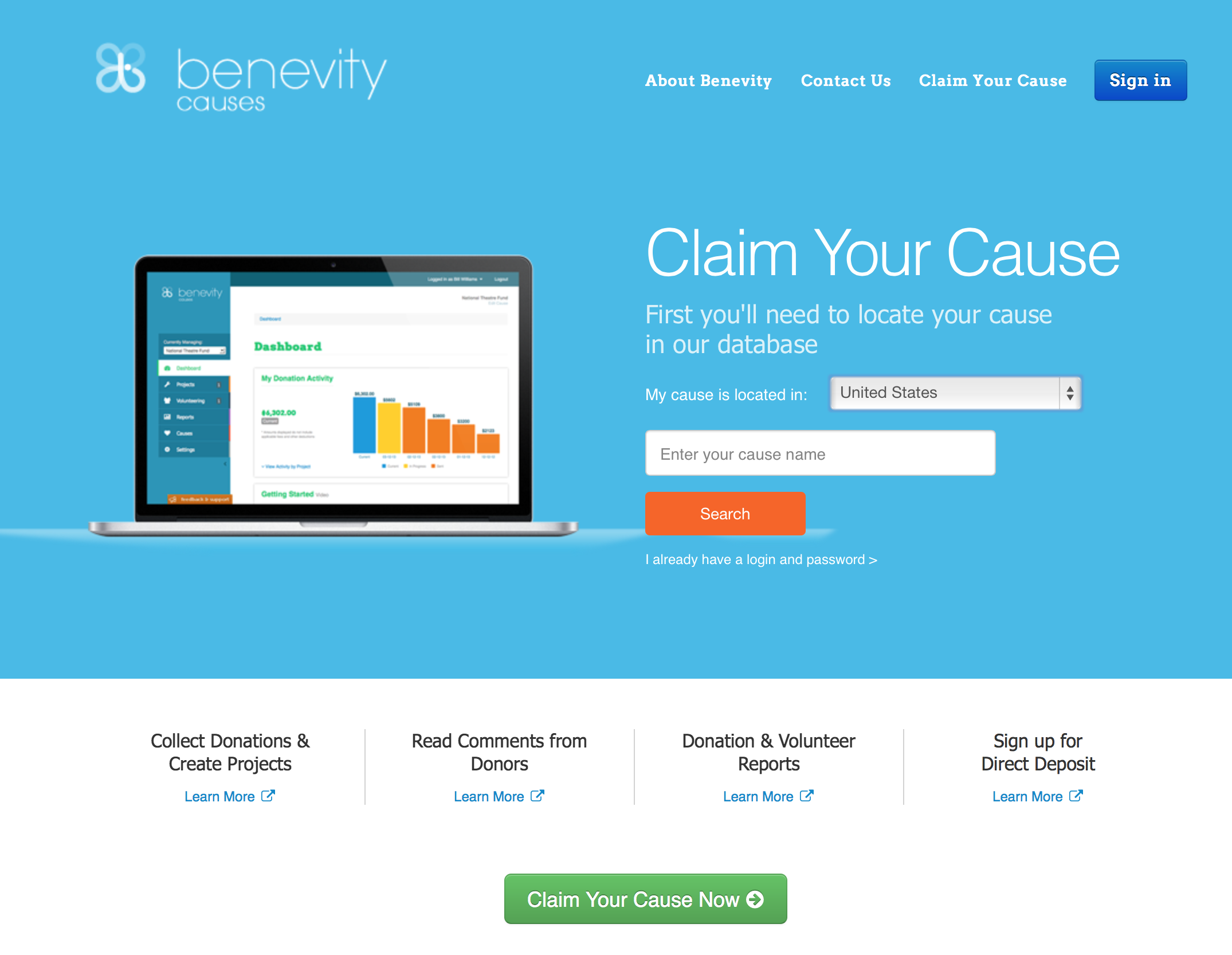 The Benevity Causes Portal is a technology-based solution that enables charities and NGOs to reach out and connect digitally to the millions of people globally who participate in corporate giving and volunteering programs.  Non-profits and causes in nearly every country trust Benevity to help them receive more of the resources they need. Benevity's social mission is to help improve the way charities and NGOs access and become eligible for corporate giving programs, and to modernize how they process and receive funds from donors. To – date, Benevity has processed over $3 billion in donations and 17 million hours of volunteering time to almost 200,000 charities around the world. Around 550 enterprise companies, with a collective employee base of 10 million people, rely on Benevity's software to power their giving, volunteering and grant-making programs. Eighty-eight percent (88%) of donations processed through Benevity are sent electronically, thereby providing charities and non-profits with the most accurate, reliable, efficient and cost-effective way of receiving funds.
BENEVITY FOR AFRICAN CHARITIES AND NGOs

Visibility, access and eligibility, effective grants management and technologically-enhanced processes are necessary add-ons which African charities and NGOs must imbibe to make their causes marketable and globally relevant. A charity profile on the Benevity platform helps to engage more supporters for your cause and also serves as a medium to communicate your cause's mission, vision and impact to potential sponsors. Charities and NGOs can include links to their official websites and social media accounts in their Benevity profile, as well as other contact information to provide a direct channel for people to reach out to them.  While some African charities lack the human and material resources to run a global support campaign, the Benevity Causes Portal provides a channel into that network.
Knowing where charitable funds exist and having access to the benefactors is yet another value-addition African Charities and NGOs stand to gain by enlisting on the Benevity Causes Portal. Benevity plays host to a large pool of globally reputable socially responsible corporate citizens who trust Benevity to connect them to impact-filled social causes worthy of their sponsorship. These corporates are global in their operations, likewise in their charity; thus, identifying with and supporting social causes in Africa is something these companies may seek. For example, Microsoft currently has an initiative to help close the global digital divide and is working with partners in South Africa to bring connectivity to schools, clinics, and hospitals. However, such causes must be visible and accessible; Benevity Causes Portal promotes visibility and access.
The spatial gap between overseas donors and African charities is yet another constraint. Whilst the donors may be willing to support, geographical distance becomes a barrier. In addition to big philanthropists, African charities can benefit from workplace giving, employee volunteering and other crowd-funding opportunities. The Benevity Causes Portal not only facilitates these charitable gestures, it also ensures these funds, when gathered, are wired to the beneficiaries via Electronic Funds Transfer (EFT). 
 HOW IT WORKS

Register your charity/NGO on the Benevity Causes portal: Follow the link https://causes.benevity.org/causes/claim-cause-search and submit the required information.
Create your charity profile. Your Charity Profile should always have the latest information about what you're doing and why it matters. The profile section allows you to tell people about how your organization is making a difference, and the impact that their support will make. On the charity profile you can add links to your official website and your different social media sites, and add contact information to provide a direct channel for people to reach out to you.
Broadcast your programs and projects
Benevity gathers donations from various donors on your behalf charities and makes them available to beneficiaries via EFT means
Benevity provides causes with monthly donor reports showing funds separately according to the projects for which the donations were made.
Register now to start building your Cause Profile and engaging with our corporate donors through their workplace giving, matching, volunteering and grants management programs.
ABOUT BENEVITY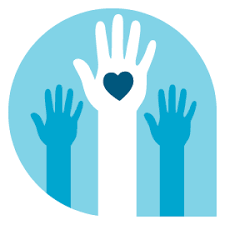 Benevity is the global leader in corporate social responsibility (CSR) and employee engagement software powering corporate "Goodness" programs (including giving, volunteering, granting and other pro-social actions) for iconic brands like Apple, Google, Microsoft, Nike, Prudential, SAP, TELUS, Visa, Workday, and more. Benevity was founded in 2008 and was one of the first certified B Corps in Canada, committed to using the power of business to solve social and environmental challenges. The company is headquartered in Calgary, Alberta, Canada and has a global presence with offices across Canada, the US and UK.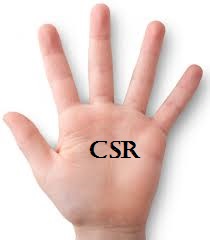 The CSR Arena is a CSR advocacy and sustainability-reporting-analysis champion. We encourage and celebrate effective CSR and positive social impact by responsible corporate citizens; we celebrate international best practices in sustainability reporting across different economic divides. Our goal is to realize the dream of development scholars that, 'corporates, more than governments, would bring about the much needed sustainable development across the globe. We partner with FBOs, NGOs, CBOs, governments and corporates to spread the message of sustainable development and corporate sustainability. Our platforms bear tales of good corporate citizenship – grab the microphone that you may be heard.  Contact: news@thecsrarena.com