Payments technology company, Visa Inc., has released its 2019 sustainability report to the stakeholders. Visa delivers payments technology that connects consumers, businesses, financial institutions and governments in more than 200 countries and territories to fast, secure and reliable electronic payments. For Visa chairman and CEO, Alfred F. Kelly Jnr, Visa works every day to connect the world to enable individuals, businesses and economies to thrive, and we are committed to doing so in a way that supports both inclusive and sustainable growth to improve people's lives and drive economic and societal progress. How the company achieves progress towards these commitments is penned down in the 2019 Corporate Social Responsibility and Sustainability Report. The report details VISA's commitments and progress as an inclusive, responsible, ethical and sustainable corporate citizen. As a global leader in payments, "We have an opportunity and responsibility to join with our clients, partners and other stakeholders to connect the world — helping to empower people, businesses and communities to thrive. Our corporate responsibility and sustainability strategy focuses on priority issues in four groupings: Empowering People & Economies; Securing Commerce & Protecting Customers; Investing in Our Workforce; Operating Sustainably & Responsibly.
EMPOWERING PEOPLE AND ECONOMIES
Visa envisions a world where all individuals and businesses are able to use secure, convenient and affordable payment and other financial services to help meet daily needs, long-term goals and to thrive. Visa continues to uphold her history of contributing to the growth of worldwide financial networks, implementing financial inclusion initiatives, providing free, award-winning financial literacy programs and using our time, talent and assets to strengthen local communities. Visa's core business of providing simple, safe and frictionless payment experiences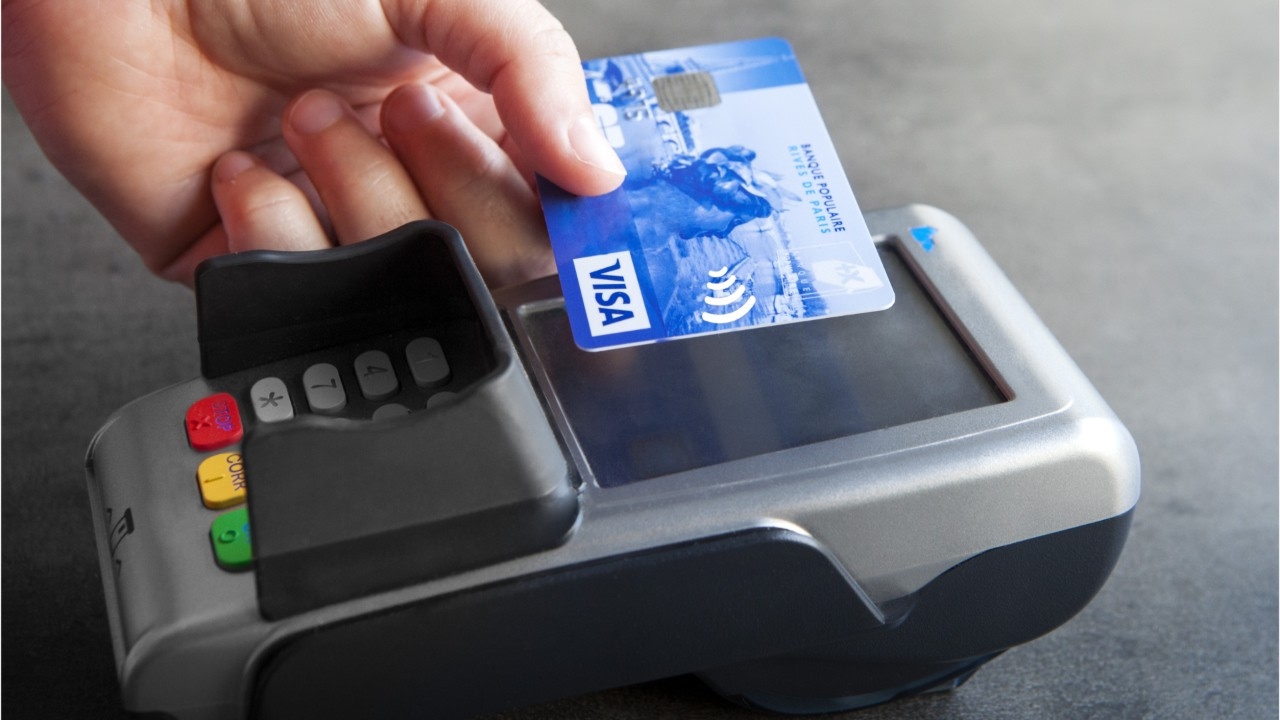 helps empower individuals and businesses around the world, including those in emerging economies and remote locations. Visa continue to enable payment products and services that expand access to the formal financial system, including the following: Visa Direct, QR Payments, Prepaid Products, Small Business Solutions. Etc. Visa supports micro and small businesses by providing:
Access to business and financial education, skills and support networks
Affordable and appropriate financial services and access to markets to drive growth
Savings and other tools to support resilience when faced with unplanned circumstances
Visa is committed to deepening partnerships with clients, governments, fintechs, non-profits and other private sector leaders to help ensure that her programs produce tangible outcomes in improving livelihoods.
Empowering unbanked and underserved consumers is yet another support from Visa. Around the world, 1.7 billion people remain excluded from the formal financial system and from the tools and services that help them smooth cash flow, save for life goals and manage unexpected events. Visa has a significant opportunity to advance financial inclusion, improve the lives of millions of people and strengthen economies around the world. Visa is committed to providing access to 500 million previously unbanked or underserved people by 2020 through a Visa branded payment account, in support of the World Bank's goal of Universal Financial Access.
SECURING COMMERCE AND PROTECTING CUSTOMERS
Connecting the world begins with Visa's commitment to protect payments security, consumer privacy and transaction integrity. Visa employs an evolving and multi-layered approach to help protect the digital payments system and its users and to safeguard our network. As of the end of 2018, the Visa network had enabled more than 3.3 billion card credentials that were available to be used at nearly 54 million merchant locations across the globe. Even as payment volume has exponentially increased, Visa has evolved security capabilities to lower the global fraud rate to less than 0.1 percent. In 2018, Visa continued on the mission to significantly reduce fraud, increase approval rates and reduce consumer friction.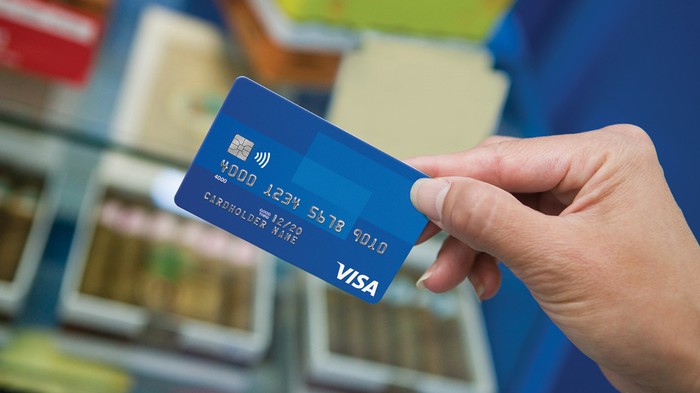 Visa employs analytics to thwart potential fraud. Visa Advanced Authorization (VAA) uses machine learning to analyse payment fraud trends and to provide real-time risk scores for incoming transactions. Visa Risk Manager enables her financial institution clients to create customized, analytics-informed rules that deliver the optimal customer experience based on the financial institutions' risk appetite and strategy. These capabilities prevented an estimated $25 billion in fraud-related losses in 2018–2019.
INVESTING IN OUR WORKFORCE
Visa's mission to connect the world to enable businesses, economies and individuals to thrive is fuelled by the talent, diversity and dedication of her employees. Visa invests in employees' career growth and development and fosters an inclusive culture. The company provides comprehensive benefits and works to ensure employee safety. Visa celebrates employees' unique life experiences, talents, passions and the contribution they make in driving innovation in the payments technology industry.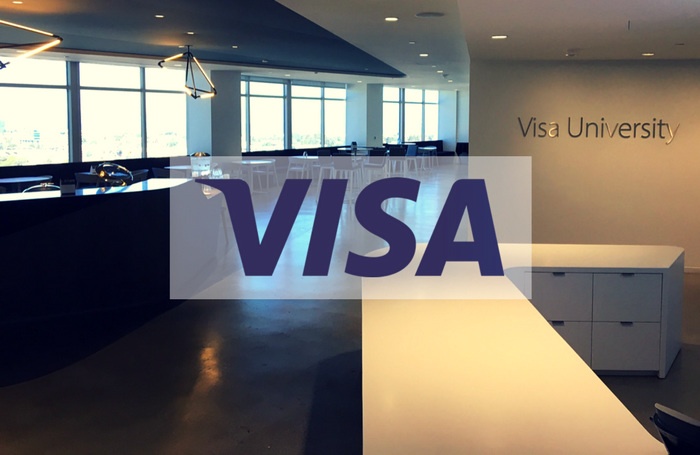 At Visa, having qualified workforce is considered critical to remaining competitive, hence the company have committed to numerous programs and partnerships that strengthen STEM skills and prepare current and future employees for success. Visa University is a ground breaking innovation aimed at developing the future workforce. The initiative is Visa's signature global learning platform which features classes taught and facilitated by company leaders and is now home to more than 80,000 learning resources.
Towards ensuring employee safety, Visa's Global Security and Safety (GSS) team is responsible for protecting Visa staff and safeguarding company facilities. Visa assesses and manages risk to ensure the delivery of global security, emergency response and safety management in support of her employees, wherever they work. In 2018, for the fourth consecutive year, Visa in Europe was awarded the Gold Award for Occupational Safety and Health by the U.K.'s Royal Society for the Prevention of Accidents (RoSPA). The award highlighted once more the company's strong leadership and workforce commitment to occupational health and safety.
OPERATING SUSTAINABLY AND RESPONSIBLY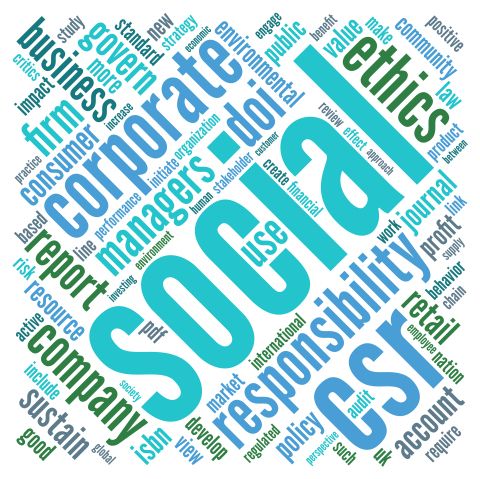 Visa is committed to operating as an ethical, responsible and sustainable company throughout our operations, supply chain and communities. In addition to efforts to decrease her environmental impacts and move toward 100 percent renewable energy, Visa consistently strives to uphold the highest standards for integrity, compliance and corporate governance in all interactions, including with governments, vendors and all individuals.
While using electronic payments network to connect cardholders, financial institutions, merchants and governments around the world, Visa recognizes the importance of understanding and minimizing the environmental footprint of her payments ecosystem. In 2018, Visa continued in her systematic approach through the company's commitment to measure her global impact, implement reduction and mitigation initiatives and report on her progress through formal and informal channels.
GIVING AND VOLUNTEERING
2,538 charities supported
$3.4 million in employee donations from 2,758 employee donors
40,774 employee volunteer hours from 4,695 employee volunteers
41% of Visa's global workforce are women
Download the full report here: https://vi.sa/2Muxwwy
ABOUT THE COMPANY
With a mission to connect the world through the most innovative, reliable and secure payment network enabling individuals, businesses and economies to thrive, Visa has established itself as a leading global payments technology company. Founded in 1958 as BankAmericard, Visa provides provide transaction processing services, fraud and risk management solutions and digital payments technology that power commerce in more than 200 countries and territories.
Visa Inc. is an American multinational financial services corporation headquartered in Foster City, California, United States. It facilitates electronic funds transfers throughout the world, most commonly through Visa-branded credit cards, gift cards, and debit cards. Visa employs over 17,000 globally.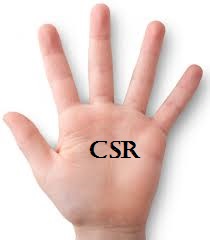 The CSR Arena is a CSR advocacy and sustainability-reporting-analysis champion. We encourage and celebrate effective CSR and positive social impact by responsible corporate citizens; we celebrate international best practices in sustainability reporting across different economic divides. Our goal is to realize the dream of development scholars that, 'corporates, more than governments, would bring about the much needed sustainable development across the globe. We partner with FBOs, NGOs, CBOs, governments and corporates to spread the message of sustainable development and corporate sustainability. Our platforms bear tales of good corporate citizenship – grab the microphone that you may be heard.  Contact: news@thecsrarena.com