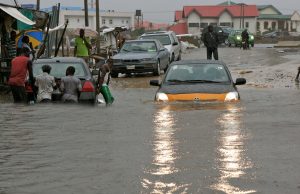 As the raining seasons sets-in fully in Nigeria the news bulletins are replete with tales of flooding: streets completely taken over by flood; homes invaded and household items destroyed by flood. From Lagos to Ibadan, Portharcourt to Owerri, Niger to Adamawa, the story is the same. Sadly, this situation has remained same over the years. The early seasonal predictions and warnings by NIMET have never helped as the root causes are yet to be fully addressed.
Poor drainage system has been blamed for this perennial malady. It ranges from absence of good drainage system to blockage of existing drains. Poor environmental sanitation is helping to further deplore the situation. As part of CSR, corporate citizens are expected to engender environmental sustainability through effective environmental stewardship. Truth be said, like a wild fire that consumes both dry and fresh leaves, flooding would never spare any business or investment it meets in its track. It is therefore pertinent that every corporate citizen in Nigeria should review their environmental performance in line with international best practices in ESG.
Like footprints, environmental impacts of business activities trail their actors. Two options are possible – a RED FOOTPRINT or a GREEN FOOTPRINT. It will be RED if your product packages are found in the body of solid waste blocking the drains in Nigerian streets and you do nothing to clean the filth; same filth created by your profit making activities. It will be RED if after you have made your profit the neighbourhood goes deaf with the noise of your production plant. It will be RED if your carbon emission would leave a negative investment that would yield to the society scotching heat from the blazing sun after the floods.
A GREEN footprint is the desire of every society and should be the goal of every socially responsible corporate citizen. It is about efforts towards environmental sustainability:  efforts geared towards preserving the environment for the use of future generations.  Today, the issue is about the floods; what is your organisation doing to reduce solid waste occasioned by the use of non-degradable materials in product packaging. Is your organisation investing in recycling? How is your organisation partnering with LAWMA and sister agencies in all states of the federation to keep the drains clean and improve on environmental sanitation? How does your organisation respond to national emergencies occasioned by flood and erosion?
After the rain comes the shine – how is your manufacturing technology helping to reduce global warming?  Does your organisation care about or support tree-planting? Is green marketing featuring in your organisation's corporate strategy? Has your organisation been linked with a RED footprint in the past and you have succeeded in effecting a repair. If any unbiased third-party EIA and ESG report would mark your good, then you are clean and GREEN.
However, the best EIA and ESG report to prove you GREEN is the testament of your host community and the evidence held by the physical environment. Mind your footprints.
Let the stories of your footprints be told in the CSR Arena: thecsrarena@gmail.com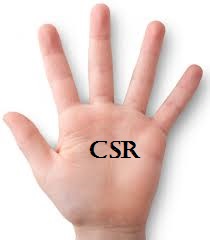 The CSR Arena is a CSR advocacy and sustainability-reporting-analysis champion. We encourage and celebrate effective CSR and positive social impact by responsible corporate citizens; we celebrate international best practices in sustainability reporting across different economic divides. Our goal is to realize the dream of development scholars that, 'corporates, more than governments, would bring about the much needed sustainable development across the globe. We partner with FBOs, NGOs, CBOs, governments and corporates to spread the message of sustainable development and corporate sustainability. Our platforms bear tales of good corporate citizenship – grab the microphone that you may be heard.  Contact: news@thecsrarena.com