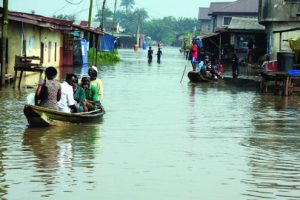 By GRI's definition, "a sustainability report is a report published by a company or organization about the economic, environmental and social impacts caused by its everyday activities. A sustainability report also presents the organization's values and governance model, and demonstrates the link between its strategy and its commitment to a sustainable global economy". By way of global competitiveness, Nigerian companies are not being left out in the global wave of sustainability reporting. All most all quoted companies in Nigeria
have their sustainability reports included in their Annual reports and accounts. While this is commendable, there is need to match voice with action.
Sustainability consultants are having a good day helping their Nigerian clients to word and present their sustainability reports with professional finesse and international best practice. Unfortunately, the consultancy appears to be basically in the reporting rather than development and deployment of sustainability programs. There seem to be much focus in reporting environmental and social impacts than in creating visible and self-testifying impacts. Having expended heavily to create wonderful sustainability reports, evidence on ground fail to match voice and action.
Recently, A WHO report on the 20 most polluted cities in the world listed 4 Nigerian cities – Onitsha, Kaduna, Aba , Umuahia, among this unpopular statistics. Surprisingly though, these Nigerian cities do not play host to any oil exploration activity and therefore less susceptible to pollution. It is obvious that the pollution in these cities were caused by heavy business activities in these cities, ranging from trading, manufacturing, banking, distribution, transportation, telecommunication, etc. This is most likely the case when we consider the fact that the WHO report was based on Air pollution. Out of these 4 Nigerian Cities mentioned in the report, 3 came in the first 10 with Onitsha topping the list. According to the report, Onitsha, a fast growing commercial hub, South- East Nigeria, recorded  roughly 30 times more than the WHO's recommended levels of PM10 particles out of the 3000 cities in the WHO's air quality database.
Onitsha and the other 3 Nigerian cities mentioned in this report can only be described as children of circumstance: except for the heavy commercial activities in these cities, they would still be lying low in this WHO's database. Sadly still, the high level of commerce in these cities has not improved the standard of living of their dwellers; neither has it improved the state of infrastructure in these cities. Yet companies whose businesses contributed to this sad story have published well – scripted sustainability reports, voicing their environmental and social impacts. Every well-meaning upscale business in Nigeria has a business presence in these cities, directly or indirectly. With their products and services dropping –in, leaving and passing through these cities, these business have made great wealth, but not enough of the wealth created was put back in de- polluting these cities for future generations to use.
Just recently, the glamorous Victoria Island in Lagos and her sought-after sister – Lekki, were sub-merged in flood after a heavy downpour. In a twist of events, even the corporates were direct victims as offices and hotels got a fair share of the flood. Question is – what have these corporates done to compliment government's effort in ensuring clean and safe environment? Do these corporates worry about the state of the drainage system of a neighbourhood built on water? After enjoying the cool breeze from the Atlantic Ocean, what are the executives of these corporates doing to ensure the Ocean would not wash away Lekki and Victoria Island in the foreseeable future? Beside business, these tantalizing neighbourhoods house Nigeria's top corporate executives and successful entrepreneurs, most of who sign the sustainability reports on behalf of their organisations. Good corporate citizenship therefore demands that these executives/entrepreneurs and their organisations should, as a social collective utility, find solution to these environmental concerns.
The Lekki/V.I flood disaster of 2017 is just one out series reported nationwide since the rains started this year. More worrisome is the fact that the Nigerian Meteorological Agency (NIMET) had predicted flooding in 30 states (out of 36 states and the FCT). The perennial flooding in Nigeria and the recent WHO's air pollution report both raise questions around corporate sustainability in Nigeria. These incidents in themselves constitute a social audit report on the sustainability reports produced by Nigerian businesses – the opinion in such reports need no further interpretation. Issues of flooding and air pollution feature prominently in the SDGs' message on environmental sustainability; forward – looking organisations cannot afford to be indifferent, neither should their sustainability and CSR activities pay lip service over these issues. While this is not a disparage on the efforts of Nigerian businesses to embrace integrated reporting, the message is that, like their financial reports, impactful sustainability actions and activities should get prime attention in order to make the sustainability reports more desirable and relevant.
What is your organisation doing to match Voice with Action? You have the floor in THE CSR ARENA. Share with us at: thecsrarena@gmail.com. Let global audience be the judge.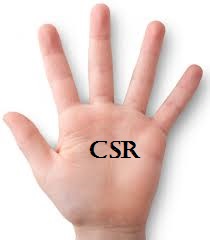 The CSR Arena is a CSR advocacy and sustainability-reporting-analysis champion. We encourage and celebrate effective CSR and positive social impact by responsible corporate citizens; we celebrate international best practices in sustainability reporting across different economic divides. Our goal is to realize the dream of development scholars that, 'corporates, more than governments, would bring about the much needed sustainable development across the globe. We partner with FBOs, NGOs, CBOs, governments and corporates to spread the message of sustainable development and corporate sustainability. Our platforms bear tales of good corporate citizenship – grab the microphone that you may be heard.  Contact: news@thecsrarena.com