With a sustainability strategy of bringing people, economies and cultures together, and driving economic growth and social progress, Air France – KLM continues in her culture of corporate social accountability reconciling business growth with environmental protection, social value and community development. The 2018 sustainability report is yet another reassurance on the airliner's commitment to stewardship and accountability. The 148 – page report demonstrates how the airliner has fared in her corporate resolve to create sustainable long-term value for all our stakeholders through her operational activities while promoting environmental stewardship and sustainable development across the world.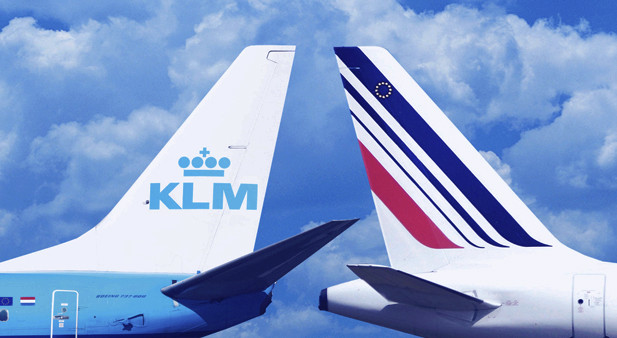 From environmental protection to employee engagement and retention; from customer trust to societal value; from operational efficiency to ethical and responsible business practices, the 2018 sustainability report chronicles how Air France – KLM is working to care of all. For the company's global CEO, Benjamin Smith, "the air transport sector is an incredible way of bringing people together, promoting open-mindedness and exchange for all citizens of the world; by acting responsibly, we are meeting the expectations of our customers, our staff and all our stakeholders." Efforts at meeting these expectations, including strategies behind the result are detailed in the 2018 sustainability report.
HIGHLIGHTS OF THE REPORT
6% CO2 emissions reduction
35% noise reduction
13 million headphones reconditioned, reused & recycled at Air France
23% energy reduction
4% reduction in waste
6% reduction on water usage
312 hectares of tropical forest planted in Panama by KLM CO2ZERO service
85,500 trees planted through the Trip and Tree Air France program
Supported 76 projects in 57 countries in favour of disadvantaged children
€ 15 million financial support to community projects
3,552 flight tickets donated by Flying Blue members to NGOs
€ 19 million spending in sheltered sector
 ENVIRONMENT
The 2018 report also x-rayed identified environmental risks together with policies put in place to address such risks. Such risks include, Carbon footprint, adaptation to climate change, noise, air quality, waste and bio diversity. Side – by –side, there are policies around reduction of CO2 emissions; safe operational and passenger handling conditions, noise abatement through fleet modernization and flight operations improvement, waste prevention, recycling and eco-designing. There is equally support for projects and initiatives aimed at protecting biodiversity.
EMPLOYEE JOURNEY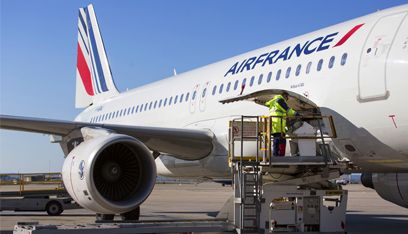 With focus on improving working conditions and encouraging social dialogue, human capital development, ensuring health and safety in the work place, fostering diversity and combating discrimination. By offering training to each employee, giving them opportunity to learn and develop new skills, the company succeeds in skills management as part of her long term goal of ensuring regeneration of human capital.
CUSTOMER TRUST
Customer satisfaction, operational safety, data protection and data privacy, products and service accessibility are some of the ways through which Air France – KLM is working to earn customers' trust. Flight safety and food safety management are policy focal areas in achieving customer trust; managing cyber security risks and facilitating access to products and services are other areas addressed.
SOCIETAL VALUE
Through development of local communities and support of local suppliers, Air France is sustainably creating societal values that promote shared prosperity. This includes creating direct and indirect jobs through employment and procurement. The company's responsible procurement policy also helps to ensure that suppliers reflect same cultures across their own value chain.
For the company, the overall ambition is to make each trip a responsible trip, by constantly reducing her environmental footprint through improvements in operations and by encouraging innovation and partnerships, with the commitment of all our staff.
Download the full report here: http://bit.ly/2QMZHIK
ABOUT AIR FRANCE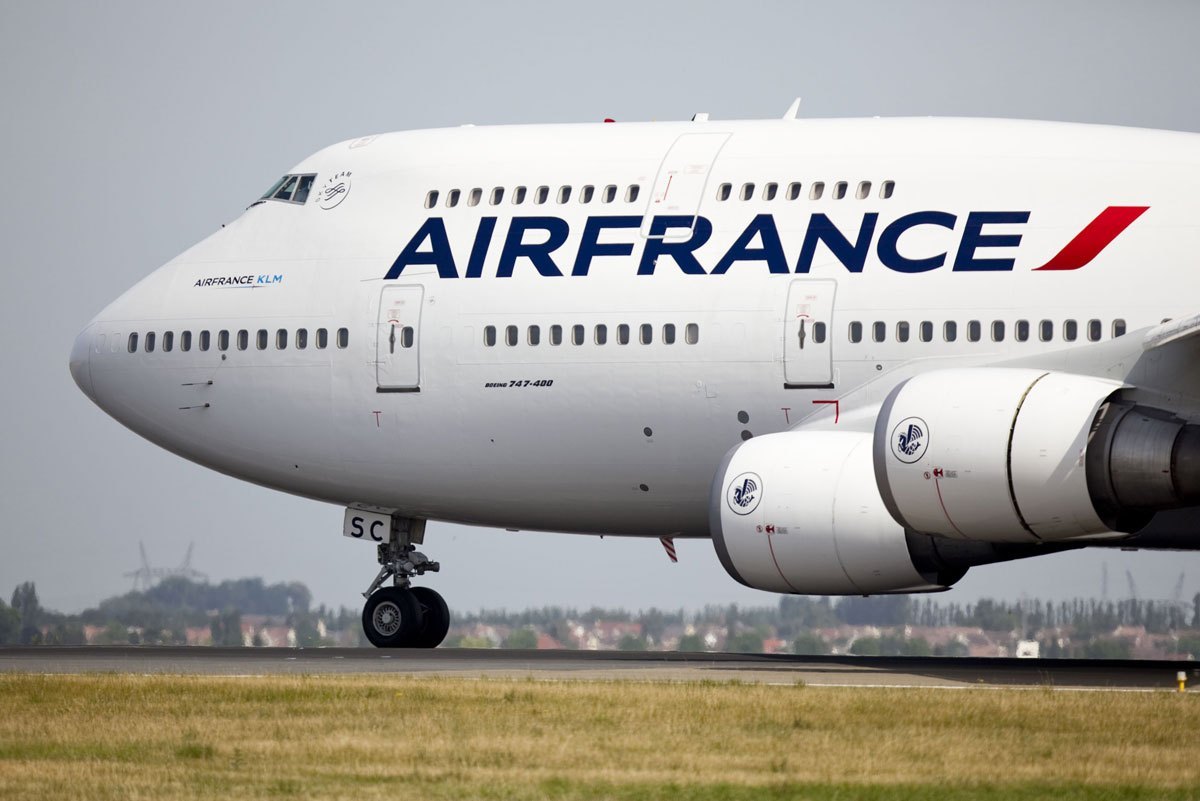 Air France–KLM is a Franco-Dutch airline holding company incorporated under French law with its headquarters at Charles de Gaulle Airport in Tremblay-en-France, near Paris. Air France-KLM is the leading Group in terms of international traffic on departure from Europe. It offers its customers access to a network covering 312 destinations in 116 countries. With a fleet of 550 aircraft and 101.4 million passengers carried in 2018, Air France-KLM operates up to 2,300 daily flights, mainly from its hubs at Paris-Charles de Gaulle and Amsterdam-Schiphol.
Together with its partners Delta Air Lines and Alitalia, Air France and KLM operates the largest transatlantic joint venture with more than 275 daily flights. Air France and KLM are also members of the SkyTeam alliance which has 19 member airlines, offering customers access to a global network of over 14,500 daily flights to more than 1,150 destinations in more than 175 countries.
Air France-KLM Group's main areas of business are passenger transport, cargo transport and aeronautical maintenance. Its Flying Blue loyalty program is one of the leaders in Europe with over 15 million members. The group employs about 81,527 staff globally.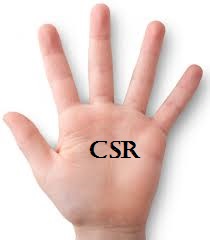 The CSR Arena is a CSR advocacy and sustainability-reporting-analysis champion. We encourage and celebrate effective CSR and positive social impact by responsible corporate citizens; we celebrate international best practices in sustainability reporting across different economic divides. Our goal is to realize the dream of development scholars that, 'corporates, more than governments, would bring about the much needed sustainable development across the globe. We partner with FBOs, NGOs, CBOs, governments and corporates to spread the message of sustainable development and corporate sustainability. Our platforms bear tales of good corporate citizenship – grab the microphone that you may be heard.  Contact: news@thecsrarena.com