Sustainability reporting by Tetra Pak reached a 21 year landmark with the release of the 2019 sustainability report subtitled, "Sustainability In Action".  The 24 – page report embodies Tetra Pak's efforts, actions, results and outlook in entrenching sustainability in the global economy through her operations and across her value chain. In his address to stakeholders at the presentation of the report, CEO – Adolfo Orive – said he was proud to lead a company that has made sustainability a key priority for such a long time.  Commenting on the company's commitment and outlook on sustainability, the newly appointed CEO remarked, "We are living in a changed world – a world more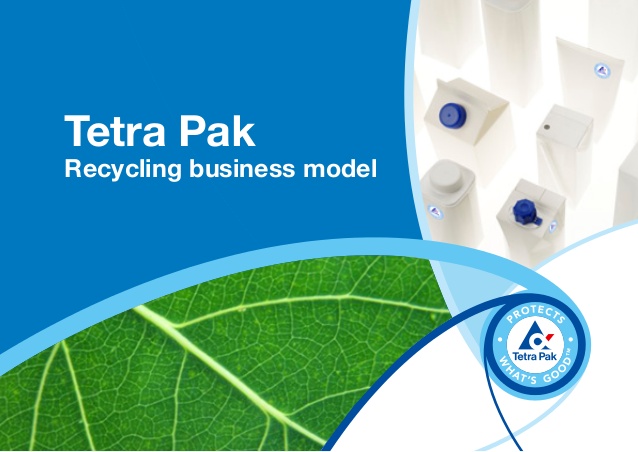 aware of, and coming to terms with, the requirements of a sustainable future. For the food and beverage industry especially, this is a time of transition and change. Never before has sustainability been in sharper focus, and with emerging technologies and innovative thinking it is within our power to do something about it. With the United Nations Sustainable Development Goals as a framework to guide us". Tetra Pak is a global giant in food packaging helping to deliver food and nutrition to the world in the most eco-friendly packages. Sustainability in action is about how Tetra Pak is protecting futures, protecting food and protecting people.
PROTECTING FUTURES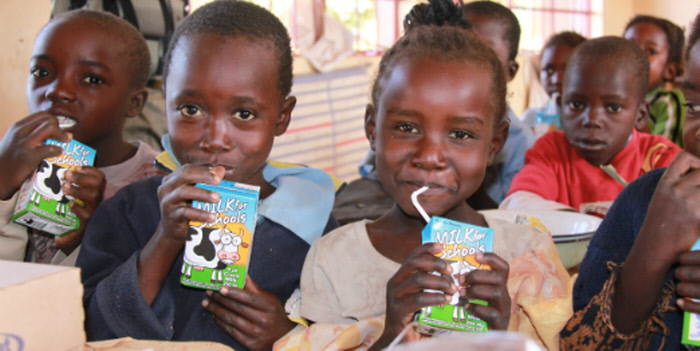 Tetra Pak is working to support the sustainable future of the earth together with the long-term success of her customers, thus making direct contributions to SDGs 6, 7, 9, 12, 13, 15 and 17. Tetra Pak is committed to achieving a low carbon and ultimately climate neutral circular economy. This supports SDG 13 – reaching the long-term goals of the Paris Agreement by taking urgent action to combat climate change and its impacts and SDG 12 – action on Responsible Consumption, such as substantially reducing waste through prevention, reduction, recycling and reuse.  Protecting futures involves working with suppliers and other stakeholders to drive continuous improvement in the areas of human rights, labour standards and environment, and to act against corruption. It also includes promoting sustainable forest management and protecting biodiversity through responsible sourcing of raw materials. In the period under review, 60% of the bioethanol used for Tetra Pak's renewable polyethylene was sourced with Bonsucro Certification. By the end of 2018, over 460 billion FSC (Forest Stewardship Council) labelled packages had been sold.
PROTECTING FOOD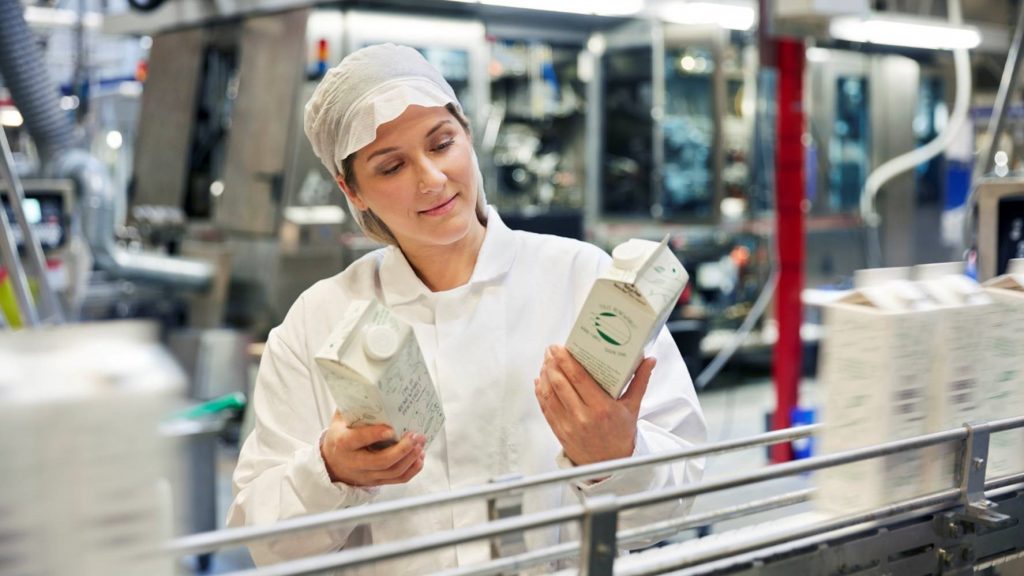 Tetra Pak's innovative and market-leading food processing, packaging and service solutions play a key role in addressing one of the most pressing development challenges of our time – food security. Tetra Pak is working with her customers and partners to make food safe and available everywhere through innovative and market leading food processing and packaging solutions. Through this, the company is also making a direct contribution to SDGs 2 and 12. Combating malnutrition among school-age children across the globe, Tetra Pak packages are deployed in 59 countries to support government's school feeding programmes to make sure children get nutrition at schools. School feeding programmes increase access to education. In Zambia, school attendance increased by 7.6% and pass grades increased by 16.3% in the year after programme launch. By way of creating shared value and developing capacity across her value chain, Tetra Pak's Dairy Hub model links smallholder farmers in emerging economies to dairy processors. This supports key targets of SDG 2 (No Hunger) such as doubling the agricultural productivity and incomes of small-scale food producers.
PROTECTING PEOPLE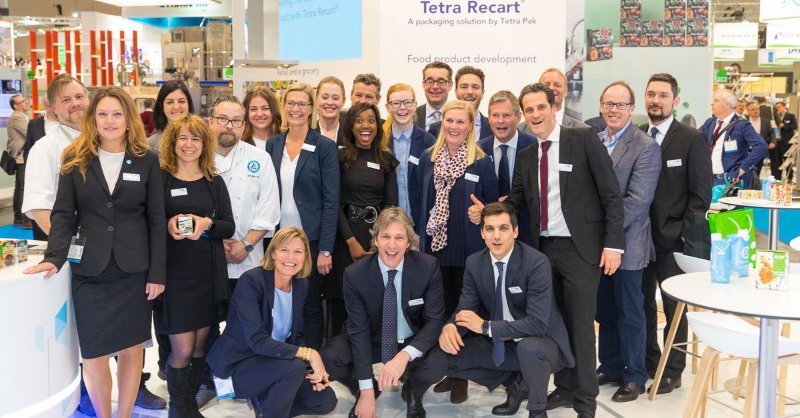 Besides protecting futures and food, Tetra Pak is also working to safeguard and empower people; working towards greater diversity and inclusion. Tetra Pak's Code of Business Conduct requires high standards for both her own business and her suppliers. Tetra Pak's  Diversity and Inclusivity strategy supports key targets of SDG 8 in achieving decent work and economic growth; achieving decent work for all – women, men and young people. Women constitute 14% of senior leadership at Tetra Pak (an improvement from 10% in 2017). The company's investments in leadership and technical competencies, from recruitment to retirement, support her people in building productive careers which adds to the success of the business. In 2018, most of Tetra Pak's workforce engaged in performance management activities; the company is working towards having 84 percent of her blue-collar workers on the program in 2019.
HIGHLIGHTS OF THE 2019 REPORT
Technical support and assistance in school feeding and nutrition programmes in over 40 countries
106% increase of investments in Dairy Hub projects.
€80M commitment to investment in development
8% reduction in global accident rate
10m tons CO2 equivalent saved to-date
€20M invested to support recycling infrastructure expansion
More than 28,700 smallholder farmers supported to improve milk production
34 learning hours taken up by each employee on the average
Download the full report here: http://bit.ly/2JZTOYe
ABOUT TETRA PAK
Tetra Pak is the world's leading food processing and packaging solutions company. Working closely with customers and suppliers, Tetra Pak provides safe, innovative and environmentally sound products that each day meet the needs of hundreds of millions of people in more than 160 countries. With more than 25,488 employees around the world, the company believes in responsible industry leadership and a sustainable approach to business.  Tetra Pak's motto, "PROTECTS WHAT'S GOOD," reflects in her vision to make food safe and available, everywhere.
Tetra Pak was established by Dr. Ruben Rausing in 1951 in Lund, Sweden.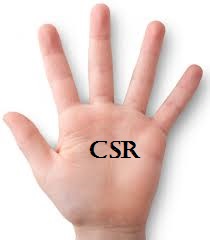 The CSR Arena is a CSR advocacy and sustainability-reporting-analysis champion. We encourage and celebrate effective CSR and positive social impact by responsible corporate citizens; we celebrate international best practices in sustainability reporting across different economic divides. Our goal is to realize the dream of development scholars that, 'corporates, more than governments, would bring about the much needed sustainable development across the globe. We partner with FBOs, NGOs, CBOs, governments and corporates to spread the message of sustainable development and corporate sustainability. Our platforms bear tales of good corporate citizenship – grab the microphone that you may be heard.  Contact: news@thecsrarena.com