For over six decades, Arrow Electric has been offering comprehensive electrical services to the industrial and commercial sectors in different parts of the globe. Arrow Electric is reputed as a quality single source provider that delivers innovative solutions for both the everyday and more complex challenges. With a track record of superior service, expert workmanship and commitment to safety, the company continues in an upward trajectory from its founding days over 6 decades ago. Besides recording success in her economic purpose, Arrow electric is equally succeeding in her social purpose: community impact, environmental stewardship, ethics, social capital regeneration and sustainability enjoy quality attention in the boardroom, with sterling outcomes. On combining profitability with social responsibility, the company's President and CEO, Mike Long remarked, " we believe that by doing good we also do well, because as technology's benefit reaches more people, so expands our addressable market, and it is a virtuous cycle. We believe in this virtuous cycle because we have been living in it. Our results are living proof of it".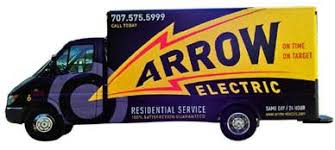 On the results, the Arrow Corporate Social Responsibility and Sustainability Report 2018 speaks volume. The report laid out in accordance with the provisions of several international reporting guidelines including the Global Reporting Initiative (GRI), featured three main sections – Social, Environmental and Governance. Material issues covered in the report include sustainable procurement, fair labour practices, human rights and ethical business practices. The report also featured Arrow electric's benevolence and corporate charity, providing insight into the company's commitment towards promoting shared prosperity. In line with her mission statement, Arrow Electronics' Corporate Social Responsibility (CSR) program is successfully guiding today's innovators to a better tomorrow, transforming their ideas into real life and influential achievements impact positlively on the lives of people in the communities in which the company operates. In 2018, Arrow's CSR partner organisations supported about 14.7 million people in 6 continents; a 77% increase over 2017 results.
CREATING FREEDOM AND PROMOTING INCLUSIVENESS THROUGH TECHNOLOGY

With breakthrough in technology, Arrow is given back vibes to athletes, soldiers and war veterans disabled in the course of service. In 2018, Arrow broke barriers of inclusivity for the disabled community with the Semi – Autonomous Motorcar (SAM Car). SAM was originally designed in 2014 for the IndyCar Driver Sam Schmidt, who was paralysed in 2000 after a horrific racing crash. Today, the SAM Car enables a wider range of disabled drivers to control the vehicle using only the motions of their head. With the aid of the SAM Car, Arrow has hosted 11 IndyCar races around the U.S, providing driving experiences to over 100 physically disabled veterans and others with physical disabilities who drove the SAM Car on closed road courses.
Arrow makes the SAM Car technology available free of charge for any qualified research and development group to ensure more people with disabilities can gain greater independence.
WE CARE SOLAR SUITCASE
Worried by the statistics of over 1 billion people around the world without electricty, together with its effect on access to health in rural communities, especially for women and children, Arrow electric partnered with a non-profit organisation, We Care Solar,to launch the next generation of We Care Solar Suitcase, a portable solar-powered battery unit that provides electricity to remote, off-grid medical clinics throughout the night. This initiative has helped to address the challenge of over 300,000 women who die in childbirth due to lack of electric power at local centers at night.
The We Care Suitcase is a purpose-built portable sun-powered waterproof system to bridge power gaps for health services in rural areas. The We Care Solar suitcase comes with a medical-quality lighting, a fetal monitor, a battery charger, headlamps and cell phone charging, all designed to support remote health workers attend to emergency health and situations and to enable them make emergency referrals.
In providing this life-saving technology solution, Arrow electric delivered a low-cost, easier to source, easier to instal and operate impact-filled device. Each unit of the We Care Solar device is expected to work for at least 5 years with minimal maintenance. Field testing of the device is continuing in Uganda, while extended manufacturing is expeted in USA in 2019. This social impact initiative earned Arrow electric and We Care Solar (the nonprofit partner) the Edison Award for Social Innovation.
INNOVATING TOMORROW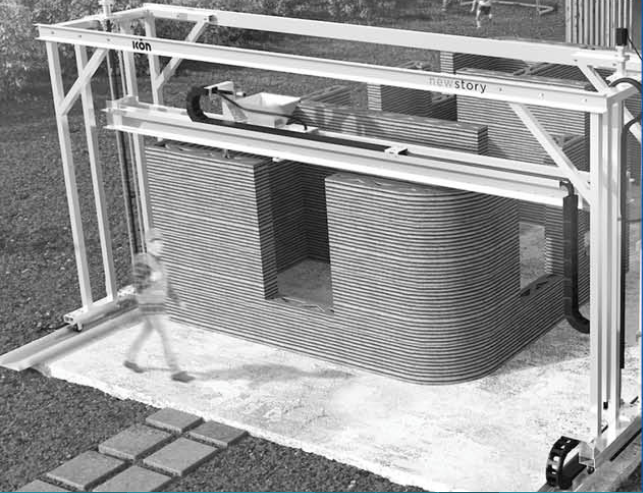 Arrow believes access to technology and power is a critical ingredient for sustainable development. Through her investments in education, the company continues to inspire emerging ideas led by students and educators; these investments reflects the company's commitment to developing the next generation of technology innovators. In 2018, Arrow electric launched the Innovation in Technology Awards program which seeks to honour brightest innovators and emerging technologies helping to transform ideas into real and influential achievements with positive impact on local communities.
Other similar initiatives led by Arrow electric include the Innovation in Electronics Award; the Arrow Innovation prize at the Collegiate Inventors Competition, among others. 
YOUTH EMPOWERMENT AND SKILLS DEVELOPMENT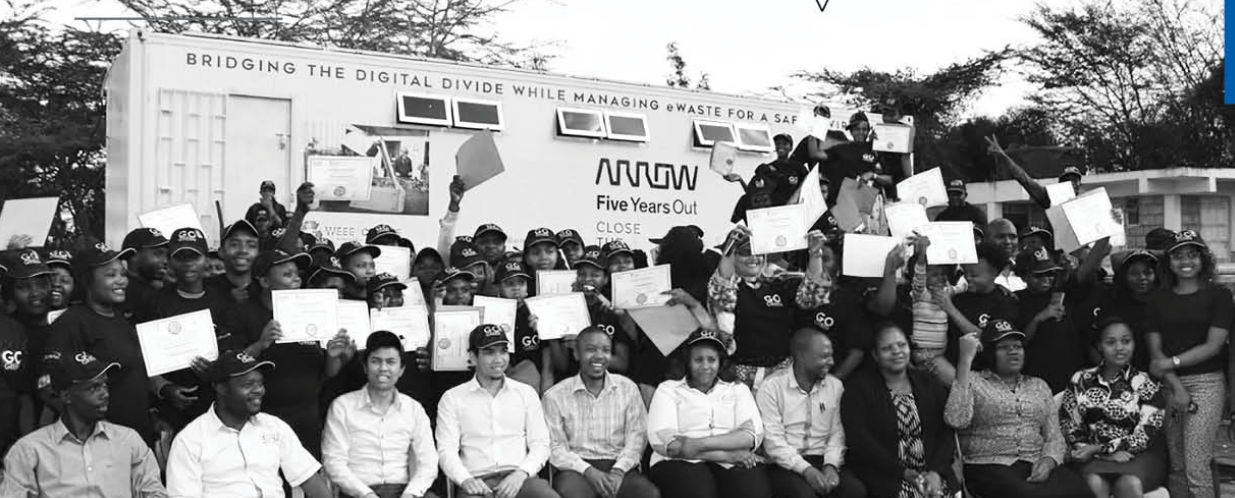 DigiTruck Kenya, is yet another social impact initiative in the social portfolio of Arrow electric. DigiTruck Kenya is a mobile, solar-powered classroom and enterprise incubator. The initiative is the product of a collaboration between Arrow electric and Close the Gap (a non-profit). By August 2018, three units of the DigiTruck have been delivered. The Trucks are deployed to address gaps in modern workforce skills and technology access to unlock the potentials of local youths. DigiTruck provides IT training to students between ages 16 and 65 living in Kenya's underserved areas. It is projected that by 2020, about 10,000 Kenyans will be certified in digital literacy, e-commerce skills and responsible electronic waste handling. More than half of the current students are women.
DigiTruck is also operated in neighbouring Tanzania where the truck delivers about 1000 online lessons per week.
From corporate charity to access to technology, from health to community engagement, from environmental stewardship to ethics, human capital and human rights, Arrow electric continues to create positive social impact across the globe.
Download the full report here: http://bit.ly/2lWUkLZ
HIGHLIGHTS OF THE 2018 CSR AND SUSTAINABILITY REPORT
Funded 29 programs and projects directly impacting 2,697,620 individuals
Distributed 2,656 schools aid benefitting both youths and educators
23,744 computers donated to distance learning programs
Provided 22,337 health services included HIV, Cancer and diabetes screening
Over 5 million used IT devices recycled in 2018
Provided 101,214 meals to boost nutrition
Additional funding of $814,000 attracted by Arrow patners
5,945 volunteer hours provided by Arrow employees
46,000 tons of e-waste diverted from landfills
4,000 people with disabilities served through various community impact programs
ABOUT THE COMPANY
Arrow Electric opened its doors in 1957 with the singular vision of providing customers with the highest quality of electrical installations in the industry. With offices in Louisville and Lexington, Kentucky, USA, Arrow Electric remains committed to being a leader in the electrical industry. The Company offers utility maintenance, construction of electrical systems for industrial, residential, and commercial buildings, and installation of security and telecommunication systems. The company also offers electronic components and computer products.
Arrow electric employs over 20,100 staff across its operations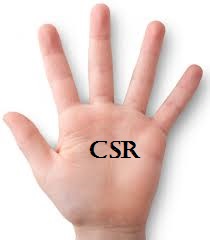 The CSR Arena is a CSR advocacy and sustainability-reporting-analysis champion. We encourage and celebrate effective CSR and positive social impact by responsible corporate citizens; we celebrate international best practices in sustainability reporting across different economic divides. Our goal is to realize the dream of development scholars that, 'corporates, more than governments, would bring about the much needed sustainable development across the globe. We partner with FBOs, NGOs, CBOs, governments and corporates to spread the message of sustainable development and corporate sustainability. Our platforms bear tales of good corporate citizenship – grab the microphone that you may be heard.  Contact: news@thecsrarena.com