On the 4th of April 2023, Dangote Sugar Refinery (DSR) Plc released its latest sustainability report to the public. The latest report, which is the second under the GRI framework, details DSR's sustainability commitments for the period under review, January 1 to December 31, 2022. The report highlights the "Dangote Way" to sustainability and provides insight as to how the company fared in the year under review in upholding the Dangote's seven sustainability pillars – Cultural, Economic, Social, Environment, Institutional, Financial and Operational. Speaking on the company's commitment to sustainability, the company's management has this o say, "Sustainability Thinking' enables us to balance our economic, social and environmental priorities with our financial, operational and institutional goals, while also ensuring that our practices safeguard the well-being of the present and future generations. We place high premium on maintaining our ethical values and respecting the local cultures in the markets where we do business". The 74-page report is the company's latest social accountability report to stakeholders.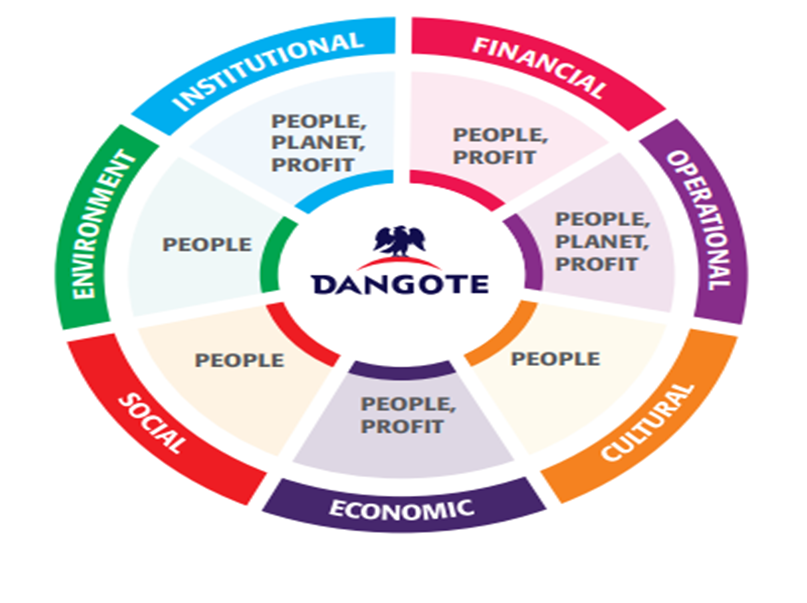 The Cultural Pillar embodies Dangote's core values in the way they do business, including fostering respect for cultural diversity both in internally and externally by actively encouraging teamwork, empowerment, inclusion, equal opportunities, mutual respect, integrity and meritocracy across the organization. Through this pillar, DSR ensures that sustainability is embedded in her corporate culture. And therefore, becomes an embodiment of ethical business, professionalism, brand loyalty, employee empowerment, mutual respect, inclusion, equal opportunities, and shared value. In the year under review, about N 42.66million was committed to capacity building and training covering 102 training titles, involving 2,268 employees in 18,724 training hours. The culture of sustainability is also exhibited by the staff of DSR: in 2022, 105 employees invested 330 volunteering hours on initiatives that benefitted 1,150 students, 5 schools, 13 communities/villages, 2,500 community members, and 1,600 drivers. We strive to ensure that every staff member across every hierarchy and every operational segment function work in tandem with these guiding principles. Promoting a culture of sustainability excellence is DSR's way of building a workplace that is inclusive and accommodates the culture of all stakeholders without bias, stereotyping, or discrimination.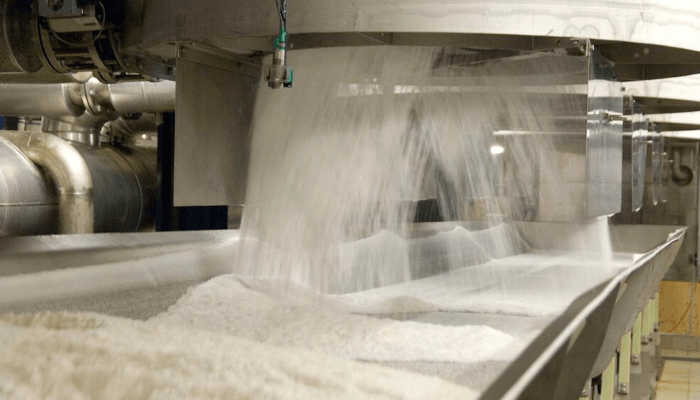 The economic pillar represents DSR's way of Contributing to Africa's economic growth and development. The company continues to promote inclusive, sustainable economic growth, self-reliance, self-sufficiency, and industrialization across Africa, by establishing efficient production facilities and developing resilient local economies in strategic locations and key markets. As part of her economic sustainability strategies, the Dangote Sugar Refinery ensures it sustains business profitability and achieve good returns for all stakeholders. This has reflected in a rise in the economic value distributed in terms of taxes, purchases, wages, dividends, and operational spend. DSR recorded a 169.06% increase in local procurement expenses year-on-year from N26.8 billion in 2021 to N72.2 billion in 2022 despite the fluctuating inflation rates, foreign exchange restrictions, security issues, and the nation's debt. The Dangote Sugar Backward Integration Projects, which aims to produce 1.5 million metric tonnes of refined sugar annually from sugarcane plantations spanning more than 150,000 hectares of land in various parts of Nigeria is intended to achieve self-sufficiency in sugar production in line with the Nigerian Sugar Master Plan (NSMP); these projects would create over 100,000 new jobs, thus reducing unemployment and reducing the pressure on forex. In the year under review, Dangote Sugar Refinery contributed N22.8 billion to household income through wages, salaries and dividends; paid N27.56 billion to government as taxes; local suppliers received N72.18 billion through procurement activities while local communities were supported with about N324.9million by way of donations and social impact projects. Through the Sugarcane Out-Growers Development Programme, the Dangote Sugar Refinery is impacting on the livelihood of rural farmers by increasing participation in the Sugar value chain and helping them to produce higher quality crops thereby raising farmers' income. The programme which began with 415 out-growers had double the number of out-growers by 2021; currently covering 8,000 hectares of farmland, the programme is expected to on-board 5,500 out-growers by 2024.

The Operational Sustainability Pillar defines how DSR serves and satisfies her markets by working together with partners to deliver the best quality products and services to her valued customers. This is made possible by leveraging continuous product improvement and innovation, new business development, and employment of state-of-the- art technologies to optimize cost[1]efficiencies and competitiveness. Driving operational efficiency at DSR means maintaining the highest standards in product responsibility, product quality, product information dissemination and labelling, efficient production processes, and service delivery that exceeds customers' expectations. Maintaining operational standards that align with global best practices in occupational health and safety, making work environment and project sites safe for internal and external stakeholders is the major thrust of operational sustainability at DSR. The company offers customers a range of essential value[1]added support services, such as logistics, supply-chain management, credit, and risk advising, sales, and merchandising. More than 500 trucks transport finished products to the market while being backed by strategically placed warehouses all around the nation. DSR has a plant with a capacity of 1.44 million tonnes per year in the Shed 20 NPA Apapa Wharf Complex in Apapa Wharf, Lagos. The facility, which was put into operation in 2000, was Nigeria's first sugar refinery. The refinery has 16 MW of internal power generation capacity and is effectively powered by gas and/or Low-Pour Fuel Oil (LPFO). DSR Apapa manufactures 45 ICUMSA (International Commission for Uniform Methods of Sugar Analysis) Vitamin A Fortified refined granulated free flowing crystal white sugar, which is packaged and sold in 50kg, 1kg, 500g, and 250g bags as well as 50kg bags of non-fortified granulated sugar. The company also operates DSR Numan, a 32,000-hectare brownfield sugar backward integration estate in Numan, Adamawa State. The plant currently produces more than 22,080 tonnes of refined, granulated white sugar for consumption from about 320,497 tonnes of its own grown sugarcane from more than 7,000 hectares, exceeding its installed milling capacity of 50,000 tonnes annually. This sugar is sold in the local markets throughout the area. DSR has obtained certifications for its QMS (ISO 9001:2008), FSMS (ISO 22000:2005), OHSMS (ISO 18001:2007), and FSSC 22000.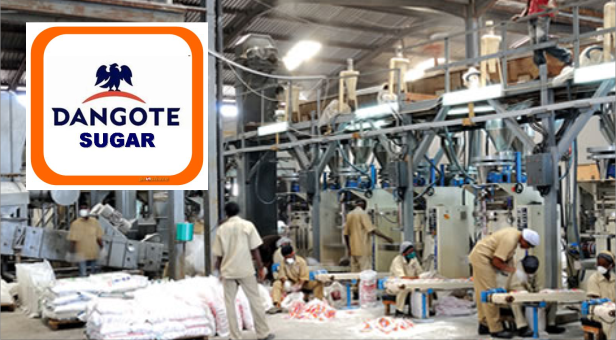 DSR's Social Pillar revolves around how the company manages her social impact on stakeholders and the larger society and how they give back to their host communities. In their host communities, DSR supports socio-economic well-being through direct and indirect employment, skills transfer and capacity building, local entrepreneurial development, and patronage of local vendors and contractors; the company also invests in social amenities and projects that are beneficial to local communities and improve the overall human capital: completed 18 community projects, two (2) at Apapa, twelve (12) at Numan and four (4) with our fleet operations. The projects afford host communities access to quality water, education, healthcare, and public infrastructure.
The Environmental Pillar defines DSR's environmental stewardship by identifying, measuring, and mitigating actual and potential negative ecological footprints in all her operations. The goal is to improve performance on energy efficiency, waste management, water consumption, greenhouse gas emissions and leverage the opportunities in environmental stewardship, such as the medium to long term cost efficiencies offered by the circular economy business model. DSR continuously strives to improve on her operational efficiencies and optimize her impact on the natural environment while also benefiting from cost reductions and eco-efficiency. DSR continues to pursue improved business practices and processes that support host communities' protection, preservation of air and water quality, and efficiency in the utilization of energy and natural resources. On the other hand, Institutional Pillar supports DSR's quest to build a world- class institution centered around good corporate governance, proactive risk management and sustainability principles that promote legal and regulatory compliance, transparency, integrity, business continuity and purpose-driven leadership. The Institutional pillar is about how DSR is mainstreaming sustainability by ensuring that every aspect and function integrates the sustainable business model; it is about how the company drives her sustainability goals and objectives from the Board and top management, to ensure enterprise-wide buy-in and ownership. The Financial Pillar governs how the Dangote Sugar Refinery delivers sustainable returns and benefits to all stakeholders.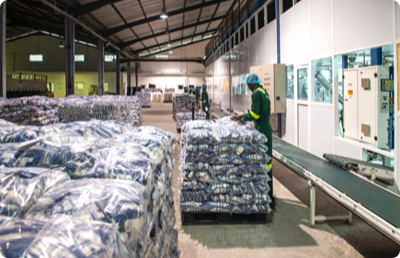 Details of successes and milestones about each of these 7 sustainability pillars are available in the main report. Download here: https://bit.ly/3q9HBGJ.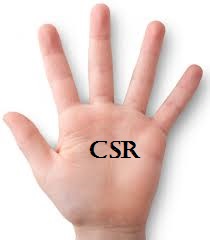 The CSR Arena is a CSR advocacy and sustainability-reporting-analysis champion. We encourage and celebrate effective CSR and positive social impact by responsible corporate citizens; we celebrate international best practices in sustainability reporting across different economic divides. Our goal is to realize the dream of development scholars that, 'corporates, more than governments, would bring about the much needed sustainable development across the globe. We partner with FBOs, NGOs, CBOs, governments and corporates to spread the message of sustainable development and corporate sustainability. Our platforms bear tales of good corporate citizenship – grab the microphone that you may be heard.  Contact: news@thecsrarena.com