Shell Petroleum (ROYAL DUTCH SHELL PLC) has released its latest sustainability report to stakeholders. The 92-page report is the 23rd in the series of sustainability reports published by this global energy giant. The 2019 sustainability report covers Shell's social, safety and environmental performance in 2019 and significant events for Shell during the year. The report, among other things, covered the thematic sustainability topics at Shell which include being a responsible business, ensuring sustainable energy future and making positive contributions to society. The 2019 Sustainability Report is published in an online version at https://go.shell.com/2yGfsfG. The online version includes additional information, such as an interactive GRI index to enhance usability for the reader. The report was prepared in line with guidelines developed by IPIECA, the global oil and gas industry association for advancing environmental and social performance, together with the Global Reporting Initiative (GRI) Standards: Core option. Shell 2019 Sustainability Report also adopted the recommendations of the Task Force on Climate-related Financial Disclosures (TCFD) to guide and inform its reporting.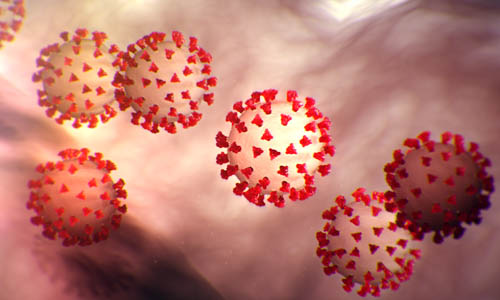 CONCERNS ON COVID -19
In his preface to the report, Ben van Beurden, Shell's CEO, noted that the extraordinary turbulence occasioned by the spread of the COVID-19 pandemic has affected so many people around the world, while many have lost their lives. In his words, "we are doing everything we can to help in the global response to the virus. Our chemical plants are stepping up production of isopropyl alcohol, a key ingredient of hand-sanitizing liquid. We are focused on protecting our staff and customers and supporting communities where we operate". On the future impact of the pandemic on the global economy, he continued further, "how this will all unfold in the short term is still uncertain, of course, but as the world battles to overcome what it is struggling with today, Shell will seek to assist in whatever way we can".
TRIPPLE BOTTOM-LINE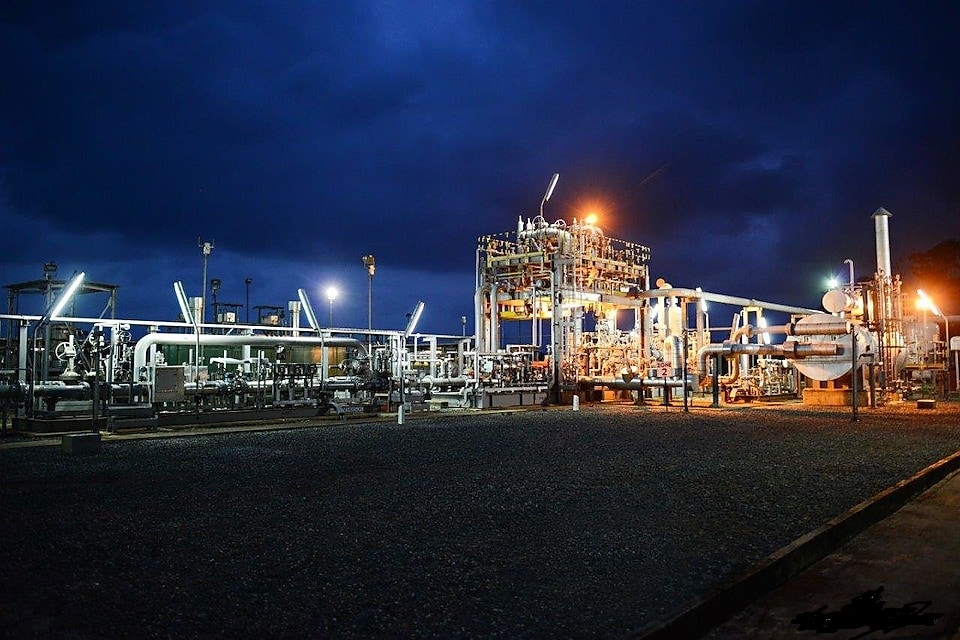 The Shell 2019 sustainability report highlights in full the company's performance around the triple bottom-line metrics of sustainability – economic, social and environmental.
In 2019, Shell paid more than $61.3 billion to governments, as represented by $7.8 billion in income taxes and $5.9 billion in government royalties, together with $47.6 billion collected in excise duties, sales taxes and similar levies on fuel and other products on behalf of governments. On country spread, Nigeria raked in the highest total receipt of $5,629,617,645 accounting for over 9% of the global payment. Nigeria's takings comprise $3,983,413,143 in production entitlements; $1,062,965,746 in taxes, $446,362,409 in royalties and $136,876,347 in fees.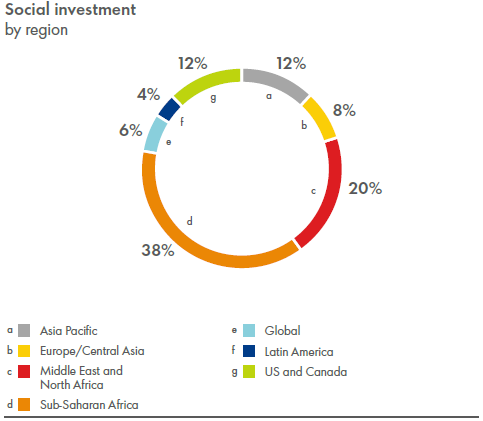 In 2019, Shell spent almost $173 million on social investment, of which 33% was required by government regulations or contractual agreements. Of this sum, the company spent $116 million on voluntary social investment, the remaining $56 million was spent on local programmes for community development, disaster relief, road safety, health and biodiversity. Around $84 million of the total social investment spend in 2019 was in countries that are part of the UNDP's Human Development Index 2018 (with GDP of less than $15,000 a year per person).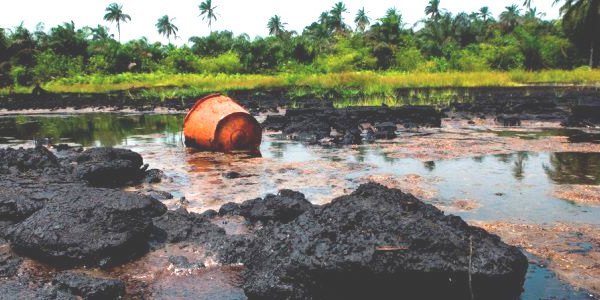 Oil spillage remains the greatest environmental threat associated with exploration and distribution of petroleum products, especially in less-regulated climes like Nigeria. To reduce the number of operational spills, SPDC (Shell Petroleum Development Company) is focused on implementing its ongoing work programme to appraise, maintain and replace key sections of pipelines and flow lines. In 2019, SPDC Nigeria completed 30 kilometres of new flow lines, bringing the total to around 1,330 kilometres over the last eight years. This work includes using simplified pipeline visuals and maps, which help to better target the company's response to third-party interference in her operations. Since 2017, SPDC has removed more than 523 illegal theft points which are identified by daily overflights and on-the-ground inspections. The company has also implemented anti-theft protection mechanisms, such as anti-tamper locks and steel cages for wellheads. By the end of 2019, 301 cages had been installed and around 80 more are planned for 2020 that will all come with CCTV technology. In 2019, three breaches of the cages were recorded out of 300 attempts. The volume of wellhead-related crude oil losses decreased significantly, from 30,000 barrels a day in 2016 to 1,000 barrels a day in 2019. Besides responding to recent spill incidents, SPDC continues to identify and remediate legacy spill locations.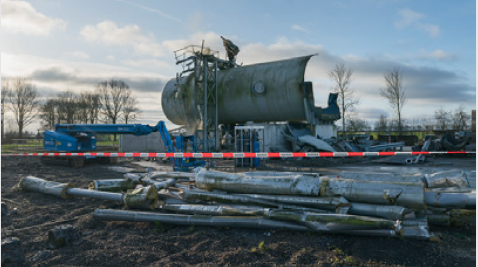 In 2019, 130 sites were remediated and 123 certified by Nigerian government regulators, compared with 116 certified and 45 remediated in 2018. In 2019, there were 156 sabotage- and theft-related spills of more than 100 kilograms, up from 109 in 2018. Spilled volumes relating to sabotage and theft increased to around 2.0 thousand tonnes of crude oil. This is in addition to other efforts around clean and renewable energy, recycling and conservation of natural resources in different parts of the globe.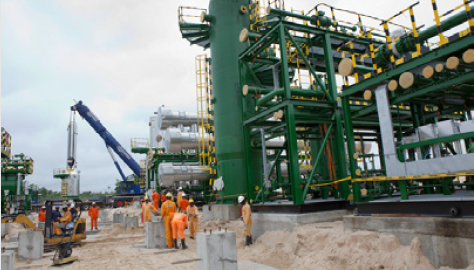 PERFORMANCE HIGHLIGHTS
$173 million spent in social investments in 2019
Paid $44.9 billion to suppliers
Paid $61.3 billion to governments
Spent $962 million on research and development in 2019, compared to $986 million in 2018
recruited 3,600 staff (51% women) for Shell Business Operations
Experienced hires, 31% female; board of directors, 42% women; total workforce, 48% female.
83,000 employees by December 31, 2019
373,000 formal training days for employees and joint venture partners
installed solar panels at plants in China, India, Italy, Singapore and Switzerland expected to generate more than 7,500 MW an hour of electricity a year
Avoided about 4,500 tonnes of CO2-equivalent emissions a year, equivalent to taking about 2,600 cars off the road.
Owns Europe's largest electric charging company, with more than 60,000 private electric charging points
Download the full report here: https://go.shell.com/2yGfsfG

About the company
Royal Dutch Shell PLC (Shell), is a British-Dutch oil and gas company headquartered in the Netherlands and incorporated in the United Kingdom. It is one of the oil and gas "supermajors" and among the three largest in the world measured by revenues. Shell operates in the global oil and gas industry with activities in exploration and production, refining, transport, distribution and marketing, petrochemicals, power generation and trading. The company also has significant operations in renewable energy activities. Shell which operates in over 70 countries was formed by was formed in 1907 through the amalgamation of the Royal Dutch Petroleum Company of the Netherlands and the "Shell" Transport and Trading Company of the United Kingdom. Shell employs over 83,000 staff globally.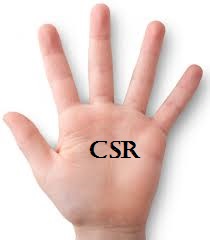 The CSR Arena is a CSR advocacy and sustainability-reporting-analysis champion. We encourage and celebrate effective CSR and positive social impact by responsible corporate citizens; we celebrate international best practices in sustainability reporting across different economic divides. Our goal is to realize the dream of development scholars that, 'corporates, more than governments, would bring about the much needed sustainable development across the globe. We partner with FBOs, NGOs, CBOs, governments and corporates to spread the message of sustainable development and corporate sustainability. Our platforms bear tales of good corporate citizenship – grab the microphone that you may be heard.  Contact: news@thecsrarena.com