Global supply chain solutions provided, Panalpina, has released its 2018 sustainability report to stakeholders. The report is part of the company's commitment towards corporate accountability for all stakeholders. The report, set out in accordance with the GRI sustainability standards details Panalpina's sustainability footprints across her operations and throughout her value chain in the year under review (FY2018). Particularly, the report provides insight on the company's sustainability efforts around value creation for all stakeholders; material issues constituting focal points for sustainability management; sustainability actions; commitments to ethics and employees' welfare; health and safety; environmental stewardship and social effectiveness.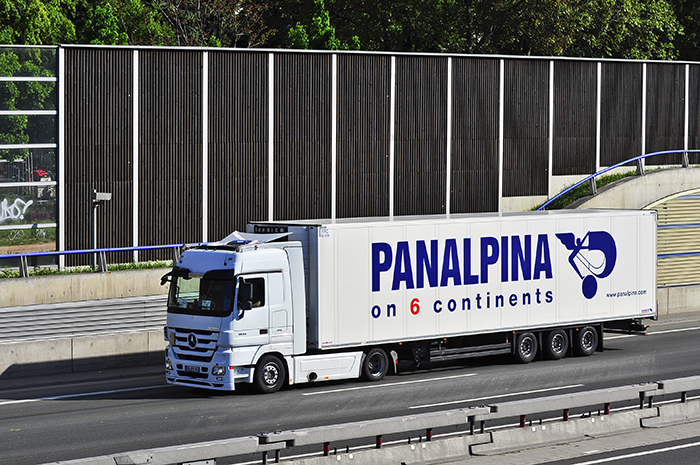 Panalpina president and CEO, Stefan Karlen, in his message to stakeholders, noted the company's commitment towards sustainability and environmental stewardship. His message reads in part, "sustainability is central to our mission. To be sustainable we must be as efficient as possible in our day-to-day operations. We need a culture of safety. And we must work to reduce the impacts of our activities and protect the environment wherever possible. Most importantly, we must be creative and resilient. We must harness the power, energy and ideas of our people to drive our company and industry forward". On the company's sustainability outlook for the coming years, Karlen remarked, "Moving forward, we are committed to achieving our goals. From the Science-Based Targets we have set for our greenhouse gas emissions, to our productivity and financial goals, we aspire to be the best company in our sector" Furthermore on the outlook, Panalpina's global head of quality, environment and safety, Lindsay Zingg, has this to say, "in this report, we announce our commitment to reduce our scope 1 and 2 emissions 20% by 2025 from 2013 levels and our scope 3 GHG emissions 25% by 2030 from a 2017 base-year, was approved by the Science Based Targets initiative. These are tough, ambitious targets. But we can see the progress we have already made in the data and I am confident that we will meet this challenge".
VALUE CREATION AND IMPACTS

At Panalpina, value creation and social impact is central to business operations service delivery. Panalpina delivers value creation and impact along six capitals: Financial Capital, Intellectual Capital, Human Capital, Social Capital, Manufactured Capital and Natural capital. The 2018 sustainability report provides a report of stewardship around these capitals, including steps taken to amplify the positive ones and minimize the negative ones.
Financial Capital is represented by the pool of funds that is available to an organization for use in the production of goods or the provision of services, and funds obtained through financing, such as debt, equity or grants, or generated through operations or investments.
Intellectual Capital includes organizational, knowledge-based intangibles, including intellectual property such as patents, copyrights, software, rights and licenses, and "organizational capital" such as tacit knowledge, systems, procedures and protocols.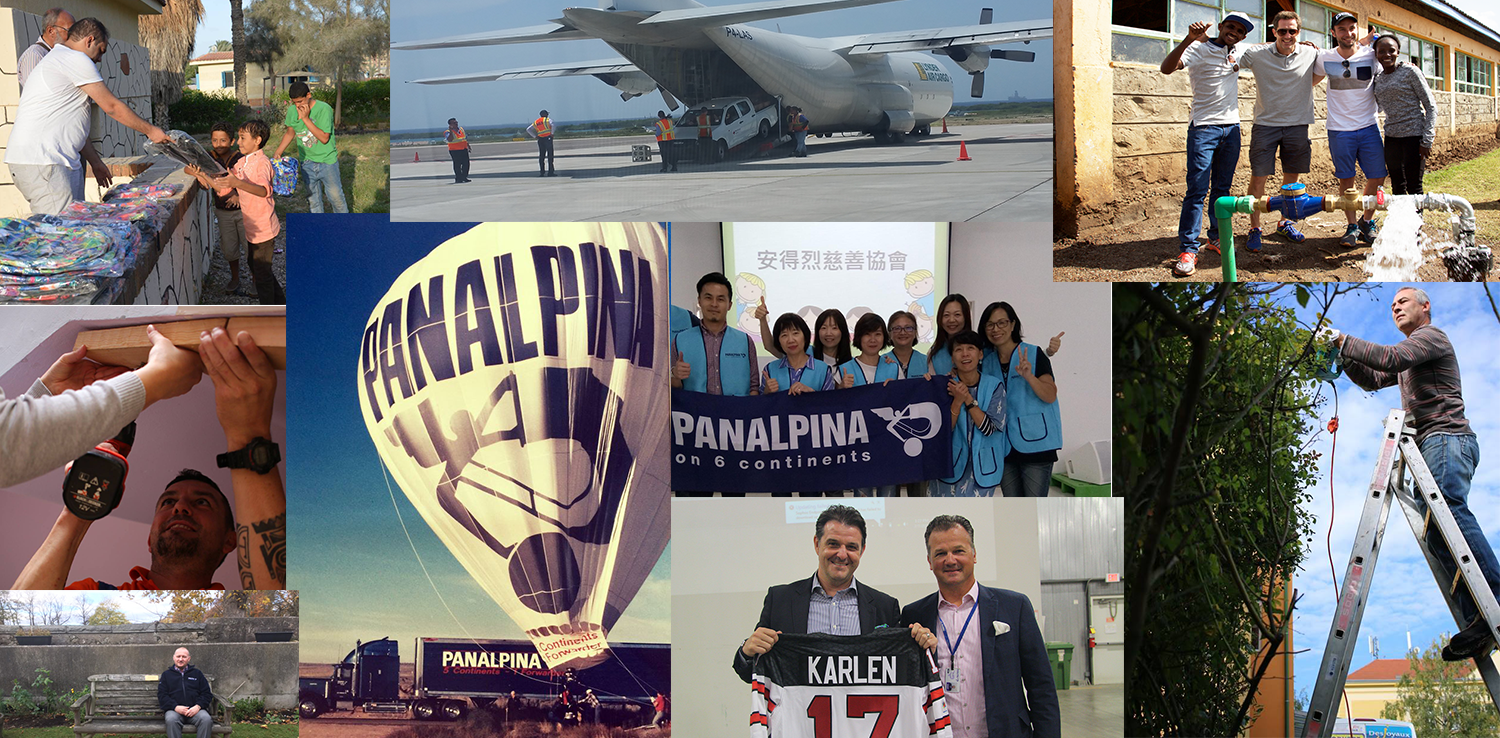 Human Capital comprises People's competencies, capabilities and experience; motivation to innovate; alignment with and support for organization's governance framework; risk management approach; ethical values; ability to understand, develop and implement an organization's strategy; loyalty and motivation for improving processes, goods and services; ability to lead, manage and collaborate. Panalpina CEO believes this particular capital is critical to the company's success: "we have the most talented and capable team in the business. They solve problems and rise to any challenge. When things don't go as planned, they figure it out. We train them well, we keep them safe, and most importantly, we are a company they can be proud to work for. Our people drive our success now, and they will in the future. They are the Panalpina Spirit".
Social Capital represents the institutions and the relationships within and between communities, groups of stakeholders and other networks, and the ability to share information to enhance individual and collective well-being. According to the 2018 sustainability report, social capital helps Panalpina to witness and understand how to contribute to sustainable development in the locations where they operate and around the world.
Manufactured Capital include items that are available to an organization for use in the production of goods or the provision of services, including buildings, equipment and infrastructure.
Natural Capital include renewable and non-renewable resources that provide goods or services that support the prosperity of the organization. As scale of operations increases, the use of natural capital (e.g. fuels and materials) to build manufactured capital (infrastructure and equipment) will also increase.
Strategies developed, efforts made and successes recorded in managing these capitals, ensuring their regeneration and sustainability forms the nexus of Panalpina 2018 sustainability report.
HIGHLIGHTS OF THE REPORT

Supporting Renewable Energy: About $653 million invested in Benban Solar Park in Egypt (the biggest solar power installation in the world) due to open in mid-2019; Spread over 37 km2 (equivalent to 4,000 football pitches) projected to employ 10,000 people.
Women Empowerment: Panalpina Air Freight teams met a tight deadline to send educational materials and tablets from Washington, DC to Windhoek, Namibia for a Women in Science camp at the Namibia University of Science and Technology. The camp provides girls and women the opportunity to develop their skills in STEAM (science, technology, engineering, arts and design, mathematics). Faced with logistical and administrative roadblocks, the teams quickly found solutions and ensured a seamless shipping process for essential equipment.
Relief Services: Panalpina's relief flights at the end of the year have become a tradition whereby the company offers its air charter expertise to UNICEF. Like last year, Panalpina assisted UNICEF by flying relief aid to Africa to help children in South Sudan, where the humanitarian needs after years of conflict remain massive.
SDGs Support: About 430 Global Sustainable Action initiatives undertaken in 60 countries; support 25 charities.
Digital Innovation: In 2018, as part of its digital transformation process, Panalpina launched the Panalpina Digital Hub, which is tasked with exploring disruptive technologies and developing new digital solutions for customers as well as realizing business opportunities for Panalpina.
Collaborations for Innovation: Co-founded with Cardiff University, PARC (Panalpina Research Centre for Logistics and Manufacturing Research). PARC is a joint industry-university initiative that aims to produce world-class research with industry impact in the fields of logistics and manufacturing management. Its research interests include supply chain forecasting, inventory control, transportation science, supply chain modelling, and macro-economic changes affecting global supply chains.
Responsible Supply Cain Management: 164 Good Distribution Practice sub-contractor audits environmental performance standards, and adherence to labour and human rights performance.
Health and Safety: 72% reduction in injuries to staff to-date
Awards and Recognition: CDP (Carbon Disclosure Project) – A rating for carbon response; 2019 EcoVadis gold rating for CSR performance.
Download the full report here: http://bit.ly/2W3iogB
ABOUT PANALPINA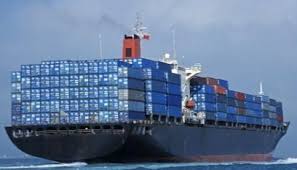 The Panalpina Group is one of the world's leading providers of supply chain solutions. The company combines its core products – Air Freight, Ocean Freight, and Logistics and Manufacturing – to deliver globally integrated, tailor-made end-to-end solutions for 12 core industries. Project Solutions is a specialized service for the energy and capital projects sector. The Panalpina Group operates a global network with some 500 offices in around 70 countries, and it works with partner companies in another 100 countries. Panalpina employs approximately 14,500 people worldwide who deliver a comprehensive service to the highest quality standards – wherever and whenever. Founded in 1935, Panalapina is headquartered in Basel, Switzerland.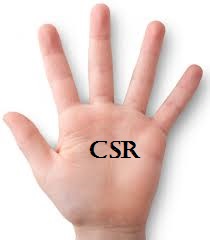 The CSR Arena is a CSR advocacy and sustainability-reporting-analysis champion. We encourage and celebrate effective CSR and positive social impact by responsible corporate citizens; we celebrate international best practices in sustainability reporting across different economic divides. Our goal is to realize the dream of development scholars that, 'corporates, more than governments, would bring about the much needed sustainable development across the globe. We partner with FBOs, NGOs, CBOs, governments and corporates to spread the message of sustainable development and corporate sustainability. Our platforms bear tales of good corporate citizenship – grab the microphone that you may be heard.  Contact: news@thecsrarena.com