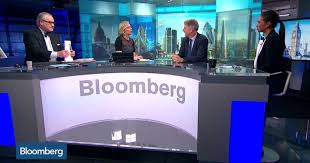 Financial, software, data, and media company, Bloomberg, has released its 2018 Impact report to the stakeholders. The Impact report is Bloomberg's sustainability report, detailing the company's efforts in ensuring sustainability in the society and the global economy at large. The 30-page report is set out in four sections covering Bloomberg's approach to sustainability; Bloomberg's products, operations and people. Bloomberg's 2018 Impact Report provides an overview of the company's efforts to promote sustainable finance and business practices through her products, operations, people and partnerships. The report features content about business, environmental and social issues that have a direct and significant impact on the company, her employees and other strategic partners as well as issues that the company has opportunity to influence.
On Bloomberg's commitment to ensuring sustainable business operations, the founder and CEO, Michael Bloomberg, asserts, "the more we can accelerate investment in projects that both reduce emissions and create jobs, the more progress we can make reducing health and economic risks". Continuing, the founder noted that the company is helping her clients take action by bringing transparency to markets. He also noted that the company presently provides environmental, social and governance (ESG) data for more than 11,500 companies, including tools to analyse the growing green bond market and in-depth research on technologies and opportunities in clean energy.
HIGHLIGHTS OF THE REPORT
3,500 hours of Pro Bono Legal Services
$626,943 disaster relief funds raised
15,199 Trees planted
3,696 potential lives saved through blood donation
906 hours of pro bono coaching for small businesses
20,000 students served
1,554 non-profit partners
17,370 hours spent on environmental stewardship in local communities
2,466 Bikes built for children
1,736 animals cared for
17,789 customers using Bloomberg's ESG data
Over 1,000 BloombergNEF reports on the evolving energy industry
1,900 leaders attending our Sustainable Business Summits
$116 million in avoided operating costs since 2008
33 million kWh of energy saved by increased data centre efficiency
17% of electricity from renewable energy sources
39 LEED-/BREEAM-certified facilities
161,798 hours of volunteer service
6,392 employees engaged with employee resource groups
5 hours of training per employee
APPROACH
Since its founding in 1981, Bloomberg has been guided by the principle that transparent markets empower investors, fuel entrepreneurs and support economic growth. Better data leads to better decisions. Moving forward, the world needs sustainable economic growth, and Bloomberg has evolved her mission to provide clients with the data they need to navigate the changing landscape and successfully transition to a low-carbon economy. This includes decision-useful sustainability data, analytics and news.
PRODUCTS
Bloomberg Professional Services — the Bloomberg Terminal and Bloomberg enterprise data management and integration services — provide real-time data, breaking news, in-depth research, powerful analytics and world-class execution capabilities to help financial professionals make smarter, faster and better-informed decisions. Bloomberg operates five web-based services — BloombergNEF, Bloomberg Government, Bloomberg Law, Bloomberg Tax and Bloomberg Environment — that provide industry-leading news, analysis and data about energy, government, laws and regulation to help subscribers navigate these complex and evolving areas. News & media Bloomberg Editorial & Research draws on the work of 2,700 journalists and analysts across 120 countries. Bloomberg Media, the company's consumer-facing media organization, delivers a suite of content, products and strategic marketing services that connect audiences to ideas and intelligence across every platform — digital, TV, radio, print and live events.
OPERATIONS
Bloomberg's business operates in 4.9 million owned and leased square feet of space in 72 countries, including 2 significant data centres crucial to her operations and her customers, 10 television studios, 12 radio studios and 3 printing facilities. We publish two magazines, Bloomberg Businessweek and Bloomberg Markets, printing and distributing almost 32 million copies globally in 2018. Our employees travel over 200 million miles a year.
PEOPLE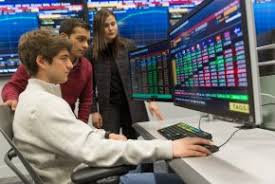 The company's nearly 20,000 employees include engineers, developers, data scientists, product designers, journalists and professionals in corporate roles. Bloomberg's programs encourage all employees to bring their diverse, global experiences to work and seek out different perspectives. The company focuses on education, recruiting diverse talent, delivering business value and leveraging partners and research to drive our mission.
Download the full report here: http://bit.ly/2IeXnck
ABOUT BLOOMBERG
Bloomberg L.P. is a financial, software, data, and media company headquartered in Midtown Manhattan, New York City; founded by Michael Bloomberg in 1981. The company employs about 20,000 employees and grossed a revenue of $15 billion in FY 2018.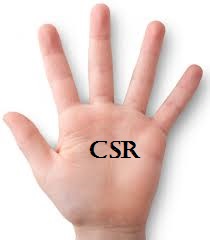 The CSR Arena is a CSR advocacy and sustainability-reporting-analysis champion. We encourage and celebrate effective CSR and positive social impact by responsible corporate citizens; we celebrate international best practices in sustainability reporting across different economic divides. Our goal is to realize the dream of development scholars that, 'corporates, more than governments, would bring about the much needed sustainable development across the globe. We partner with FBOs, NGOs, CBOs, governments and corporates to spread the message of sustainable development and corporate sustainability. Our platforms bear tales of good corporate citizenship – grab the microphone that you may be heard.  Contact: news@thecsrarena.com