In furtherance to her culture of corporate accountability, Allianz group has released it 2018 sustainability report to her stakeholders and the general public. The 110 – page report, set – out in 10 chapters, presents a deep insight into Allianz's efforts in promoting corporate sustainability in its core business of insurance and assets management. The report featured graphs highlighting the most important sustainability trends in Allianz's. Each chapter in the report contains icons related to the U.N. Sustainable Development Goals (SDGs): these icons represent the SDGs where Allianz mostly contributes with its activities; the size of each icon indicates the level of potential impact by Allianz.
With over 92 million customers worldwide, Allianz has grown to be one of the world's largest insurers, investors and assistance providers, creating value for all stakeholders while remaining socially responsible. The 2018 sustainability report provides detailed information about Allianz's application of ESG criteria at all levels of business whilst keeping their sustainability approach up-to-date. The report also tells the story of what the company is doing to promote social inclusion – including Encouraging Future Generations program, which supports children and young people around the world. Example of the inclusion programs include the partnership with the SOS Children's Villages,  in which Allianz employees provide support worldwide through efforts such as the Allianz World Run. The number of kilometres employees run (in the Allianz World Run) determines the size of donation to the Villages. Thus far, Allianz has raised 1.4 million Euro over the last three years, with the participation of up to 10,000 runners in 123 countries.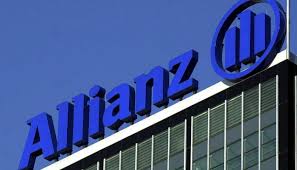 On the culture of deep social impact through effective CSR, Allianz CEO – Oliver Bäte, caps it thus, "our understanding of Corporate Responsibility, and what we're doing to support sustainable development, forms the basis of this report. It includes our consideration of the United Nations Sustainable Development Goals, and offers an overview of our entire commitment to corporate responsibility. After 128 years of a company history filled with changes, transformation has once again taken centre stage in our strategy and demands our attention. It will determine not just how we do business, but how we live up to our corporate responsibility for the environment, climate and society as a whole, all over the world."
SUSTAINABILITY PERFORMANCE HIGHLIGHTS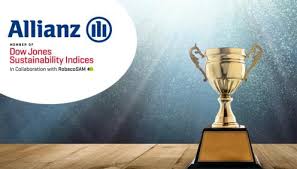 SUSTAINABLE INSURER
470 insurance transactions assessed for ESG risks.
56 billion Euro revenue generated through Sustainable Solutions.
8 million customers in the emerging consumers market.
Continued to train underwriters and relevant employees on ESG screening processes
RESPONSIBLE INVESTOR

4 billion Euro additional sustainable investments, bringing the total to 25.1 billion Euro.
Launched systematic approach for engagement on environment, social and governance with 12 companies.
Tightened restrictions on coal-based business models and introduced a long-term action plan for coal until 2040.
6 billion Euro third party Sustainable and Responsible Investments (SRI) across AllianzGI and PIMCO.
AllianzGI and PIMCO published their first ESG reports.

TRUSTED COMPANY
Net Promoter Score: 74% of Allianz Group business segments scored above market average or in a loyalty leader position in 2018.
Adopted the Allianz Privacy Standard reflecting requirements of the GDPR.
562 suppliers have contracted Allianz Vendor Code of Conduct for 2018.
Acceptance of our Binding Corporate Rules for international data transfers.
Signed up to RE100 committing to 100% renewable energy by 2023.
27% cut in CO₂ emissions per employee since 2010
ATTRACTIVE EMPLOYER
71% score in the Inclusive Meritocracy Index – a key measure of cultural change – up from 68% in 2015.
Launched LinkedIn Learning @ Allianz
38% Allianz core business managers are women
Rolled out newly launched Employee Share Purchase Program to around 80% of Allianz population
COMMITTED CORPORATE CITIZEN
8 million Euro corporate giving (29% up from 20 million Euro in 2017).
Expanded Encouraging Future Generations with the Allianz Social Innovation Fund and Allianz Future Generations Award
Third Allianz World Run raised 300,000 Euro for SOS Children's Villages
Since 2017, our Social Innovation Fund has invested almost
400,000 Euro across 14 countries to support the education, training and employability of children and youths
Download the full report here: http://bit.ly/2VNNDZC
ABOUT ALLIANZ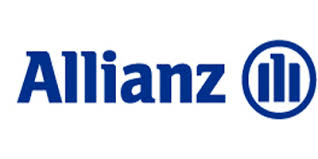 Allianz group is a German multinational financial services company headquartered in Munich, Germany; its core businesses are insurance and asset management. Allianz is the world's third-largest financial services company by revenue. The Allianz group operates in over 70 countries, with over 142,300 employees worldwide.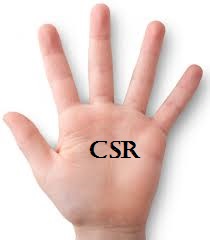 The CSR Arena is a CSR advocacy and sustainability-reporting-analysis champion. We encourage and celebrate effective CSR and positive social impact by responsible corporate citizens; we celebrate international best practices in sustainability reporting across different economic divides. Our goal is to realize the dream of development scholars that, 'corporates, more than governments, would bring about the much needed sustainable development across the globe. We partner with FBOs, NGOs, CBOs, governments and corporates to spread the message of sustainable development and corporate sustainability. Our platforms bear tales of good corporate citizenship – grab the microphone that you may be heard.  Contact: news@thecsrarena.com