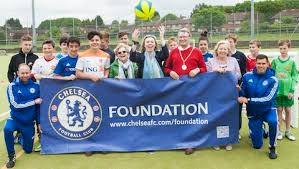 Giving back to society has moved away from the arguments for and against: responsible corporate citizens no longer waits for a preacher, rather they have incorporated community-giveback into their corporate culture. England – based Chelsea football club is counted among the responsible corporate citizens who are committed to the concept of shared prosperity, through Corporate Social Responsibility (CSR). Whilst the club focuses squarely on its core business of competitive soccer in each football season, the football club also spares time to reach out to her communities with positive social impact. For each football season, beside the report of football contests, victories and prospects, there is also for each season a report of how this football club is fulfilling her Corporate Social Responsibility (CSR).
The 2017/2018 CSR report, reveals efforts by the Chelsea FC in corporate charity, developing sports in local communities, community engagement and in providing opportunities for youth development. Chelsea Football Club has one of world sport's most comprehensive community programmes, all delivered by the Chelsea Foundation. As one of the world's leading football social responsibility programmes, the Chelsea Foundation uses the power of football and sport to motivate, educate and inspire. On the foundation's social impact activities, chairman of Chelsea FC and Chelsea foundation, Bruce Buck, has this to say, "Away from the pitch, our programmes are now targeting a wide range of education topics including STEM (science, technology, engineering and maths), literacy and numeracy. We are now also offering a unique entrepreneurial course helping learners to set up their own businesses and then supporting them through our monthly Edge of the Box networking events where they can discuss and learn from successful businesspeople who are passing on their wisdom to a new generation of start-ups".
HIGHLIGHTS OF THE REPORT
220 Soccer Schools
1,151 coaching hours delivered per week
£1.33m from the Community Shield donated to support 140 families affected by the Grenfell Tower fire
£7.55m invested by the Foundation in our communities
400 students enlisted in STEM focused programmes
Over #75,000 raised for British Legion
18,524 children reached through the Foundation's programmes in Asia
2,199 coaches trained through the Foundation's 'Coaching the Coaches' workshops
2,000 young people engaged on Champions of Change programme in Colombia
£22,860 raised for the Past Players' Trust
Supports over 250 charities annually
50 tickets for troops per game
DEVELOPING SPORTS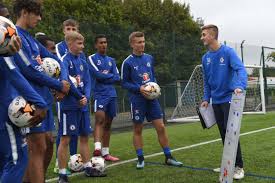 The planning and delivery of fully-inclusive high quality football and multi-sport sessions throughout schools and the wider community formed part of the activities of the Foundation in the 2017/2018 football season. These activities are designed towards inspiring young people to engage in a range of opportunities for self-discovery and personal development. About 129 free coaching hours per week was delivered under this initiative. The Foundation, through the Futsal Player Pathway, with Futsal sessions taking place across all age groups from primary and secondary school children to the Foundation Futsal College Academy programme, is promoting player development for youths; this effort has catalysed the emergence of the Chelsea FC Foundation Futsal Club playing in the FA National Futsal League. About 224 young people featured in Futsal Development sessions for 2017/2018 football season.
COMMUNITY ENGAGEMENT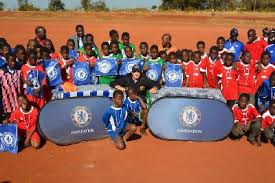 The Chelsea foundation engages with local communities of all ages and provides positive diversionary activities that help to improve community cohesion and social integration. This includes social inclusion programmes, such as Kicks which operate in some of the most deprived areas of the capital with sessions being held in Wandsworth, Westminster, Hammersmith & Fulham and Kensington and Chelsea. For the period under review, 991 young people from deprived neighbourhoods accessed the Kicks project.
Another community initiative championed by the foundation is called. 'Breaking the Cycle'. The program aims at providing a "whole family approach" to support the reduction of intergenerational offending and re-offending behaviour. The project works to upskill and prepare male offenders serving a prison sentence prior to release and support their resettlement back into the community after their release.
DISABILITY SPORT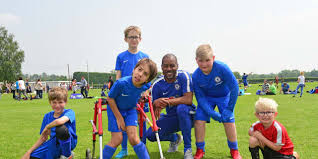 The Foundation's inaugural Disability Showcase was held in 2018 with more than 800 participants involved over the weekend, which took place at Cobham and Stamford Bridge. This incorporated 11 disability football competitions with 80 teams from 30 different clubs taking part and is the largest disability football event in the UK. In furtherance to this effort, the Chelsea FC Foundation currently hosts a range of disability teams as well as provides training for mainstream teachers to incorporate disabled players in their games and lessons; specialist disabled coaching sessions are also provided in Cobham, London, Wiltshire, Sussex and Hampshire.
DEVELOPING FEMALE SPORT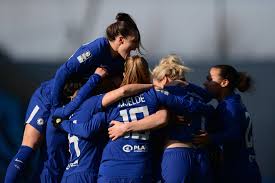 The Foundation is fully committed to inclusion, with women's and girls' football a priority. From adult women's walking football to coaching in schools and colleges, females of all ages and ability are able to take part. New girls' programmes operate in Cobham and London with three female college programmes now established in London, Bexhill and Blenheim. Chelsea's Premier League Women and Girls' programme is thriving with 14 female only sessions delivered for a minimum of 30 weeks and 26 players advancing to Football Development Centres with the Chelsea Foundation. For the period under review, 327 players were engaged on the Premier League Women's and Girls' programme.
EDUCATING THROUGH FOOTBALL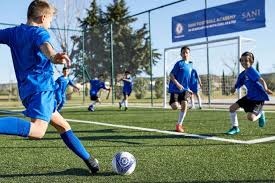 Chelsea Foundation education programmes encourage lifelong learning for people of all ages, with an emphasis on innovative programmes and teaching methods to improve employment prospects, inspire children and teach critical skills for the modern world. Working in partnership with learning providers, schools and businesses, the Foundation uses the power of football and the Chelsea style to excite and motivate more than 80 learners each season aged from seven to 65. The Foundation's employability programmes help job seekers to find work, while also supporting learning in partner schools and colleges within their community, with particular focus on literacy, numeracy, employability, enterprise and technology.
PROMOTING YOUTH ENTREPRENEURSHIP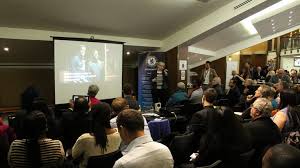 The Edge of the Box Club, which was established in 2015, is the Foundation's entrepreneurial development initiative. The initiative provides innovation workshops to help new businesses, attracting more than 150 start-ups to Stamford Bridge each month. The programme provides opportunities to build networks and it is considered one of the most important early start-up clubs in London and has so much aided unemployed people looking to start their business.
Download the full report here: https://bit.ly/2VxT7rq
ABOUT CHELSEA FC
Chelsea Football Club is a professional football club in Chelsea, London, England, that competes in the Premier League. The club was founded on 10 March 1905. The club has won several accolades including 6 top division titles, 8 FA Cups, 5 League Cups, 4 FA Community Shields, 2 UEFA Cup Winners' Cups, 1 UEFA Champions League, 1 UEFA Europa League, and 1 UEFA Super Cup.
The Chelsea FC Foundation was formed in 2010, the Chelsea Foundation brings together the Football in the Community and the Education department along with the club's other charitable and community activities, including the club's international work and anti-discrimination projects. In addition to outstanding football development programmes, the Chelsea Foundation works on a broad range of initiatives focusing on employment, education, social deprivation, crime reduction, youth offending and much more.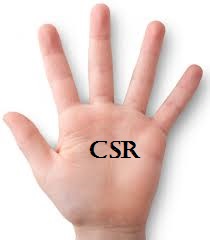 The CSR Arena is a CSR advocacy and sustainability-reporting-analysis champion. We encourage and celebrate effective CSR and positive social impact by responsible corporate citizens; we celebrate international best practices in sustainability reporting across different economic divides. Our goal is to realize the dream of development scholars that, 'corporates, more than governments, would bring about the much needed sustainable development across the globe. We partner with FBOs, NGOs, CBOs, governments and corporates to spread the message of sustainable development and corporate sustainability. Our platforms bear tales of good corporate citizenship – grab the microphone that you may be heard.  Contact: news@thecsrarena.com