The global consciousness about non-financial reporting has forced entities, even in less-regulated climes, to give more attention to non- financial reporting in the interest of stakeholders'. Sustainability reporting has become widespread such that companies today consider it necessary to have a sustainability department, unit or desk, depending on the size of the organization. Even local regulations in less-developed economies now mandate entities of certain status to publish sustainability reports annually. On the other hand, the need to attract foreign equity investors is another strong motivation for non-financial reporting; ESG sessions, as part of investor's due diligence, has opened the eyes of some CEOs on the need to embrace a reporting aspect they had hitherto neglected. As these entities make efforts to cope with the requirements of non-financial reporting, gathering the needed information is a major difficulty encountered. This is because most of the newbie reporters do not have a system that tracks and collates these non-financial information in the form and context required for reporting. After the information is gathered, there is also the challenge of stringing the pieces of information into the right format and structure for reporting. These problems are part of the reasons why some entities are either under-reporting or shying away from sustainability. Whereas there are available technological solutions to address this capacity gap, there is little or no information about the technology solutions, especially in less-developed economies. In this piece, we present some of the available solutions that can help automate an organization's sustainability reporting. Available technology solutions for sustainability reporting include, among others, in no particular order: Enablon; Gensuite; EcoVadis; Sphera; SAP Sustainability; UL EHS Sustainability; 3E Company.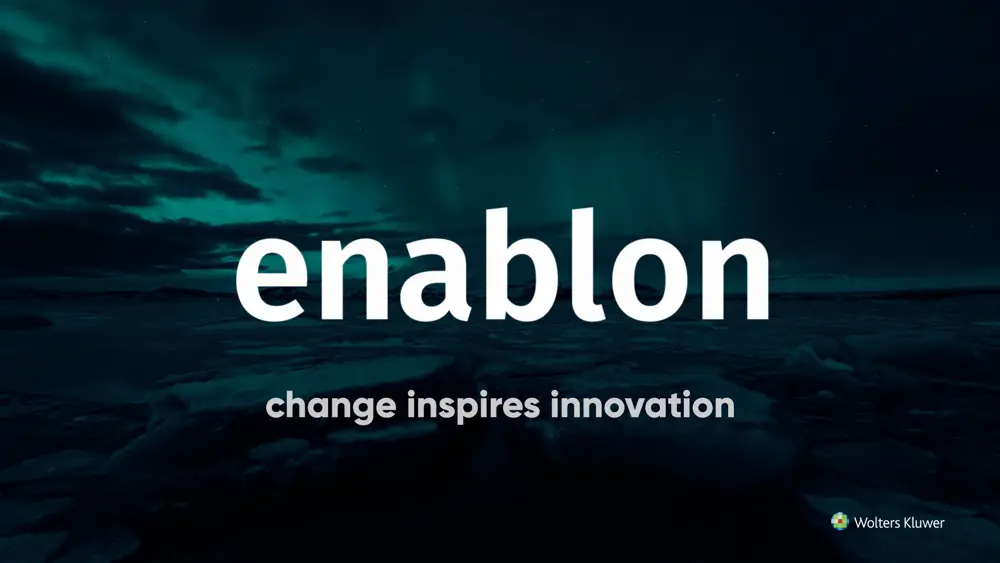 Enablon
The Enablon sustainability management software solution has modules for environmental, health and safety, and corporate social responsibility management. Enablon sustainability management software offers a comprehensive platform for managing environmental, health and safety, and corporate social responsibility (CSR) performance. The software enables companies to collect, manage, and report on sustainability data; it also helps users identify areas for improvement and track progress towards sustainability goals. The Enablon sustainability management software tracks KPIs such as carbon footprint, water usage, waste reduction, and supplier sustainability. Enablon was founded in 2020 by the trio of Dan Vogel, Phil Tesler, and Marc Vogel by later acquired in 2016 by Wolters Kluwer, an ICT company based in the Netherlands.
Gensuite
Gensuite sustainability software is a cloud-based EHS management solution that helps users manage their compliance, risk, and sustainability performance in real time using data analytics. Gensuite is built with such dynamism that allows users customize it to meet their specific needs. Gensuite has modules for compliance management, risk management, incident management, audit management, amongst others: It is also enabled to track regulatory requirements, such as OSHA, EPA, and ISO standards. Gensuite is the product of Gensuite LLC, a private company based in Cincinnati, Ohio, USA.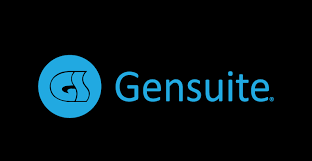 EcoVadis
EcoVadis is a cloud-based software that helps users monitor sustainability performance and conduct sustainability and CSR ratings. EcoVadis provides a rating system that measures a company's sustainability performance across four key areas: environment, labor practices, human rights, and ethics. EcoVadis sustainability ratings are 'based on a methodology that combines a range of data sources, including questionnaires, public data, and independent assessments'. EcoVadis has capabilities that allow companies to assess the sustainability performance of their suppliers and identify areas for improvement. It also has benchmarking tools that enable users compare their sustainability performance with industry peers and identify best practices. EcoVadis is used by companies across different industrial divides including manufacturing, retail, and finance. EcoVadis is recommended for companies that want to manage and improve their sustainability performance.
Sphera
Sphera software is an environmental, health, safety, and sustainability (EHS&S) management solution used by organizations across a range of industries. It helps organizations to manage and optimize their EHS&S programs, reduce risks, improve compliance, and boost their sustainability performance. Sphera is designed to support, risk assessment and management; regulatory compliance; improved sustainability performance. Sphera has tools to track and measure carbon emissions, energy consumption, waste reduction, and other KPIs. Sphera was a private company until 2016 when it was acquired by Genstar Capital. Subsequently, Sphera has made more acquisitions to grow its EHS&S software offerings and global reach.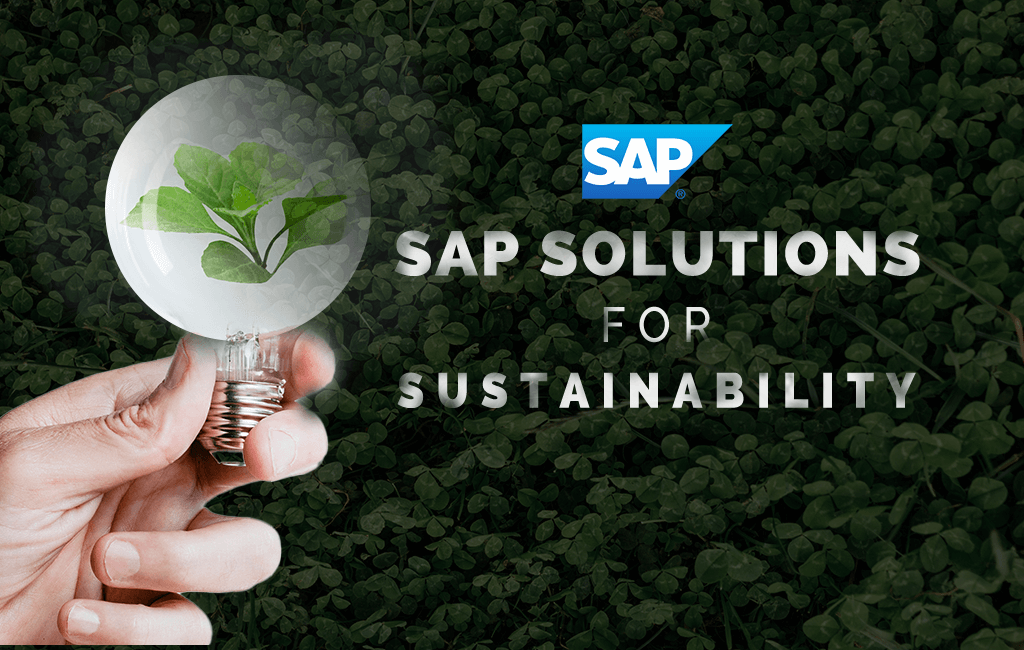 SAP Sustainability
SAP Sustainability is a software solution designed to help organizations manage their EHS risks and compliance requirements. Formerly known as SAP EHS Management, SAP sustainability is part of the SAP suite of enterprise software solutions; it is a comprehensive tool for managing sustainability performance; it is embedded with deliverables such as: risk compliance and management; incident management (spills, accidents, injuries, etc.); sustainability reporting; product safety and stewardship; health and safety management, etc. SAP Sustainability users cut across a range of industries, including chemicals, oil and gas, manufacturing, and consumer goods. SAP Sustainability can be customized to meet needs of individual organizations. SAP Sustainability is owned by SAP SE, a software corporation based in Germany.
UL EHS Sustainability
UL EHS Sustainability is designed to help organizations manage EH&S risks and compliance requirements. UL EHS Sustainability software is designed to support compliance management, risk management, incident management, audit and inspection, sustainability reporting, chemical management (SDSs -Safety Data Sheets and product compliance requirements), etc. UL EHS Sustainability is customizable and is used by companies in manufacturing, healthcare, construction, and energy. This software solution can help organizations reduce costs, enhance reputation and ensure compliance with regulations and standards. UL EHS Sustainability came from the stables of Underwriters Laboratories (UL), a global safety science company.

3E Company
3E Company is an EHS compliance and information management software designed to help organizations cope with complex global EHS regulations and standards. 3E Company is embedded with functionalities that support chemical regulatory compliance including, safety data sheet authoring, global chemical classification and labeling, and chemical import/export compliance. Other functionalities include environmental compliance (air emissions, water discharges, and waste management), occupational health and safety, product compliance (RoHS, WEEE, and REACH compliance) and supply chain compliance (including conflict minerals reporting, responsible sourcing, and supplier risk management). 3E Company software is used by a variety of industries, including chemicals, oil and gas, manufacturing, and healthcare. Verisk Analytics, a US company, acquired 3E Company in 2010 as part of her suite which comprises risk management and compliance products and services.
As advocates of sustainability reporting, we believe that digitalizing sustainability reporting would help increase compliance, promote standardization and eliminate nostalgia. Whereas there are other sustainability management solutions in the market, these have been put to encourage willing organizations to take advantage of the product offerings and digitalize the sustainability reporting system. In the CSR Arena, we always encourage corporate citizens to Learn, Improve and Apply. In subsequent bulletins, we shall undertake a deeper dive to reveal the functionalities of each of these software solutions. Note, when it comes to sustainability reporting, lethargy is not an option, indifference is risky, challenges are not insurmountable; these tech-based solutions have come to ease the burden of reporting and to make non-financial reporting as seamless as financial reporting. Digitalization is the way to go.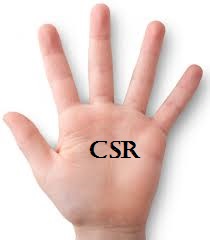 The CSR Arena is a CSR advocacy and sustainability-reporting-analysis champion. We encourage and celebrate effective CSR and positive social impact by responsible corporate citizens; we celebrate international best practices in sustainability reporting across different economic divides. Our goal is to realize the dream of development scholars that, 'corporates, more than governments, would bring about the much needed sustainable development across the globe. We partner with FBOs, NGOs, CBOs, governments and corporates to spread the message of sustainable development and corporate sustainability. Our platforms bear tales of good corporate citizenship – grab the microphone that you may be heard.  Contact: news@thecsrarena.com