FedEx continues in her culture of corporate accountability to all stakeholders with the release of the 2019 global citizenship report. The report, the 11th in the series, covers FedEx corporate social responsibility (CSR) strategies, goals, programs and progress. The report has been prepared in accordance with the Global Reporting Initiative (GRI) Standards Core option, and contains disclosures from the GRI Sustainability Reporting Standards. With operations spanning 6 continents and more than 220 countries and territories, FedEx networks connect people and possibilities, thereby enabling opportunities by drawing on her vast network of more than 5,000 hubs and facilities to deliver more than 15 million shipments each day. In all her operations and service delivery, FedEx continues to add value to society by multiplying growth for her customers and her business, responsibly and resourcefully. The 2019 global citizenship report bears testimonies of how FedEx is striving to multiply social good for her community, multiply potential for her people and multiply efficiencies for the environment.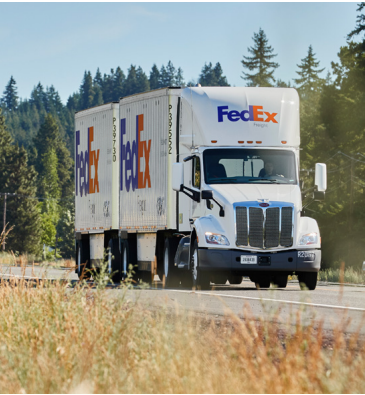 On the progress made so far, the chairman and CEO of FedEx, Frederick W. Smith, remarks, "with our mission to connect people and possibilities, FedEx has created vast global networks that power the world's economy. Everywhere FedEx operates, we put our size, scale, and connections to use for good — multiplying positive outcomes for people, businesses, and the environment. Essentially, the FedEx "multiplier effect" creates more value for society at large".
HIGHLIGHTS OF THE REPORT
Achieved 9% increase in revenue ($65.5 billion FY 2018)
Over 100,000 youth and veterans provided with education, job training and access to employment
$2.7m invested in programs that provide pathways to employment in FY18
$11.4m in tuition assistance provided to employees in FY18
132,656 team members participated in work-life balance programs in FY18
37% decrease in CO2 emissions intensity (on a revenue basis) to-date
2,690,828 metric tons of CO2e emissions avoided from enterprise-wide fuel and energy saving initiatives in FY18
23million gallons of fuel saved in FY 2018 (a 9.3% improvement from previous year)
240,171 metric tons of CO2e emissions avoided, equivalent to  the emissions from 51,428 passenger cars driven for one year
230m kilowatt-hours energy saved in FY18 as a result of lighting retrofits
171,252 metric tons of CO 2e emissions avoided in FY18 as a result of lighting retrofit projects
33million kWh of clean energy generated at 24 facilities in FY18
88% of all paper purchased by FedEx Office during FY18 was FSC certified
FEDEX CSR FOCUS AREAS
FedEx CSR focus areas include: Economy, People and Environment.
ECONOMY – By connecting businesses and communities through a growing portfolio of services and tools, FedEx enables economic growth and makes it easier for customers to access new markets, thereby helping to raise standards of living. And, as one of the world's most admired brands, FedEx strives to serve as a role model in her local communities by providing economic opportunities to small businesses and people in need.
PEOPLE – At FedEx, over 450,000 team members have been empowered, providing them with safe, inclusive workplaces and continued career development opportunities that help them thrive, while making the FedEx experience outstanding. Each FedEx operating company provides programs and resources to best meet the needs of their team members, while maintaining a shared culture, an emphasis on Quality Driven Management and an enduring commitment to the Purple Promise.
ENVIRONMENT – By using their global assets, expertise in efficiency and commitment to innovation, FedEx works to minimize their environmental footprint, find innovative solutions and improve quality of life. Throughout the FedEx organization, the Reduce, Replace, Revolutionize approach permeates the company's sustainability efforts; her Environmental Policy provides a guide to the operating companies in managing their environmental performance.
MANAGING SUPPLY CHAIN RISK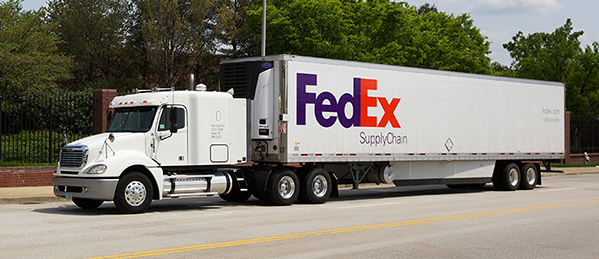 Across her global business, FedEx identifies and manages critical supply chain risks through enterprise-wide policies and procedures in order to reduce her carbon footprint. FedEx works closely with her suppliers to mitigate risks, especially those inherent in extended supply chains. FedEx Services Supplier Relationship Management (SRM) team also leads efforts to improve sustainability in her supply chain through:
Sustainability-related questionnaires
Sustainability-related contract language, which addresses supplier performance in environmental, social, labor, and human rights areas, including child and forced labour
Regular supplier evaluations that drive desired practices and provide feedback
Training, awareness raising and a focus on continuous improvement among SRM team members to institutionalize sustainable supply chain practices
Thus, 78% of potential and current suppliers were screened with sustainability RFx questions during FY18 sourcing events, an increase of 5 percentage points over the previous year.
How the tripartite CSR focus and other approaches and initiatives help to drive FedEx CSR strategies and the attendant successes recorded are captured in details in the 2019 global citizenship report. Download the full report here: http://bit.ly/2vR5PpT
ABOUT FEDEX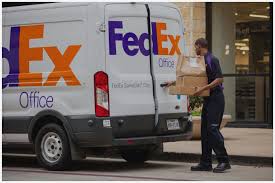 FedEx Corporation is an American multinational courier delivery services company headquartered in Memphis, Tennessee. The FedEx Corporation delivers diverse portfolio of transportation, e-commerce and business solutions to millions of customers in more than 220 countries and territories, turning global challenges into opportunities, working with over 450,000 staff. FedEx has other subsidiaries including: TNT Express, FedEx Office, FedEx Ground, etc. FedEx was founded in 1971 by Fredrick W. Smith.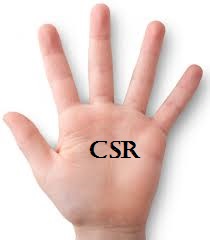 The CSR Arena is a CSR advocacy and sustainability-reporting-analysis champion. We encourage and celebrate effective CSR and positive social impact by responsible corporate citizens; we celebrate international best practices in sustainability reporting across different economic divides. Our goal is to realize the dream of development scholars that, 'corporates, more than governments, would bring about the much needed sustainable development across the globe. We partner with FBOs, NGOs, CBOs, governments and corporates to spread the message of sustainable development and corporate sustainability. Our platforms bear tales of good corporate citizenship – grab the microphone that you may be heard.  Contact: news@thecsrarena.com