Nigeria is soon to join the league of nations that have ban the use of plastic bags. Members of the Federal House of Representatives on Tuesday (22/5/19) passed the Plastic Bags (Prohibition) Bill, 2018, which seeks to address the environmental menace of plastic pollution, relieve pressure on landfills and protect the environment. The bill enacted by the National Assembly requires retailers to offer a paper bag to the customer at a point of sale, rather than polythene; a retailer who fails in this regard is guilty of an offence.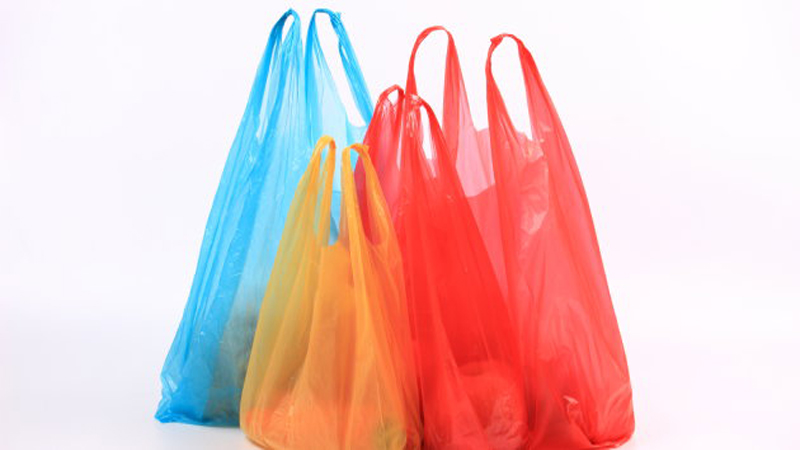 The bill read in part, " to among other things, prohibit the use, manufacture and importation of all plastic bags used for commercial and household packaging in order to address its harmful impacts to Oceans, Rivers, Lakes, Forests, Environment, Wildlife as well as human beings and also to relieve the pressure on landfills and waste management". The bill provides further clarification as given below:
A retailer who provides customer with the plastic bag at a point of sale is guilty of an offence
A person who manufactures plastic bag for purpose of selling is guilty of an offence
A person who imports plastic bag whether as a carryout bag or for sale is guilty of an offence
The bill proposes a penalty of a fine of not more than N500,000 (five hundred thousand naira) or a prison term not exceeding three years, or both – for individual offenders.  As provided in clause 1 of the bill, any company convicted of an offence under the act shall be liable to a fine of not mpre than N5,000,000 (five million naira). When signed into law, the bill will put Nigeria in the league of environmentally-conscious countries who have taken steps to ban the use of plastic bags. Kenya in August 2017 announced a ban on the use of plastic bags with a fine of up to $38,000 or 4 years' imprisonment on defaulters. Other African countries who had earlier outlawed the use of plastic bags include: Eritrea, Rwanda, Mauritania, Morocco, among others; these are among over 40 countries globally, who have taken similar actions to end the spate of plastic pollution.
IMPLICATIONS FOR SUPERMARKETS AND EATERIES
There cannot be a better time for Nigerian retailers to action than now. With a bulging and ever – deepening and widening retail industry, millions of plastic (polythene) bags move from retailers to shoppers, then to the environment on a daily basis. The polythene-studded soil, blocked drains, littered beaches and filthy streets bear testimony of the extent of plastic pollution occasioned by the commercial use of plastic bags.
Paper bags, rather than plastic bags, are the better and more sustainable options. The message is for retailers to begin to seek sustainable packaging for delivering merchandise to shoppers. Whilst Nigerian retail outlets are fast-adopting trending technologies, putting up state – of – the – art outlets, it is equally important that they imbibe sustainable retail practices that promote environmental stewardship. Besides, potential liabilities now exist for those who would choose to ignore the sustainable path. The message is to supermarkets as it is to restaurants; there is need to begin to search for suppliers of the paper bags – even the manufacturers of the plastic bags may be no more.
OUTLOOK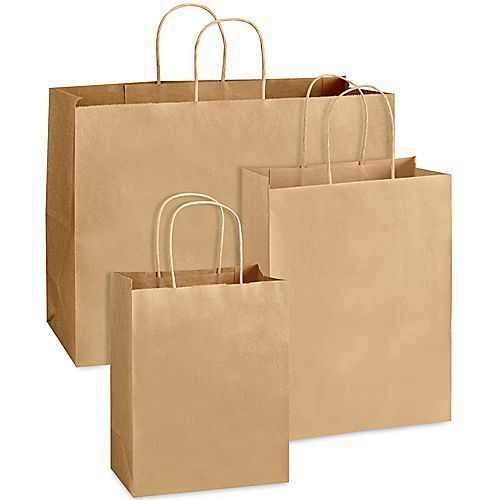 Manufacturers who ignore the warning which the proposed bill brings would wake up in an ash-cold factory with no activity and no patronage, rather fines and sanctions. It is time for research and innovation, retooling and retrofitting. Use of paper bags synthesizes the use of leaves in the traditional African society. It is time to replace LDPE stock in the warehouse with Pulp. The future of the packaging industry in Nigeria belongs to manufacturers who would make the switch early enough – from plastic to paper bags.
Retailers of the future are those who would not only care about turnover, costs savings and profit, but those who would also care about environmental sustainability; those who care about what happens to the package after the contents are taken away. In other climes, Burgers, Sausages and fruits are dispensed in paper bags which are bio – degradable; retailers and food vendors in Nigeria would have no choice but to do same.
How this bill becomes law soonest is a measure of how much premium the government places on environmental sustainability. It would be a measure of the level of goal congruence between the executive and legislator; it would also represent the will of policy makers to entrench global best practices in the Nigerian business environment.
Most importantly, the time for manufacturers and retailers to get to work is now. The adoption of paper bags can become a competitive advantage which retailers can leverage to attract investment, patronage and good corporate image.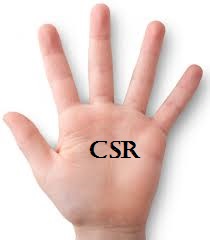 The CSR Arena is a CSR advocacy and sustainability-reporting-analysis champion. We encourage and celebrate effective CSR and positive social impact by responsible corporate citizens; we celebrate international best practices in sustainability reporting across different economic divides. Our goal is to realize the dream of development scholars that, 'corporates, more than governments, would bring about the much needed sustainable development across the globe. We partner with FBOs, NGOs, CBOs, governments and corporates to spread the message of sustainable development and corporate sustainability. Our platforms bear tales of good corporate citizenship – grab the microphone that you may be heard.  Contact: news@thecsrarena.com