Responsibly driving Nigeria's energy transition the theme of Seplat's 2022 sustainability report. The report which was prepared in line with GRI 11 – Oil & Gas Sector Standard 2021 details Seplat's ESG performance across all her operated assets for the reporting period January1to December 31, 2022. The 113 – page report features an independent assurance by LRQA. Seplat Energy is Nigeria's foremost indigenous energy company, leading Nigeria's energy transition towards cleaner, more reliable energy that is accessible to all. In the words of the chairman, Basil Omiyi, "we have revised our investment strategy into three pillars of upstream, midstream gas and new energy. Seplat Energy is committed to reducing its carbon footprint and transitioning to cleaner, sustainable forms of energy to prevent the negative effects of climate change and advance our energy transition agenda. Our purpose is to deliver sustainable energy solutions and responsibly meet Nigeria's energy requirements. It marks one year since our rebrand to Seplat Energy Plc – a change made to better reflect our evolving business that is poised to play a meaningful role in Nigeria's energy transition –and we have made good progress against our stated strategy". True to the words of the Chairman, Seplat has made much progress on the part of sustainability and sustainable business operations. The 2022 sustainability report details the progress made and strategies moving forward. Delivering economic value to stakeholders, creating positive social impact in the society and responsibly protecting the environment is the gospel of the 2022 sustainability report.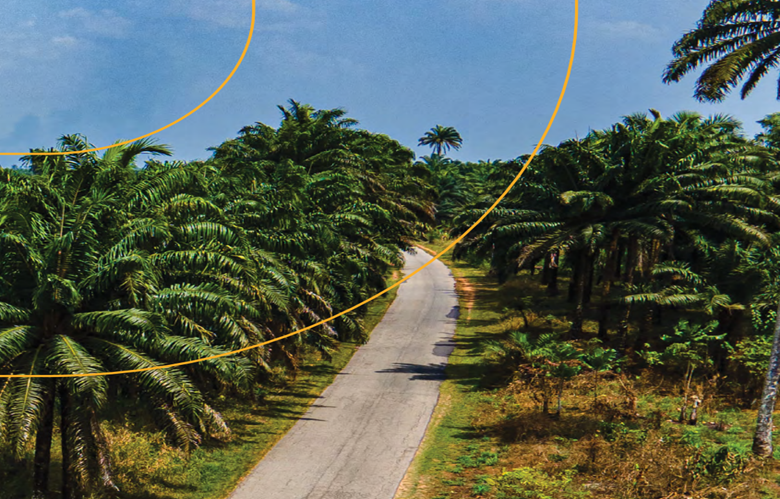 Environmental Sustainability
"As a responsible energy company, we recognize our duty to minimize the impact of our operations on the environment. We aim to create sustainable energy solutions to provide access and meet increasing energy demands, while addressing the critical challenge of climate change for society and our business". As part of regulatory compliance, Environmental compliance monitoring (ECM) is done by an external independent party on a weekly basis. They carry out analyses including water and air sample testing, and then provide the company with a report that is reviewed by the HSE team and shared with Seplat leadership on a weekly basis for review. Data from these weekly reports is aggregated and sent to the regulator (NUPRC) on a quarterly basis. The company achieved 11% reduction in GHG emissions in 2022 as a direct result of initiatives. It is expected that the emissions intensity would lower in 2023 with the introduction of the Sapele Accelerated AG compressor station which has capacity to process about 40 million cubic feet of gas per day. Other footprints include capturing flared gas for reuse; began gas compressor installation; acquired LDAR technology to track fugitive emissions. The company also achieved ISO 55001 certification for her Western Assets, becoming the first Energy Company in Africa to do so; Seplat has also commenced audit process for the ISO 55001 for the Eastern Assets.
Social Sustainability
"We contribute to the social and economic development of Nigeria and aim to create shared value through strong partnerships and meaningful stakeholder engagement". Details of shared values created in the period under review, together with partnerships and stakeholder engagements are replete in the 2022 sustainability report. In 2022, First Aid Training was provided to over 200 employees and contractors; Emergency Response Readiness Training was delivered to 120 employees to introduce the Incident Command Structure; 70 individuals, including members of the Senior Leadership Team and Investigation Team, were trained on incident investigation processes; and senior leaders also received Crisis Management Training. At Seplat, people are central to the continued success of the business. With a workforce of over 500 employees, having a reliable and effective structure for people management is crucial. To ensure steady supply of manpower that continuously meets her needs, the company launched the Seplat Graduate Trainee Programme in 2012 which runs every two to three years. Since inception, a total of 75 trainees have been recruited into the scheme. In addition, Seplat introduced non-monetary benefits to improve staff retention. For example, in 2022, the company extended her maternity leave period from 12 weeks to 16 weeks, while the paternity leave was extended from three days to two weeks.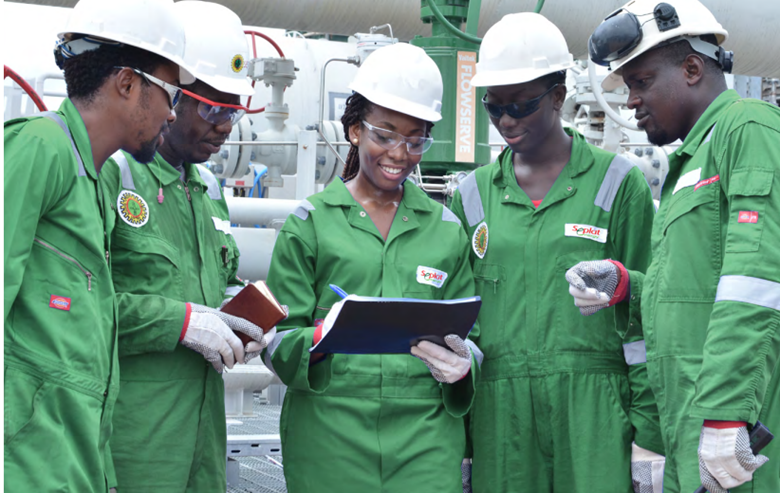 As part of her sustainable development strategy, Seplat remains committed to promoting gender equality. This commitment birthed the Seplat Women's Awesome Network (SWAN), with the appointment of Seplat's Director Legal/Company Secretary as the Gender Diversity Champion and the appointment of the Board Chairman as the Board Gender Diversity Champion. In its first year of existence, SWAN has become the vehicle for driving Seplat and its stakeholders to design, implement and develop programs to mainstream gender equality and diversity in the company and the energy sector value chain. Towards promoting inclusivity and shared prosperity, the number of community vendors awarded contracts by Seplat increased from 146 in 2021 to 257 in 2022, translating to a 77% increase. Similarly, 46% of Seplat's procurement budget for 2022 was spent on locally produced products, representing an increase of 16% from the 2021 performance. To make his possible, in 2022, a Contractor Empowerment Programme with 200 vendors held, followed by a virtual training session with another 1135 vendors on Seplat's automated invoice process and new vendor registration process making a total of 1335. This represents a 184% increase from 470 vendors trained in 2021. To further strengthen her commitment towards local contractors, Seplat has a Community Vendor Contracting and Procurement Policy which both reserves specific jobs exclusively for community vendors and awards contracts to them if their bid is within 10% of the winning non-community bid. In 2022, a total of 271 beneficiaries received training under the Seplat Teachers Empowerment Programme (STEP). The Programme, which aims at building competencies of secondary school teachers to teach STEM education, ensures the availability of qualified teachers to significantly impact the academic performance of students, particularly in science subjects. In 2022, the company awarded scholarships to 378 undergraduate students in universities across the country and 1409 primary and post primary school pupils and students in her host communities. In addition, 221 youths benefitted from Seplat's Skills Acquisition Programme designed for youths of her host communities to gain economic independence. Other social impact projects for host communities received an investment of $10.8m in 2022.
Governance
"Aligning sustainability with consistently robust stakeholder returns requires the application of high standards of governance and accountability". Seplat's operations run on a robust structure of good corporate governance, aligning with international best practices including: UNGC, CAMA, Nigerian and UK Corporate Governance Codes, the FCA, Market Abuse Regulations, Anti-Fraud regulations, Listing Regulations, national environmental legislation and standards. The company also has internal guidelines supporting good corporate governance: Code of Business Conduct, ABC Policy, Sustainable Procurement Policy, Sustainability & ESG Policy, Anti-Bribery & Corruption Policy, Anti-Fraud Policy, Whistle Blowing Policy. The Board's leadership on ESG and Sustainability related matters is exercised primarily via three Board Committees: the Sustainability Committee (SusCo), the Risk Management and HSSE Committee (Risk & HSSE), and the Energy Transition Committee (EntraCo). These Committees provide updates to the main Board at least once a quarter and engage closely with the Senior Leadership Team (SLT) to ensure an integrated approach to achieving corporate goals and objectives sustainably.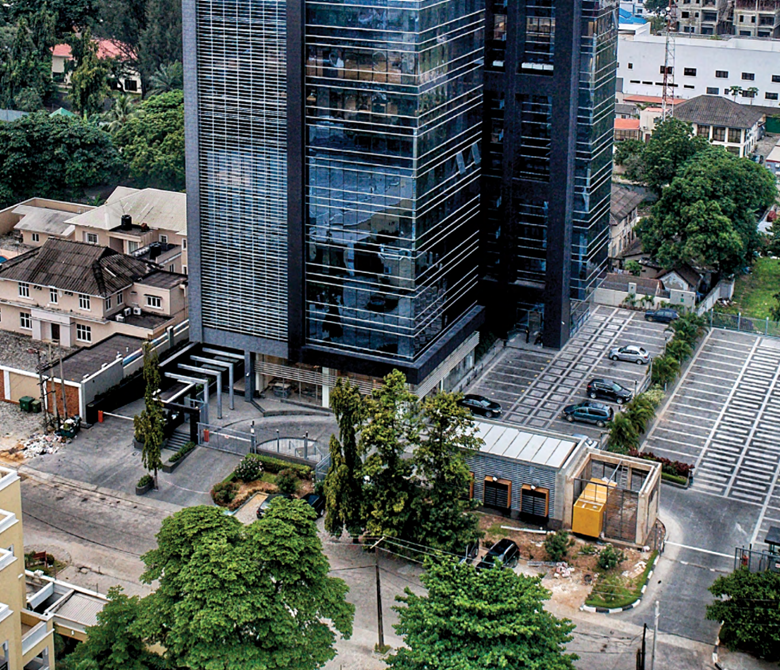 Delivering on the corporate mission of leading Nigeria's energy transition with accessible, affordable and reliable energy that drives social and economic prosperity, the key figures for 2022 bares the testimony. With $952m earned in revenue, 7 oil and gas blocks operated in the Niger Delta, 24,735 bopd oil produced and 19,369 boepd gas produced in 2022. In terms of power generation, about 25% to 30% of Nigeria's electricity grid in 2022 was powered by Seplat's gas. Download the full report here: https://bit.ly/3OK4lHu.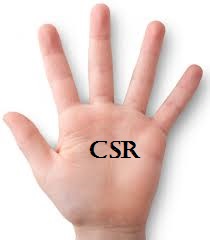 The CSR Arena is a CSR advocacy and sustainability-reporting-analysis champion. We encourage and celebrate effective CSR and positive social impact by responsible corporate citizens; we celebrate international best practices in sustainability reporting across different economic divides. Our goal is to realize the dream of development scholars that, 'corporates, more than governments, would bring about the much needed sustainable development across the globe. We partner with FBOs, NGOs, CBOs, governments and corporates to spread the message of sustainable development and corporate sustainability. Our platforms bear tales of good corporate citizenship – grab the microphone that you may be heard.  Contact: news@thecsrarena.com