New York – based global fashion giant, Ralph Lauren, has released its latest global citizenship and sustainability report to stakeholders. In 2019, the company launched a renewed citizenship and sustainability strategy entitled, "Design the Change". The strategy is built on Ralph Lauren's   values and purpose that have defined fashion maker's business for more than half a century. Quoting the company's official statement on the strategy, "it is based on our belief that, together with our industry, we can deliver the change required to create a positive impact in society and a more sustainable future". The 2020 Global Citizenship and Sustainability Report proves insight on how the company has fared in actualizing this strategy. For the founder, chairman and chief creative officer himself , Ralph Lauren, "We are proud of the progress we have made since the launch of our Design the Change strategy last year and will continue to deepen our work, building on our strategies with clear targets and credible partnerships to effect meaningful change in our business and the wider world."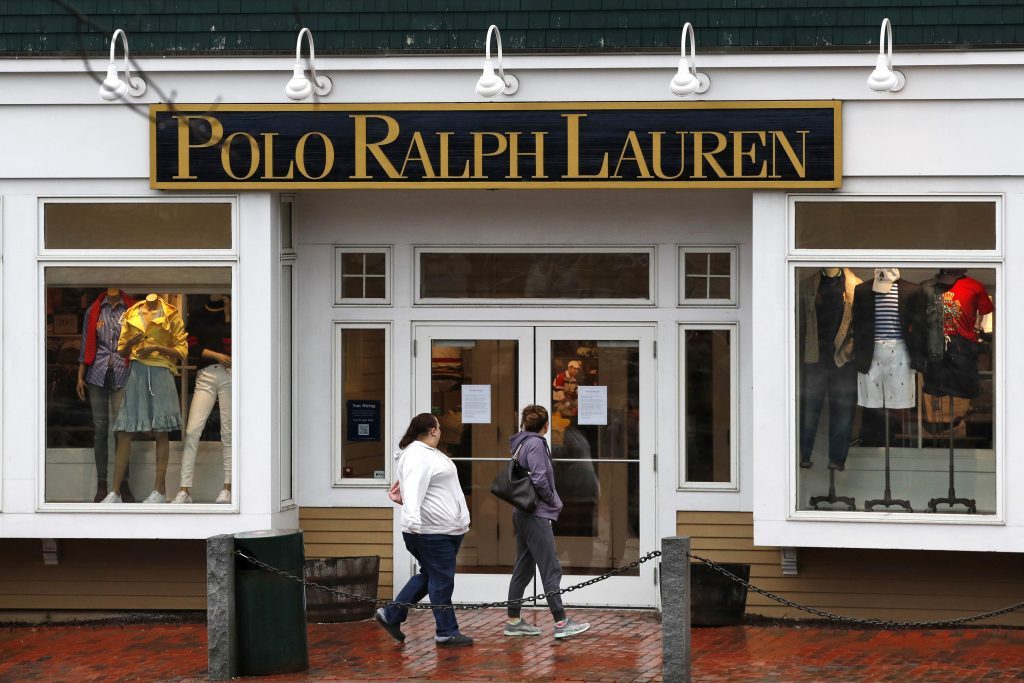 For more than 50 years, Ralph Lauren has inspired the dream of a better life through authenticity and timeless style, this defines the company's approach to citizenship and sustainability. This core purpose informs every day's operation at Ralph Lauren and extends across her entire business. It is inextricably linked to how the company creates a better future for our herself, her people, the community and the world. As part of the strategy to design change, Ralph Lauren continues to:
Create Timeless Style: One of Ralph Lauren's greatest commitments to sustainability is designing products worn and loved and made to last. This entails being committed to responsible sourcing and using state-of-the-art materials to create products more sustainably, without compromising the quality for which the brand is known.
Protect the Environment: Ralph Lauren is using partnerships and technology to reduce the environmental impact of her operations and supply chain across energy, emissions, water and waste. The company believes collaboration is key to finding solutions; this explains her collaborations with leading groups and her support for non-profits dedicated to mitigating the environmental impacts of business.
Champion Better Lives: Ralph Lauren continues to positively affect the lives of those touched by our business, including people in our communities, workforce and supply chain.
Performance Highlights
In FY2020, the company successfully repurposed more than 20 million recycled bottles
Achieved science-based greenhouse gas reduction targets across all operations and supply chain in 2020
Increased volunteer hours by 25 percent
Achieve gender parity with equal representation in leadership positions at the VP level and above
Over $7million in donations and charity
COVID -19 Philanthropy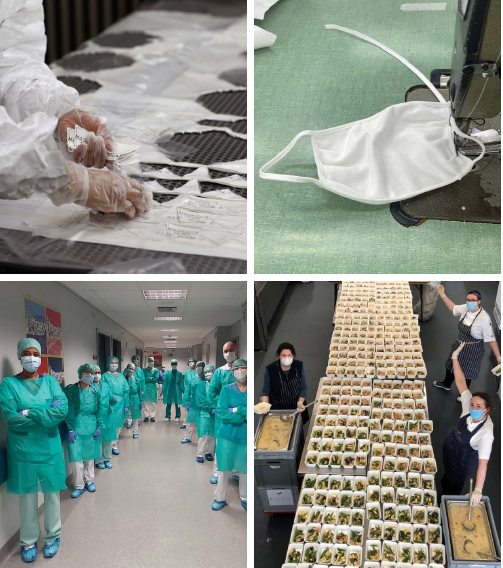 To support COVID-19 relief efforts, the Foundation donated $10 million in aid to employees, partners and communities by:
Providing financial grants through the Emergency Assistance Foundation for Ralph Lauren employees facing special circumstances like medical, eldercare or childcare needs.
Contributing to the World Health Organization COVID-19 Solidarity Response Fund, a global effort supporting countries to prevent, detect and respond to the pandemic.
Supporting her long-standing network of international cancer institutions that care for people with cancer who were especially vulnerable during this time.
Committing an inaugural gift to the Council of Fashion Designers of America (CFDA) and Vogue Fashion Fund to support the American fashion community affected by the pandemic.
Partnering with the CFDA Foundation and U.S. manufacturers to donate 250,000 masks and 25,000 isolation gowns for healthcare and frontline workers.
Additionally, Ralph Lauren committed around 1.5 million units of clothing, 25,000 meals and other critical supplies including face masks and hand sanitizer to frontline workers and nonprofit organizations around the world.
Outlook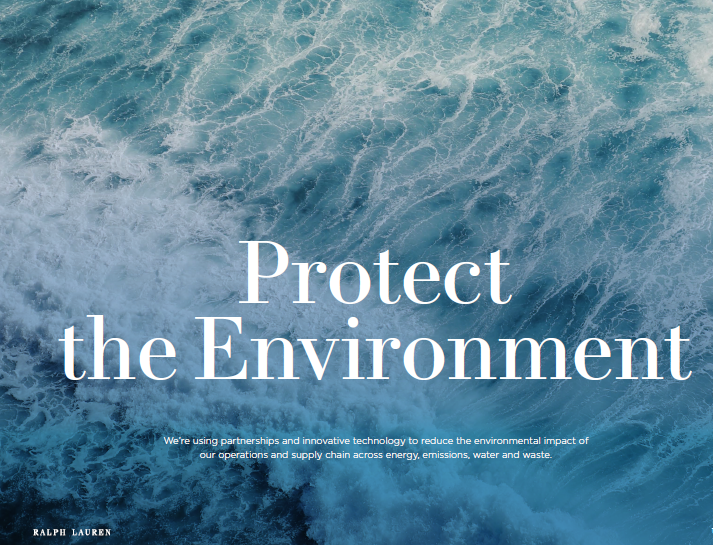 As provided in the 2020 report, in the succeeding periods, Ralph Lauren seeks to continue in an upward trajectory in line with her corporate sustainability strategy to design the change much need to make lives better. To this end, the company is determined to:
Ensure design, production and merchant teams will receive annual training on sustainable, circular, inclusive and culturally aware design by 2020
Achieve 100 percent sustainably sourced key materials by 2025
Achieve 100 percent certified or traceable animal-derived materials—as covered in her animal welfare policy—by 2025
Eliminate the use of hazardous chemicals in her supply chain by 2025
Power the company's owned and operated offices, distribution centers and stores with 100 percent renewable electricity by 2025
Achieve zero waste to landfill across all distribution centers by 2023
Achieve 100 percent of all packaging material recyclable, reusable or sustainably sourced by 2025
Achieve at least a 20 percent reduction in total water use across all operations and value chain by 2025
Increase female representation in factory management by 25 percent by 2025
Make empowerment and life-skills programs available to 250,000 workers across all supply chain by 2030
Roll out a Wage Management Strategy to all strategic and key suppliers to address fair and timely compensation for factory workers by 2023
Download the full report here: https://rlauren.co/31bUWjk
About Ralph Lauren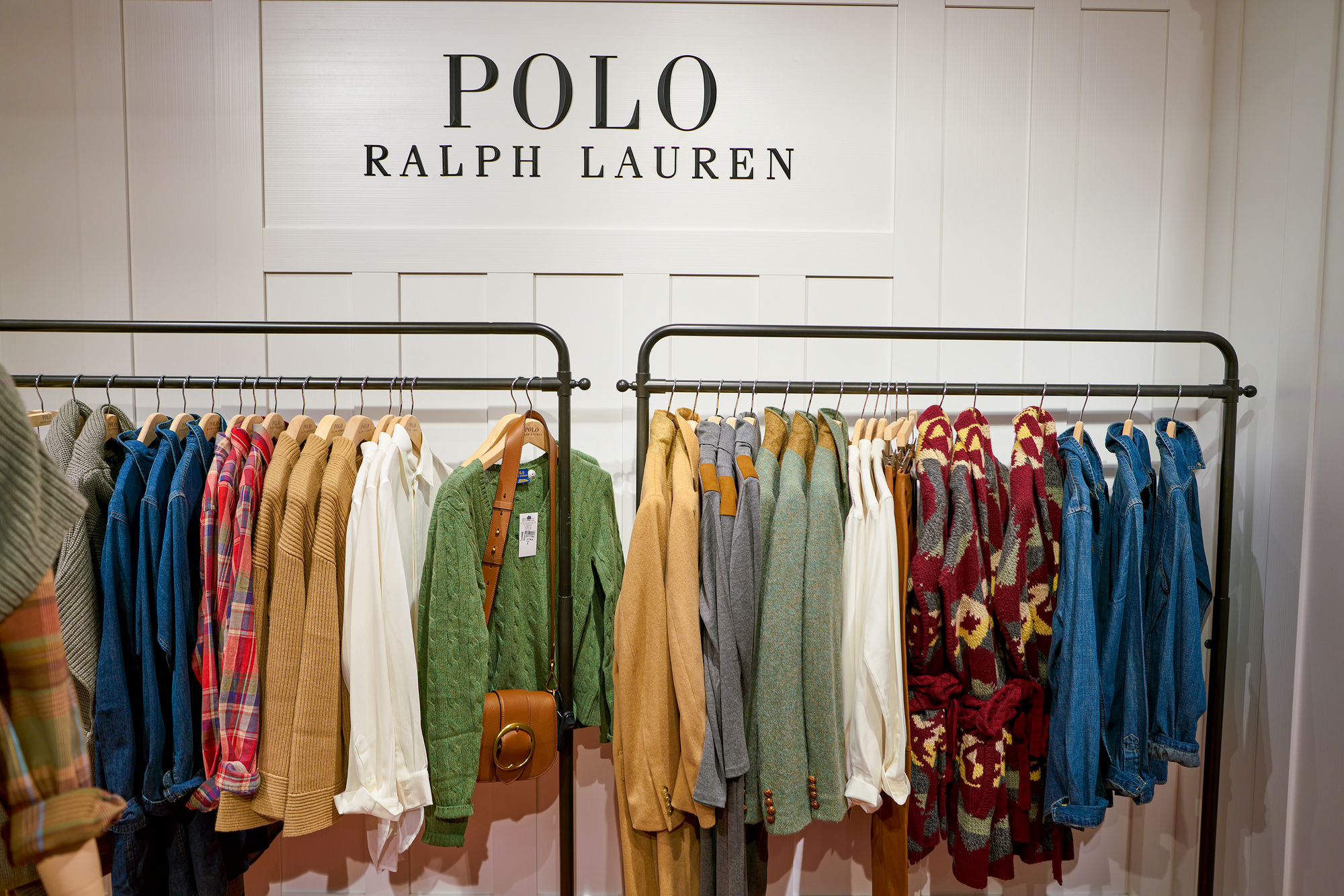 Ralph Lauren Corporation is an American fashion company producing products ranging from apparel, home, accessories, and fragrances. The company was founded in 1967 by Ace designer, Ralph Lauren. Headquartered in New York, the company operates 519 active factories in 40 countries and employs about 24,900 staff globally. The company which started in 1967 by selling creatively designed neckties has transformed into an upscale lifestyle company and fashion selling fashionable clothes for men and women, as well as accessories, footwear, fragrances, home (bedding, towels) and house wares.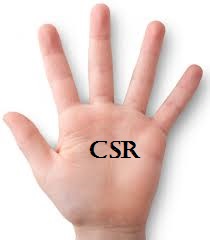 The CSR Arena is a CSR advocacy and sustainability-reporting-analysis champion. We encourage and celebrate effective CSR and positive social impact by responsible corporate citizens; we celebrate international best practices in sustainability reporting across different economic divides. Our goal is to realize the dream of development scholars that, 'corporates, more than governments, would bring about the much needed sustainable development across the globe. We partner with FBOs, NGOs, CBOs, governments and corporates to spread the message of sustainable development and corporate sustainability. Our platforms bear tales of good corporate citizenship – grab the microphone that you may be heard.  Contact: news@thecsrarena.com