The Abdul Samad Rabiu Initiative, also known as ASR Africa, has presented an award of N1Billion infrastructure grant to the University of Benin, Edo State, to boost infrastructural development in the institution. In his remarks during the presentation, ASR Africa Managing Director – Ubon Udoh, noted that the initiative is part of the ASR Africa initiative efforts to boost education infrastructure and quality of education in Nigeria's institutions of higher learning. He maintained that University of Benin was selected for the ASR Africa Tertiary Education Grant using a variety of metrics including ranking, student population and gender inclusion, amongst other criteria. Responding, the Vice Chancellor, University of Benin, Prof. Lilian Salami thanked ASR Africa and its chairman, Abdul Samad Rabiu, for the grant and noted that it will enable UNIBEN meet pressing infrastructure development needs which will positively impact the quality of education delivery at the university.  The award to university of Benin is the fifth in the series from the N1Billion tertiary education infrastructure grant scheme. Earlier beneficiaries of the scheme include Ahmadu Bello University (ABU) Zaria, University of Ibadan (UI), University of Ilorin (UNIILORIN) and University of Maiduguri (UNIMAID).  The initiative is part of the N6Billion infrastructure grant of N1billion each earmarked for six Nigerian universities across Nigeria's six geopolitical zones. The universities in the first cohort (for the N6 Billion) as announced by ASR Africa, include Ahmadu Bello University (ABU) Zaria, University of Ibadan (UI), University of Nigeria Nsukka (UNN), University of Ilorin (UNIILORIN) and University of Maiduguri (UNIMAID).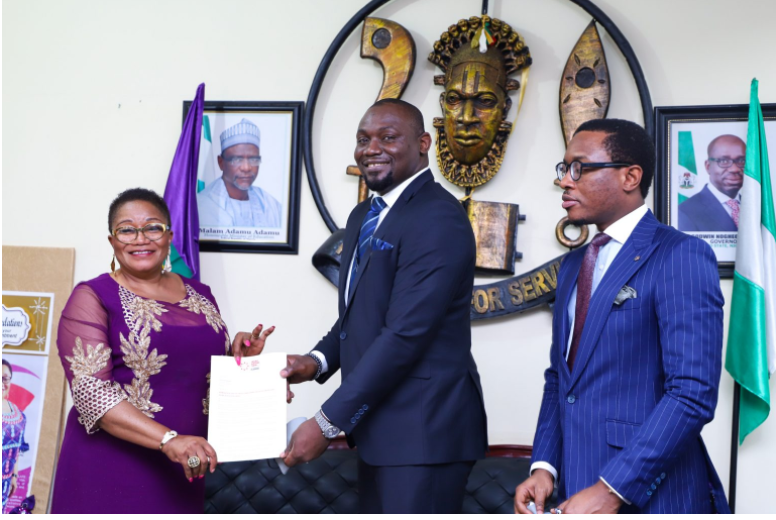 ASR Africa. at its launch about 4 months ago, announced a $100million Africa Fund for Social Development intervention in Africa. The initiative is part of the philanthropic gesture of the Chairman/Founder of the BUA group, Abdul Samad Rabiu. Under the Africa Fund for Social Development, ASR Africa intends to commit $100 million annually in driving sustainability development across Africa. According to a statement by the ASR Africa Initiative, $50 million would be dedicated to Nigeria yearly while $50 million would go to the rest of Africa. This large-scale philanthropy was borne out of the Alh. Rabiu's commitment to social entrepreneurship and shared prosperity which can be captured in his personal comments, "They say life begins at 50: what they never told you is that a pandemic can change your life at 60." In that year 2020, when I turned 60, at least two million others turned into memories, taken by this deadly virus. I watched millions become numbers in a global death toll, and ancestors in the world beyond. The same pandemic that forced us humans to slow down, now forces our humanness to square up". ASR had also in June 2021, as part of this initiative, awarded $3 million education infrastructure support grant to the Ghanaian government through its Ministry of Education.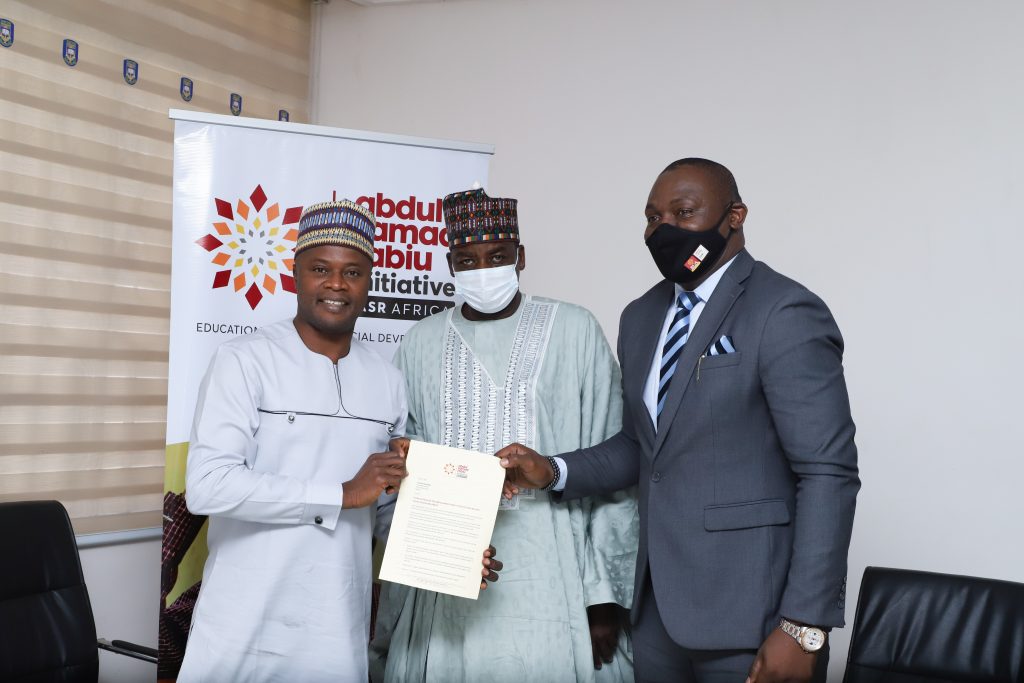 Other interventions under the $100 fund include tertiary healthcare infrastructure, which has already received massive boost.  Earlier this July, ASR Africa announced a grant of N2.5Billion construction of the largest Oncology and Diagnostic Centre in West Africa, to be built in Ilorin, Kwara State. The ASR Africa Oncology and Diagnosis Centre is designed as a stand-alone facility dedicated to Oncology diagnosis, research and treatment. When completed, the facility would go a long way in bridging the gap in cancer research, diagnosis and treatment in West Africa. This largesse followed a N5 Billion support for the construction of Akwa Ibom State University teaching hospital, in Uyo announced in May 2021. Some other states have also benefited from the donation of fully equipped Ambulances to support efficient healthcare delivery.  These projects are captured under the Tertiary Health Infrastructure segment of $100 Africa-focused social development fund. The ASR Africa funds focus on three major themes, namely, Education, Healthcare and Social Development.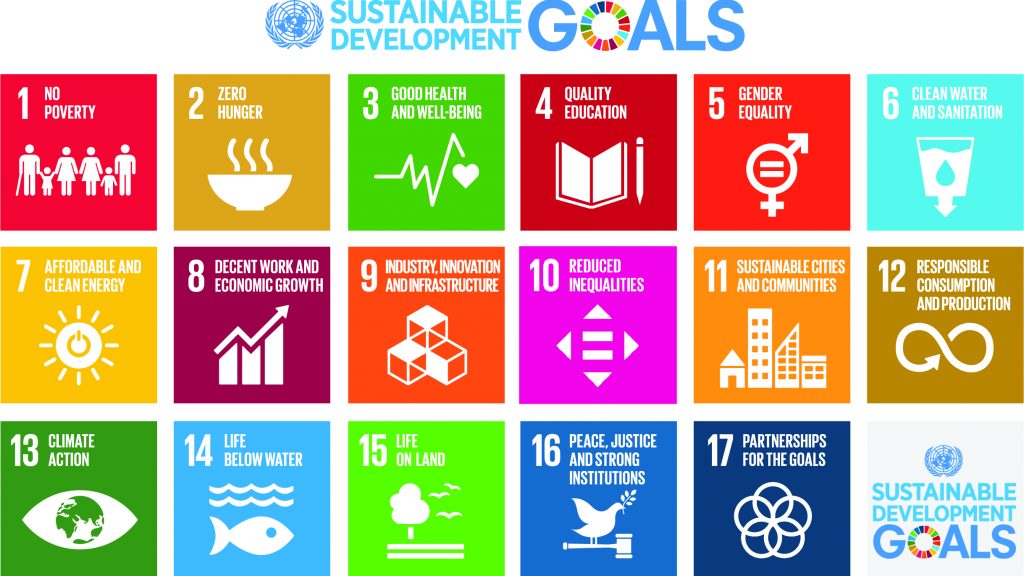 A Welcome Development
According to the Global Education Monitoring Report, Schools surveys show that infrastructure shortages often hinder learning in countries at all income levels, even as IFC estimates that over the next decade, $25-$30 billion in new investment will be needed to meet Africa's health care demand, especially in terms of infrastructure. In all the $100 million annual fund from ASR Africa is timely and strategic in helping to fast-track Africa's progress in meeting SDGs 3 and 4. Whereas public spending on education and health to continue to fall short of required investment, the ASR Africa initiative is a welcome development. This initiative aligns with the thoughts of social development crusader, Andrew Carnegie, that the best way to enjoy wealth is that the possessor, from time to time, applies it in such a way that benefits the society from which it was gathered.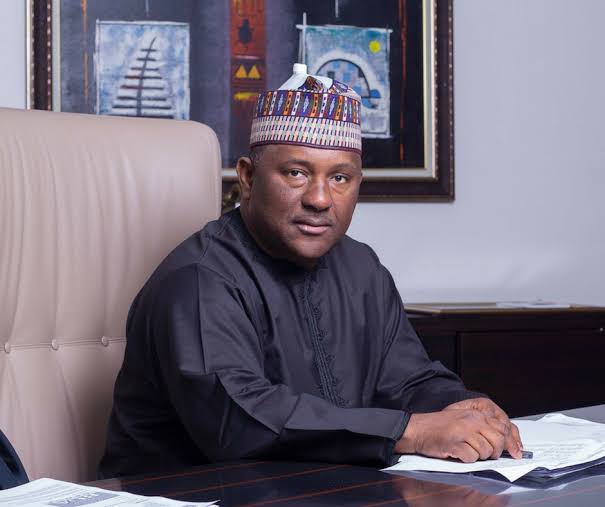 About ASR Africa
Established in 2021, ASR Africa is the brainchild of African Industrialist, Philanthropist and Abdul Samad Rabiu, who is the Chairman/founder of BUA Group.  The Abdul Samad Rabiu Africa Initiative (ASR Africa) is positioned to provide sustainable, impact-based, home-grown, and private-sector-driven solutions to infrastructural gaps affecting Healthcare and Education in Africa, with equal focus in promoting sustainable social development in the continent.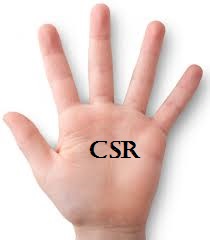 The CSR Arena is a CSR advocacy and sustainability-reporting-analysis champion. We encourage and celebrate effective CSR and positive social impact by responsible corporate citizens; we celebrate international best practices in sustainability reporting across different economic divides. Our goal is to realize the dream of development scholars that, 'corporates, more than governments, would bring about the much needed sustainable development across the globe. We partner with FBOs, NGOs, CBOs, governments and corporates to spread the message of sustainable development and corporate sustainability. Our platforms bear tales of good corporate citizenship – grab the microphone that you may be heard.  Contact: news@thecsrarena.com