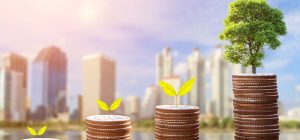 The SASB is a global standard setter committed to improving on the decision-relevance of the sustainability reports prepared by entities. Recently, SASB recorded a landmark success when it published the 77 industry-specific sustainability accounting standards. In the newly released industry –specific sustainability accounting standards, coming from the stables of the Sustainability Accounting Standards Board (SASB), the financial sector featured among the industry segments covered by the standard; commercial banks were given full sustainability reporting guidelines as a typical business in the financial sector. How practitioners understand and apply these standards would determine how well the intended good would translate to investors, stakeholders and other uses of this information, hence the need to preach the FN – CB message.
The sustainability accounting standard for commercial banks (FN –CB) is designed to help commercial banks in disclosing financially material, decision-useful sustainability information to investors and other stakeholders. The structure of the standards features the following sections:
Disclosure topics – A minimum set of industry-specific disclosure topics reasonably likely to constitute material information, and a brief description of how management or mismanagement of each topic may affect value creation.
Accounting metrics – A set of quantitative and/or qualitative accounting metrics intended to measure performance on each topic.
Technical protocols – Each accounting metric is accompanied by a technical protocol that provides guidance on definitions, scope, implementation, compilation, and presentation, all of which are intended to constitute suitable criteria for third-party assurance.
Activity metrics – A set of metrics that quantify the scale of a company's business and are intended for use in conjunction with accounting metrics to normalize data and facilitate comparison
Industry Description
By way of description (and delineation ), the standard remarked, "Commercial banks accept deposits and make loans to individuals and corporations as well as engage in lending for infrastructure, real estate, and other projects. By providing these services, the industry serves an essential role in the functioning of global economies and in facilitating the transfer of financial resources to their most productive capacity. The industry is driven by the volume of deposits, quality of loans made, the economic environment, and interest rates. It is further characterized by risk from mismatched assets and liabilities" The SASB Commercial Banks (FN-CB) Standard addresses "pure play" commercial banking services, which the SASB recognizes may not include all the activities of integrated financial institutions, such as investment banking and brokerage services, mortgage finance, consumer finance, asset management and custody services, and insurance.
Disclosure Topics and Metrics
The topics and metrics covered in the SASB FN –CN include key issues and risk areas that define the essential role of commercial banks in the development, growth and sustainability of global economies. Such topics include:
Data Security:-  With metrics like number of data breaches,  percentage of data breaches  involving personally identifiable information (PII), number of account holders affected in data breaches.
Financial Inclusion and Capacity Building:- Here focus is on the  number and amount of past due and non-accrual loans arising from lending programs designed to promote small business and community development; number of no-cost retail checking accounts provided to previously unbanked or under-banked customers. Focus is also on the number of participants in financial literacy initiatives for unbanked, under-banked, or underserved customers.
ESG factors in credit analysis:- reporting metric include, commercial and industrial credit exposure, by industry. Also included is a description of approach to incorporation of environmental, social, and governance (ESG) factors in credit analysis.
Business Ethics:- On this frame, commercial banks are required to disclose total amount of monetary losses as a result of legal proceedings associated with fraud, insider trading, anti-trust, anti-competitive behaviour, market manipulation, malpractice, or other related financial industry laws or regulations. Also required is a description of their whistle-blower policies and procedures.
Systematic Risk Management:- Disclose their  Global Systemically Important Bank (G-SIB) score, by category (stated in basis points –bps). Reporting entities are also to present a description of approach to incorporation of results of mandatory and voluntary stress tests into capital adequacy planning, long-term corporate strategy, and other business activities.
Full details on these disclosure topics, accounting metrics and other key guidelines can be found in the full document here: https://drive.google.com/open?id=1xUHp95eFKZsKNENoFba9EgrhOrWs0ju0.
Governance, Internal Control, and Assurance
To ensure reliability of the reports, a reporting entity should design, implement, and maintain a system of governance around developing and disclosing sustainability information. Such governance system would include management involvement, board oversight, and a system of internal controls that is substantially similar to what the entity uses for financial reporting.
User's Guide
SASB industry standards contain disclosure topics, associated accounting metrics and technical protocols, and activity metrics for each industry.
The term "shall" is used throughout the SASB standards to indicate those elements that reflect requirements of the standards. The term "should" is used to indicate guidance, which although not required, provides a recommended approach for the implementation of the standard. The term "may" is also used to indicate guidance that is not required, but provides an optional approach for the implementation of the standard.
An entity that omits one or more disclosure topics and/or accounting metrics should disclose the omission(s), as well as the rationale for the omission(s). For example, if a disclosure topic does not apply to an entity's business model, the entity should disclose that the topic and its associated metrics were omitted based on the lack of applicability.
The reporting boundaries for disclosures that conform with the SASB standards shall include all parent and subordinate entities that are consolidated for financial reporting purposes. Disclosures for consolidated entities shall not be adjusted for minority interests.
In instances where accounting metrics (as defined by corresponding technical protocols) or activity metrics in a SASB standard incorporate financial data (e.g., revenues, cost of sales, expenses disclosed for fines, etc.), such financial data shall be consistent with the corresponding financial data reported in the entity's financial statements.
Unless otherwise specified, the reporting period shall correspond to the entity's fiscal year(s).
About SASB
The Sustainability Accounting Standards Board (SASB) was founded in 2011 to develop and disseminate sustainability accounting standards. SASB is headquartered in San Francisco, USA.
In case your business is not commercial banking; email us for a copy of your industry-specific standard. See our contact details below.
The CSR Arena is a CSR advocacy and advisory outfit helping to institute, inculcate and promote effective CSR and positive social impact by responsible corporate citizens. Contact us via mail: thecsrarena@gmail.com; Phone:+2348037112860: +2348025435677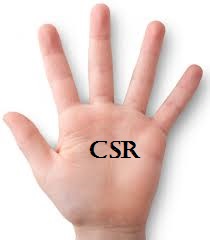 The CSR Arena is a CSR advocacy and sustainability-reporting-analysis champion. We encourage and celebrate effective CSR and positive social impact by responsible corporate citizens; we celebrate international best practices in sustainability reporting across different economic divides. Our goal is to realize the dream of development scholars that, 'corporates, more than governments, would bring about the much needed sustainable development across the globe. We partner with FBOs, NGOs, CBOs, governments and corporates to spread the message of sustainable development and corporate sustainability. Our platforms bear tales of good corporate citizenship – grab the microphone that you may be heard.  Contact: news@thecsrarena.com