In retrospect, we bring to your update some of the sustainability reports released in May but which may be missing from your library. From manufacturing to services; from education to agriculture; across different climes; from learners to masters. Learning and improvement are possible. Henkel, SHV Energy, 3M, Musim Mas, Tractor Supply, Oberlin College, Suzano, STMicroelectronics, Vancity, in no particular order, are in the news.
Henkel Sustainability report 2020
The Henkel 2020 sustainability report is a stand-alone non-financial report for the Henkel Group detailing the company's commitment to sustainable business operations, positive social impact and environmental stewardship. From her first environmental report published in 1992, Henkel's non- financial reporting framework have evolved to a masterpiece. The 2020 report was prepared in strict compliance with GRI framework and the UN Global compact principles. The 2020 sustainability is remarkable because 2020 marked the end of Henkel's second strategic cycle within her long-term sustainability strategy framework. It also marks the birth of new framework. In the 2020 report, new targets have been defined for 2025 and the company continues to evolve her strategic framework and her action programs to create sustainable value for people, the planet and the future viability of our business. These targets include:
65% reduction in the CO2 emissions per ton of her products
100% recyclable or reusable plastic packaging
50% reduction of fossil-based virgin plastics
Zero plastic waste into nature
20 million lives improved
Read more on the report here: https://bit.ly/2TGnVtV.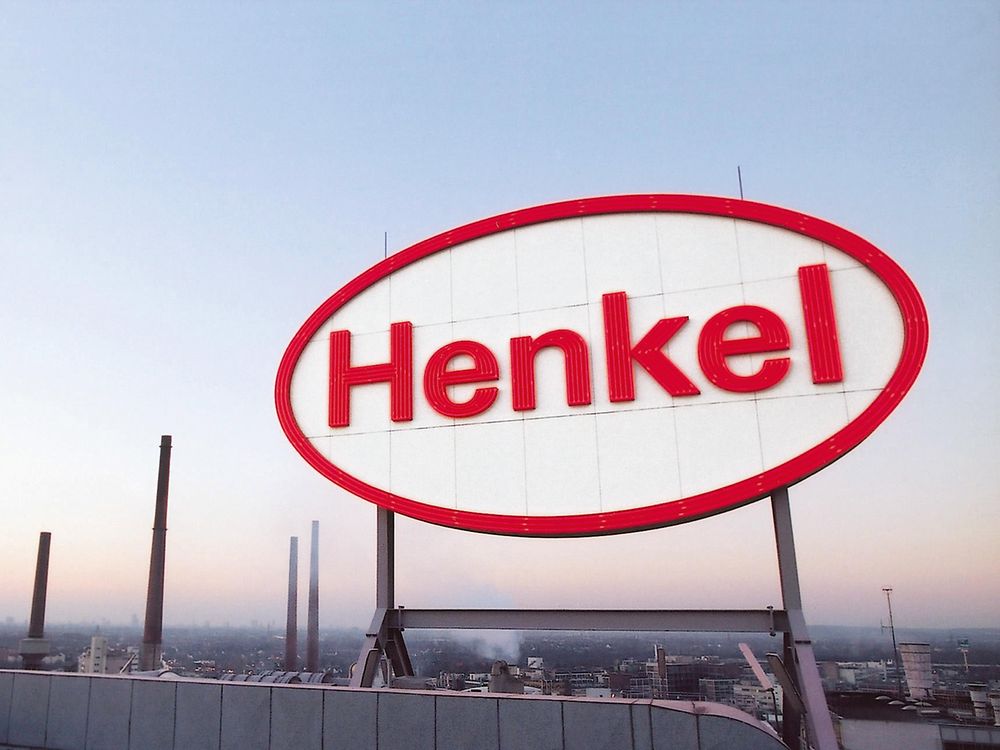 Henkel is a global leader in consumer and industrial goods. Henkel's business operations cut across: Automotive & Metals, Packaging & Consumer Goods, Electronics & Industrials, and Craftsmen, Construction & Professional services. With headquarters in Germany, Henkel was founded in 1876 and currently employs about 52,90 staff who work in 179 sites globally.
SHV Energy 2020 Sustainability Report
Entitled, 'Achieving Energy Together', the 2020 sustainability report focuses on the company's operations with regards to sustainability across all her business units in the 2020 calendar year. The report which is the fourth in the series, has been prepared in line with the GRI core options. Bram Graber (CEO, SHV) gives readers a peep, "Throughout this report, you will find impact stories about the sustainability activities and achievements of colleagues and customers based all over the world. These inspirational stories illustrate a key message: every single member of the SHV Energy family has a role to play in Advancing Energy Together".
Highlights of the report include:
7% reduction in carbon footprint
17% of senior leadership team members are women
EUR 550,000 invested in social investment and charitable contributions
60,000 individuals benefitted from the programme 'Start from the Heart' or another community initiative
90% of staff completed training in anti-corruption policies and procedures
78% of procurement budget is spent on local suppliers
Download the full report here: https://bit.ly/3fN0KGT.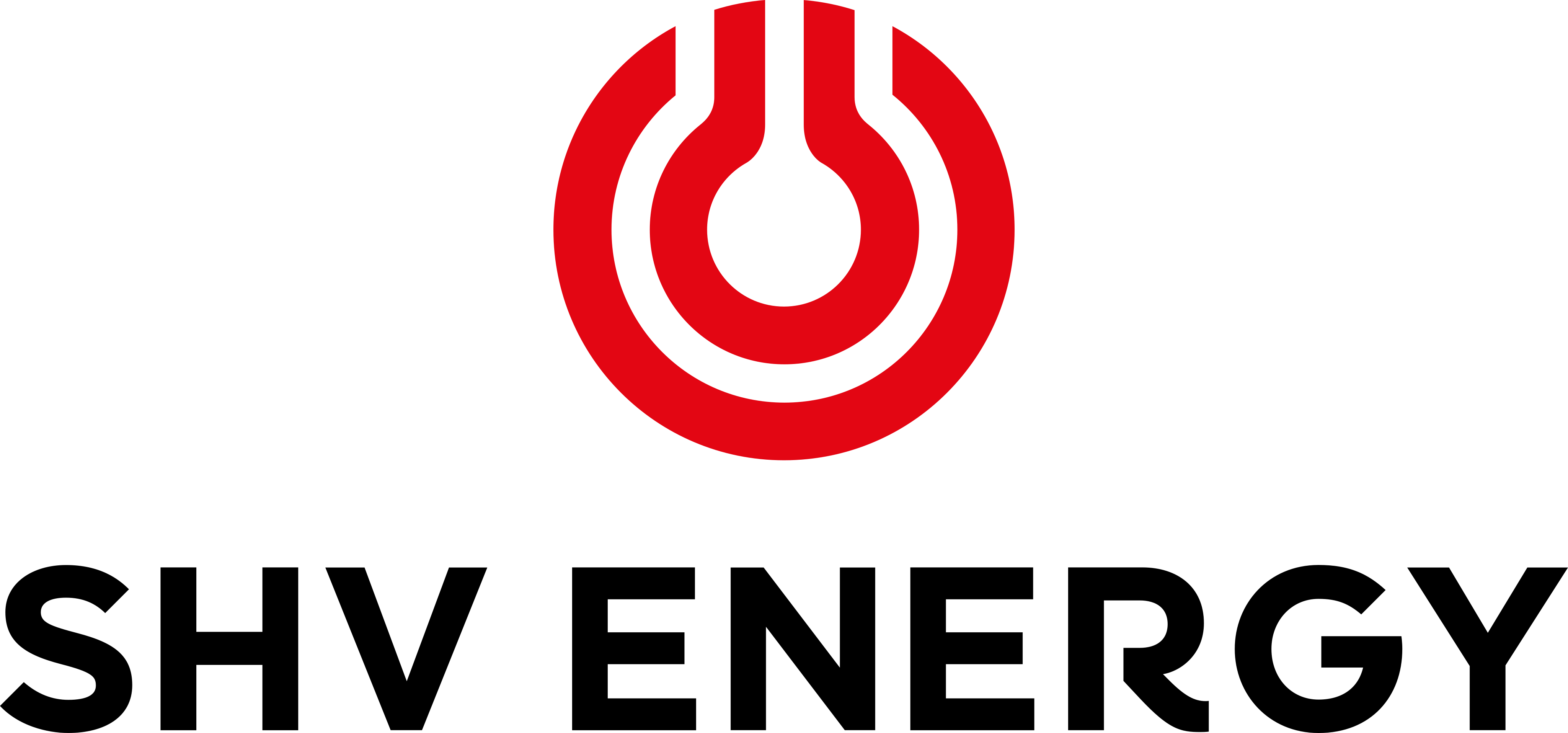 SHV Energy prides itself as a supplier of low-carbon and renewable energy options for applications beyond the utility grids. SHV provides energy solutions to many sectors, including the domestic, industrial, government, hospitality, agricultural, transport and automotive sectors. Founded in 1896 with headquarters in the Netherlands, SHV has built its expertise in efficient and safe distribution of energy sources throughout the world.
Musim Mas 2020 Social Impact Report
The 2020 Social Impact Report is the inaugural edition of Musim Mas' social accountability regime. The thrust of the report is to access the company's impacts in an effort to improve the livelihoods of smallholders, workers and communities. One of the interesting social impact initiatives is the Kebun Kas Desa (KKD). Under the KKD, Musim Mas helps to establish oil palm plantations for communities through interest-free loans. Musim Mas manages the land and harvests FFB (Fresh Fruit Bunch) on behalf of the village, while the land remains under the ownership of the village. FFB is sold to Musim Mas with the villages receiving the proceeds from the sale of FFB.
Other highlights include- About USD 611,660 invested in education and training; about USD 213,250 spent in avoiding bush fires in 31 villages; recorded 85% drop in number of fire incidents. Read the full report here: https://bit.ly/3yXNJ4W.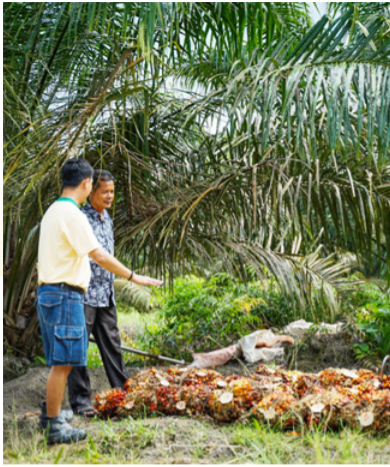 Musim Mas is and Agro-allied company headquartered in Singapore. Musim Mas is a privately-owned, vertically integrated company involved at each point of the palm oil value chain – from cultivating and milling fresh fruit bunch (FFB) in the upstream, to refining, manufacturing, shipping and merchandising in the downstream.
Tractor Supply 2020 ESG Report
Tractor supply has released its 2020 ESG report to stakeholders. The report highlights the company's and programs, as well as progress made, in her efforts to benefit all stakeholders. The report details ESG performance in key areas, including: energy management, recycling efforts, workforce composition, community involvement and volunteering, corporate governance, etc. Tractor Supply believes that a healthy environment, properly managed resources and vibrant communities are keys to a secure and prosperous future. This belief lives through the 2020 ESG performance:
Reduced energy consumption by 34.8%; 14. 8% reduction in water withdrawn per employee
Recycled 102,395 gallons of used oil; 25,313 tons of cardboard paper recycled;
1million used pallets and 435,000 used batteries recycled
Over 478,000 hours of talent development and training completed
49% of workforce are women
Over $12million invested in community organizations through sponsorships and fundraising
Download the 2020 ESG Tear Sheet here: https://bit.ly/3yYPBue.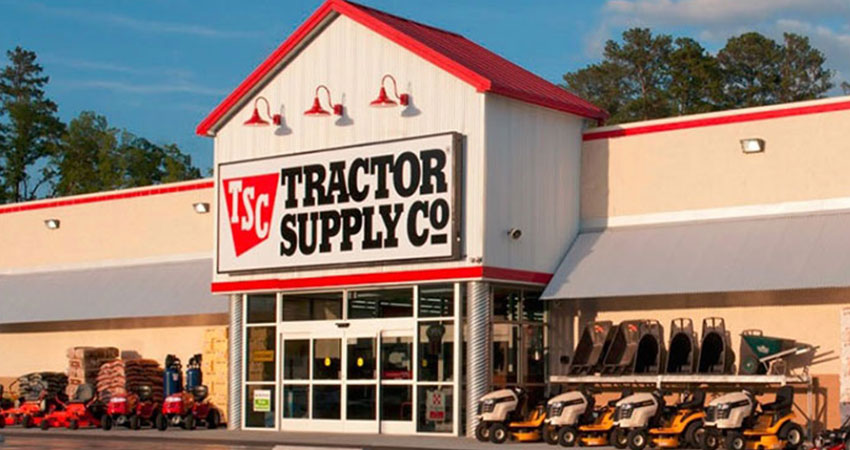 Tractor Supply was found in Chicago, USA, in 1938 as a mail-order tractor parts business. Today, the company boasts of over 1,800 stores in 49 states and is reputed to be the largest operator of rural lifestyle retail stores in the United States supplying basic maintenance products to home, land, pet and animal owners.
Oberlin College 2020 ESG Report
Oberlin College and Conservatory has released her maiden ESG report to stakeholders. The report entitled, 'Inspiring the World we Need', provides insight on how the college, through education, research, collaboration, and resilience is addressing some of the most challenging social and environmental issues of our time thereby making an impact that extends well beyond the campus and far into the future. For the assistant Vice-President Energy and Sustainability, "Sustainability is embedded in virtually everything we do at Oberlin College—in the classroom, internships, research, campus activities, community interactions, and so much more; we all have a passion for it". The President of the college, C. T. Ambar, buttresses further, "There is so much passion for this work in Oberlin—both on campus and in the city—that we felt it important to chronicle the energy and drive. This report showcases just some of our ongoing commitments and progress":
Invested in a broad spectrum of energy-efficient technologies
Installed a 10-acre solar array, and worked with the city of Oberlin to secure green electricity for the entire town
41 energy orbs installed on campus buildings, with many others installed on campuses and in buildings across the country
Each Oberlin student contributes $20 per semester, as part of their school fees, towards the Green Edge Fund (a student-run fund that promotes environmental sustainability projects in the Oberlin community)
Building an ecologically, socially, and economically sustainable model of a post-fossil-fuel community (in conjunction with the city of Oberlin).
Download the full report here: https://bit.ly/3fLpOOo.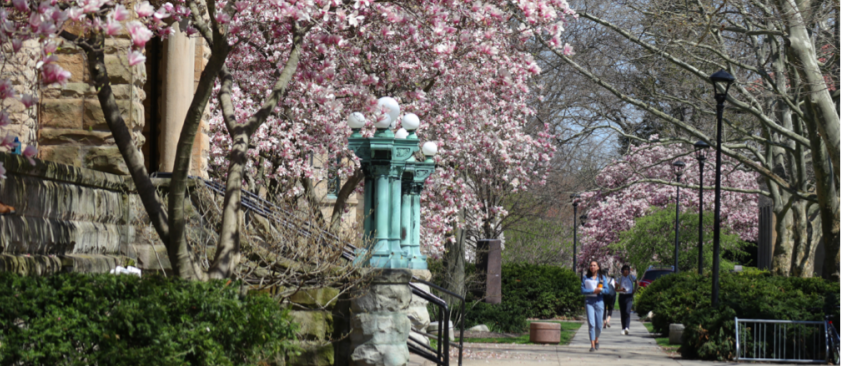 Founded in1833, Oberlin College, is an independent co-educational institution, that holds a distinguished place among American colleges and universities. Oberlin was the first college to grant undergraduate degrees to women in a co-educational program and, historically, was a leader in the education of African Americans. Located in the Northeast Ohio town of the same name, Oberlin uniquely combines an outstanding professional school of music with a leading undergraduate college of arts and sciences. The Oberlin Conservatory of Music provides flexible programs to prepare students as professional musicians and teachers of music.
Suzano 2020 Sustainability Report
The Annual Report 2020 contains Suzano's main financial, social, environmental, and governance results, as well as the company's obstacles, challenges, and learning experiences during this complex year for the world. It was prepared following the Global Reporting Initiative GRI Standards: Core option, the reporting methodology adopted since her first annual report. The company is also inspired by the principles of the International Integrated Reporting Council (IIRC), which promotes the communication of value generation, with a focus and conciseness, as well as a balance between the positive and negative aspects of the report. For the CEO, Walter Schalka, "Our purpose is renewing life inspired by trees. this purpose drives us, takes us forward, moves us, and places us as part of the solution to the challenges faced by society". Read the full report here: https://bit.ly/2TAeE6t.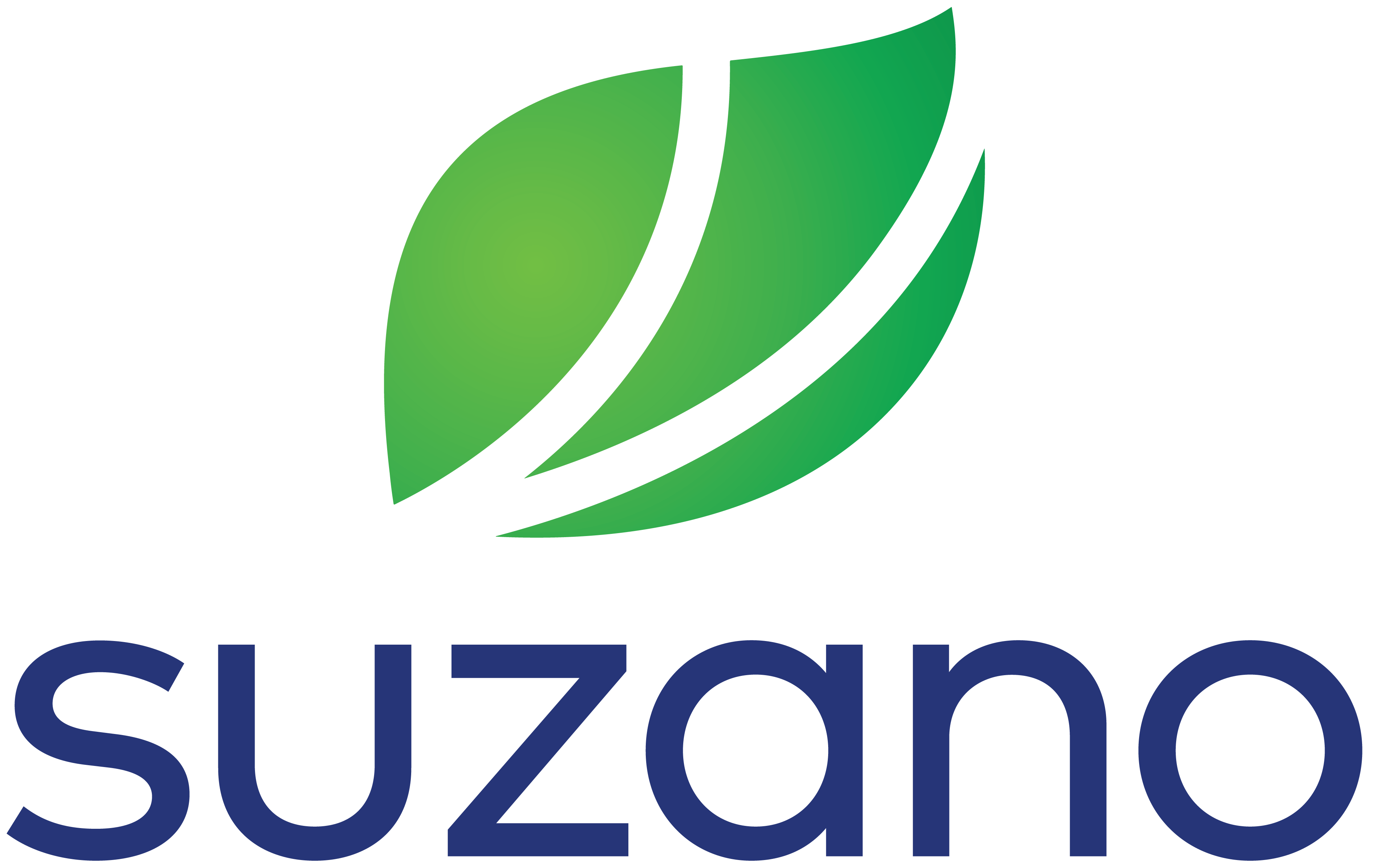 Suzano is a pulp and paper company based in Brazil, with presence in over 80 countries. It is the largest pulp and paper company in Latin America. Suzano is the first company in the world to produce pulp and paper using 100% eucalyptus fiber on an industrial scale.
STMicroelectronics 2021 Sustainability Report
"We devote significant effort to lowering the impact of our operations. We continue to implement technical solutions to reduce emissions, reuse water, recycle waste and progressively switch to renewable energy sources. We have made further progress in reducing Greenhouse Gas (GHG) emissions, with another 19% reduction compared to 2019 in absolute terms. Our longstanding efforts across many areas, detailed in this report, were recognized again in 2020, with ST securing a CDP A list ranking and continued presence in the DJSI World index as well as in other key ESG rankings and international certifications" – Jean-Marc Chery – CEO. Details of these and more are compiled in the 2021 STMicroelectronics sustainability report. Highlights of the report include:
3,500 persons trained on diversity and inclusion
19% reduction in GHG emissions
88% of wasted reused, recovered, or recycled
41% of water recycled and reused
2% of revenue invested in research and development
Full report is available for download and online reading here: https://bit.ly/2RlDlmD.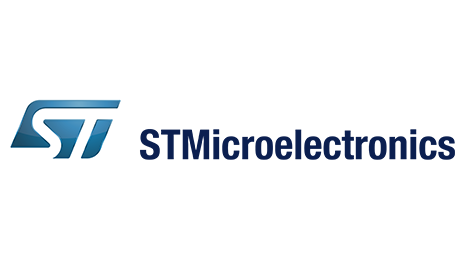 STMicroelectronics is a multinational electronics and semiconductors manufacturer headquartered in Geneva, Switzerland. The company designs and builds products, solutions and ecosystems that address the sustainability and resource management challenges faced by customers, while helping them seize opportunities they are pursuing. STMicroelectronics was founded in 1987 as the result of merger between SGS Microelettronica and Thomson Semiconducteurs.
Vancity 2020 Integrated Report
Vancity integrated annual reports reflect how the company integrates social, environmental and economic factors into all aspects of her business, and collaborates with others to build healthy communities. This report provides a summary of Vancity, and our strategy, performance and impacts during 2020. Board chair, Jan O'Brien provides a background, "At Vancity, we know that using the tools of finance for members and their communities produces both growth and impact". Vancity has in the recent times allocated $70 million to fund the Impact Investment Strategy which provides opportunities to invest in organizations that generate tangible social, environmental and economic benefits. The report as featured independent assurance report by KPMG LLP. Download Vancity's full 2020 report here: https://bit.ly/3gaq9sT.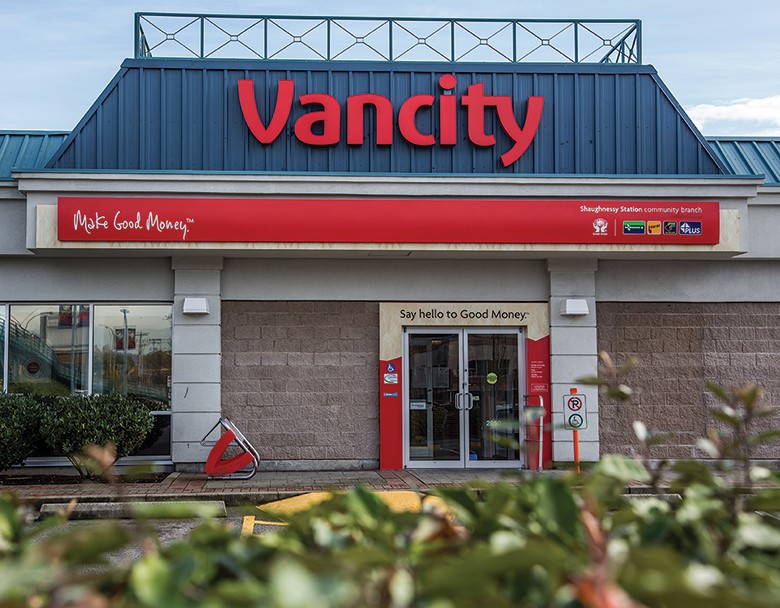 Vancouver City Savings Credit Union, popularly known as Vancity, is a member-owned financial co-operative based in Canada. Vancity is a values-based financial co‑operative serving the needs of its more than 534,886 member-owners and their communities.
3M 2020 Sustainability Report
From the inaugural edition released in 2002, continues in her culture of fully integrated GRI report following the G2 guidelines.  Aimed at 3M employees, job seekers, suppliers, customers, and Sustainability media, the 2020 Sustainability Report provides an externally verified picture of where the company stands in its mission to improve lives. CEO, Mike Roman, submits, "At 3M we are a purpose-driven enterprise.  We know that we can grow our business while collaborating to solve some of humanity's greatest challenges. And we know that innovation isn't innovation without sustainability".  The 2020 report also features independent external assurance by Apex companies LLC. Some highlights of the report include:
6 M tons of emissions avoided; 2.5 billion gallons of water saved annually
$50M investment to address pressing challenges in society
75% of SVC products are made with post-consumer recycled plastic, both inside and out
100% recycled content and recyclable packaging
Full reports available here: https://bit.ly/2S11E9S.

The 3M Company is an American multinational conglomerate operating in the fields of industry, worker safety, health care, and consumer goods. 3M started as a small-scale mining venture in Northern Minnesota, then named Minnesota Mining and Manufacturing Company. Today, more than 60,000 3M products are used in homes, businesses, schools, hospitals and other industries. 3M currently employs about 96,100 staff globally.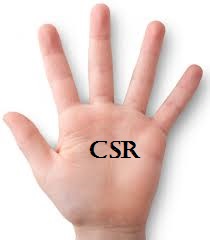 The CSR Arena is a CSR advocacy and sustainability-reporting-analysis champion. We encourage and celebrate effective CSR and positive social impact by responsible corporate citizens; we celebrate international best practices in sustainability reporting across different economic divides. Our goal is to realize the dream of development scholars that, 'corporates, more than governments, would bring about the much needed sustainable development across the globe. We partner with FBOs, NGOs, CBOs, governments and corporates to spread the message of sustainable development and corporate sustainability. Our platforms bear tales of good corporate citizenship – grab the microphone that you may be heard.  Contact: news@thecsrarena.com