Global logistics giant, FedEx has released her 2020 sustainability report to stakeholders. The report entitled, "2020 Global Citizenship Report" is a testament of how FedEx is multiplying opportunity through innovation – multiplying the potential of their people, multiplying efficiencies for the environment, using innovation to create value and opportunities across the world. The report, the 12th in the series, covers FedEx corporate social responsibility (CSR) strategies, goals, programs, and progress. The 2020 report was prepared in accordance with the Global Reporting Initiative (GRI) Standards Core option and contains disclosures from the GRI Sustainability Reporting Standards as well as reference tables for the Task Force on Climate-related Financial Disclosures and Sustainability Accounting Standards Board. In his message to stakeholders, FedEx CEO, Frederick W. Smith, highlighted the company's response to the Covid 19 pandemic, "During these unprecedented times, FedEx is one of the only companies in the world with the networks and capabilities to keep commerce and aid moving. With the health and safety of our team members as our top priority, FedEx is on the front lines of providing relief, building upon decades of experience in dealing with natural disasters and medical challenges. This experience and our company values will continue to make FedEx absolutely essential to providing support on a global scale. This is critical because the world is depending on us now more than ever". See more details on FedEx COVID-19 response: https://bit.ly/2LWxEF8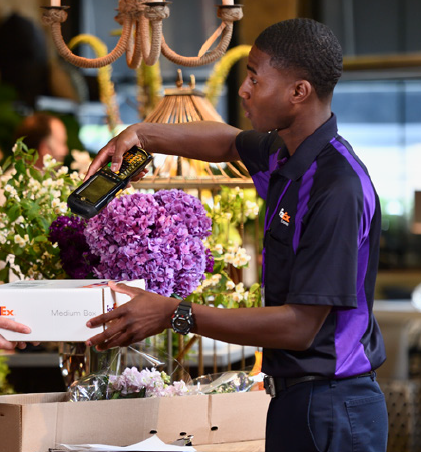 Multiplying opportunity for SMEs
FedEx has continued to support small and diverse businesses across the globe through the expanded Small Business Grant Contest which provides a boost to deserving entrepreneurs through grants, prizes and FedEx Office services in 10 countries. For example, through the sale of its coffee and chocolate products, Moka Origins, one of FedEx 2019 winners, provides good wages to farmers in rural Africa. It is important to note that FedEx CSR strategy is integrated into the company's business plan to innovate and drive profitable growth. As the company anticipates customer needs on the horizon, it does so with a keen eye on her corporate mission to connect the world responsibly and resourcefully.
Multiplying Opportunity for People
Continued investments in people has been identified as force to the corporate success of FedEx. First priority at FedEx is "Safety Above All"; this transcends all FedEx operations on the roads, in the air, in their own facilities, and in their communities. FedEx sources the most up-to-date, sophisticated safety technology for her vehicle fleet: 98% of FedEx Freight tractors and box trucks now include roll stability, forward collision mitigation systems, and lane departure technology. And FedEx Express, Freight and Ground use video event data recorder, or VEDR, technology to improve safety for her drivers and others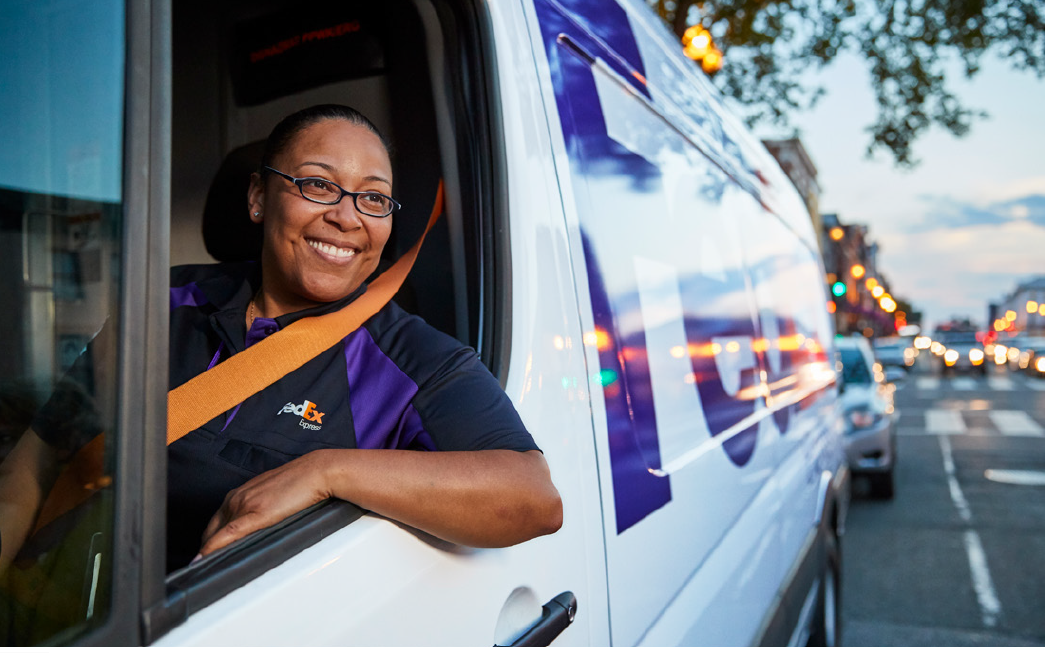 on the road. FedEx is also investing in the future of her team members through extensive education and training. In the year under review, team members on average participated in 18 more hours of training than the previous year, and FedEx provided $15.3 million in tuition assistance to help employees further their education. In the year ended, FedEx engaged and empowered more than 475,000 team members, providing them with safe, inclusive workplaces and continued career development opportunities that help them thrive.

Multiplying Efficiencies for the Environment
With regards to physical assets, FedEx is using her Reduce, Replace, Revolutionize sustainability approach in four key areas: aircraft efficiency, vehicle efficiency, sustainable facilities, and sustainable materials and recycling. As one illustration of the efficacy of this strategy, in the year under review, FedEx avoided more than 3 million metric tons of CO2e emissions as a result of her enterprise-wide fuel and energy saving initiatives. This savings is equivalent to the carbon offset by more than 4 million acres of U.S. forests in one year. Leveraging on her global assets, expertise in efficiency, and commitment to innovation, FedEx is working to minimize her environmental footprint, find innovative solutions, and improve quality of life. Throughout the FedEx organization, the 'Reduce, Replace, Revolutionize' approach underscores her sustainability efforts, while her Environmental Policy guides the operating companies in managing environmental performance.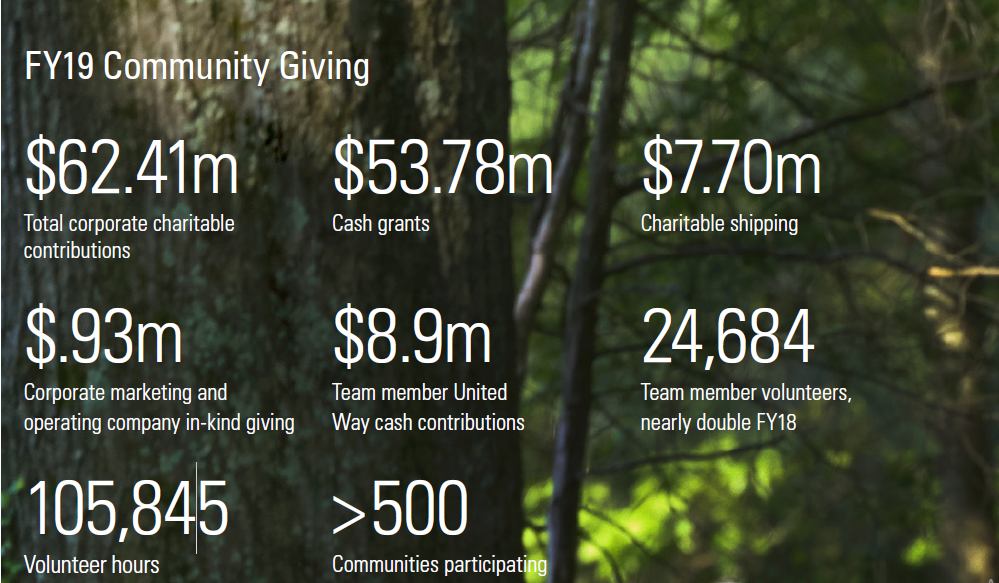 Performance Highlights
Fleet expansion with 1,000 Chanje electric delivery vehicles
23m kWh renewable energy generated
$15.3m in tuition assistance to employees
Invested $62.4m in corporate charitable contributions
1m metric tons of CO2e emissions avoided through fuel- and energy-saving initiatives
Over 15m shipments sorted and processed each business day
Delivered 3,108 relief shipments, with humanitarian aid valued at $105.8 million, to 888 health clinics and hospitals in 41 countries through Direct Relief.
Provided access to loans for 10,000 small-business owners helping their businesses reach new heights.
Trained and supported 207 women entrepreneurs in Latin America and the Caribbean, the Middle East, North Africa, and sub-Saharan Africa through the ongoing Vital Voices program.
Invested in sustainable transportation programs that benefited over 7.3 million people globally
Download the full report here: https://bit.ly/2LWZ9Pd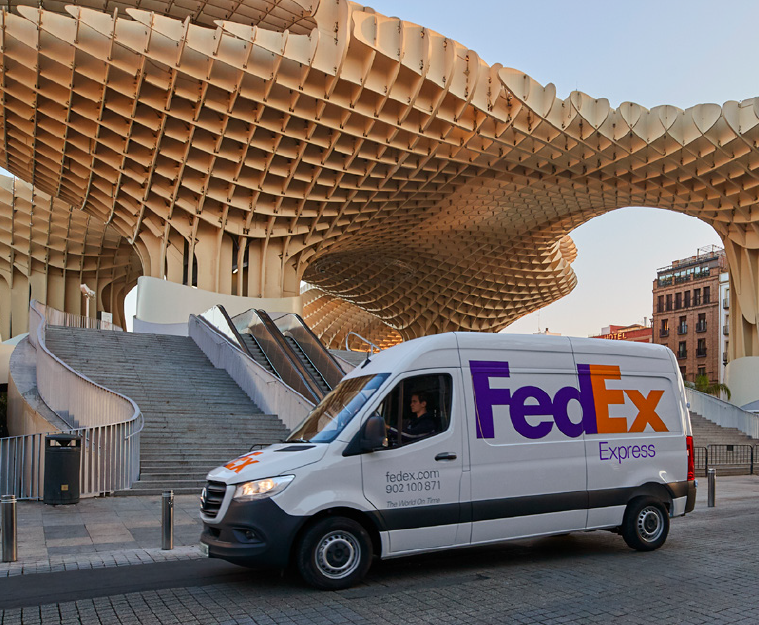 About FedEx
FedEx Corporation is an American multinational delivery services company with headquarters in Memphis, Tennessee, USA. Founded in 1971, FedEx has grown to a multi-billion-dollar business, grossing about $70 billion in annual revenue and employing over 475,00 staff globally. FedEx Corporation provides customers and businesses worldwide with a broad portfolio of transportation, e-commerce and business services. With fully owned operations in 61 countries, FedEx delivers documents, parcels and pieces of freight to over two hundred countries. FedEx Express was named 'Excellent Brand of Logistics Services' at the Hong Kong Leaders' Choice Awards 2019; FedEx was also named one of Forbes 2019 Best Employers for Diversity. Reputed to be the world's largest express transportation company, FedEx also won the industry accolade of 'Best Legal Team of the Year' in the Middle East.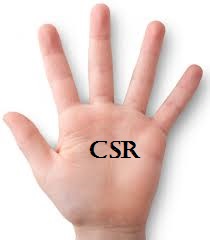 The CSR Arena is a CSR advocacy and sustainability-reporting-analysis champion. We encourage and celebrate effective CSR and positive social impact by responsible corporate citizens; we celebrate international best practices in sustainability reporting across different economic divides. Our goal is to realize the dream of development scholars that, 'corporates, more than governments, would bring about the much needed sustainable development across the globe. We partner with FBOs, NGOs, CBOs, governments and corporates to spread the message of sustainable development and corporate sustainability. Our platforms bear tales of good corporate citizenship – grab the microphone that you may be heard.  Contact: news@thecsrarena.com