Global hospitality brand, the Radisson Hotel Group (RHG) has released its 2018 sustainability report heralding a new era of sustainability at Radisson Hotel Group. The 80-page report entitled, "Responsible Business Report 2018" provides details of how the hotelier is delivering hospitality with sustainability. The company, in the report, also put forward a new five-year strategy, in which it plans to deliver Memorable and Meaningful Moments to guests through Responsible Business practices. The 2018 Radisson Responsible Business Report describes the most material corporate responsibility and sustainability aspects of the group's operations in the 2018 financial year ended.
For the President and CEO of the hotel group, Federico J. González, 'it has been an exciting year for Radisson Hospitality AB ('Radisson') in terms of our commitments to corporate social responsibility. We have stepped up our efforts to operate in a responsible manner that demonstrates our desire to create a better world for you; everyone at Radisson is committed to moving our company forward with regards to our 2022 targets that define how we care for our people, our communities and our planet'. In his letter to the stakeholders, Gonzalez noted the group's commitment to guests' safety and security, commitment to the UN Sustainability Development Goals (SDGs), compliance with UK Modern Slavery Act and respect for human rights, community give-back and support for at-risk children as part of the group's efforts at being a responsible business.
The 2018 report featured an independent Auditor's assurance report by PricewaterhouseCoopers.
HIGHLIGHTS OF THE REPORT
207 hotels certified with Safehotels Alliance
Achieved 2.1% less energy per m2
5% reduced water use per guest night
€1m donated to charity
35 million hours of classroom and on-the-job training
29,000 volunteering hours were donated by employees
219 individual children supported through child sponsorship in EMEA
Provided 24,000 children with safe drinking water
34 hotels are using 100% renewable energy
80% of hotels eco-labelled
THE 5 – FIVE OPERATING PLAN
The new five-year operating with the label, "Think People, Think Community, Think Planet" is intended to deliver quality care to guests at Radisson and across the group's entire value chain; provide communities with food, shelter and a future; it is also intended to help build a better planet for all.
People: – "Our ethical practices can be seen every day in the way we treat our people; from customers and team members to suppliers and investors".
Community: – In more than 1,000 destinations around the world, Radisson partners with organizations that work in communities to provide basic human needs such as food, shelter and create better futures. Such gesture includes worldwide partnership with SOS Children's Villages International in 135 countries and territories to ensure that children grow up in a safe and caring family environment, so they can develop and reach their full potential.
Planet: – sustainability actions support preservation of natural resources while contributing to the bottom line and enhancing our ability to deliver Memorable Moments to customers.
Clear targets to reduce environmental footprint by 10 percent in terms of carbon emissions, water use and waste
Committed to the International Tourism Partnership 2030 hotel industry goals to reduce carbon footprint and practice water stewardship within Radisson's hotels and her entire value chain.
Commitment to innovation in service offering. E.g. Carbon Neutral meetings and the aim to phase out single use plastics in meetings and events.
Download the full report here: https://bit.ly/2CX5i9T
ABOUT THE COMPANY
Radisson Hospitality (Radisson Hotel Group) is one of the largest hotels in Europe, the Middle East & Africa (EMEA). Founded in 1962, with presence in about 115 countries, the Radisson Hotel Group offers an upscale international chain of full service hotels and resorts brand – Radisson Blu, Radisson, Radisson RED, and Park Inn by Radisson. The group has over 1400 hotels in its portfolio and employs over 45,000 staff. Radisson Hospitality is headquartered in Brussels, Belgium.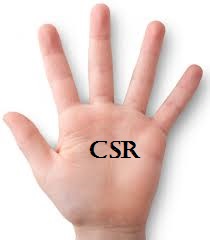 The CSR Arena is a CSR advocacy and sustainability-reporting-analysis champion. We encourage and celebrate effective CSR and positive social impact by responsible corporate citizens; we celebrate international best practices in sustainability reporting across different economic divides. Our goal is to realize the dream of development scholars that, 'corporates, more than governments, would bring about the much needed sustainable development across the globe. We partner with FBOs, NGOs, CBOs, governments and corporates to spread the message of sustainable development and corporate sustainability. Our platforms bear tales of good corporate citizenship – grab the microphone that you may be heard.  Contact: news@thecsrarena.com