SUSTAINABILITY DELIVERED: DXC TECHNOLOGY 2019 CR AND SUSTAINABILITY REPORT
DXC Technology is a globally renowned independent, end-to-end IT services company which leads clients on their digital transformation journeys, multiplying their capabilities and helping them harness the power of innovation. While DXC continues in its core strategies of delivering the technologies of the future to improve business processes and optimize business performance, it equally concerns itself with the duty of ensuring a sustainable future for both business and society. DXC Technology, have continued to achieve solid results in her environmental impact program, including reductions in absolute energy and greenhouse gas emissions globally. In the year under review, the company established a new Social Impact Practice to help her clients and communities develop and run programs that benefit individuals and society. According to the company's President and CEO, Mike Salvino, "By focusing on the growth and interests of our people, clients, partners and communities in which we live and work, we will build a sustainable business that fulfills the goals and aspirations of DXC Technology."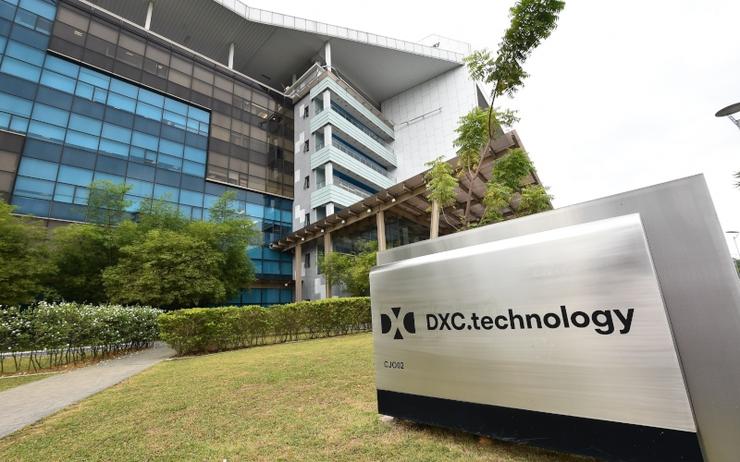 The 2019 Corporate Responsibility and Sustainability Report chronicles the company's progress on social, economic and environmental issues for FY 2019. The report details social and environmental goals set out and progress made in the period under review, together ESG outlook for the succeeding years. DXC goals centre on the four thematic areas of being a responsible business, caring for her people, delivering positive social impact to the communities and environmental stewardship. How these goals align with the UN Sustainable Development Goals, critical success factors around them  and metrics for measuring them, including results achieved were given due attention in this report. In addition, DXC also published a separate GRI Report which summarizes the company's performance against material aspects of the Global Reporting Initiative (GRI Standards).
BEING A RESPONSIBLE BUSINESS
The DXC Corporate Responsibility (CR) program fosters our company's growth by promoting and increasing the value of DXC to our shareholders, clients, communities and employees. DXC Technology strives to create consistency and greater impact through her sustainability work across the globe by defining her Corporate Responsibility approach around five areas of focus: Client Experience, Employees, Community, Environment and Responsible Business. Stakeholders' engagement is an important part of DXC's responsible business practice. DXC stakeholders include shareholders and investors, clients, employees, suppliers and partners, media, government and regulators, peers, communities, investment analysts, non-governmental. By regularly communicating and meeting with these stakeholders, DXC continues to adopt innovations that improve the performance of her global CR program.
DXC's success as a responsible business is guided by the company's core values tagged, 'CLEAR'- Client-focused; Leadership; Execution excellence; Aspiration; Results.
ENVIRONMENTAL STEWARDSHIP
Energy use and greenhouse gas emissions reduction in operations and value chain, e-waste management, material and resource efficiency, travel and transportation efficiency are among material issues surrounding environmental stewardship at DXC. Climate risk assessments are performed every 6 months. These assessments guide updates to projected impacts and methods for preventing or reducing risks to DXC facilities, operations and business objectives. DXC expanded her energy savings program for data centers through a large-scale initiative to optimize airflow. In-depth analysis was completed on 12 data centers in the United States to bring cooling systems into alignment with the current IT equipment. Through this initiative, more than 250 air conditioning units were turned off and fan speeds were reduced on more than 200 additional units, thereby improving energy efficiency. In driving waste reduction, DXC replaced paper cups with reusable ceramic cups and polycarbonate glasses, a change that touches more than 30,000 employees. Facilitated by employee engagement and communication, the change has removed over 10 million paper cups from the waste stream annually, resulting in an anticipated 40,000 kilograms of paper being saved. Similarly, restroom tissue for the India sites was updated to save paper. A smaller design and fold of tissue towels in washrooms and hand wash areas was used with the same functionality. With this simple change, 12,000 kilograms of paper has been saved monthly.
EMPLOYEES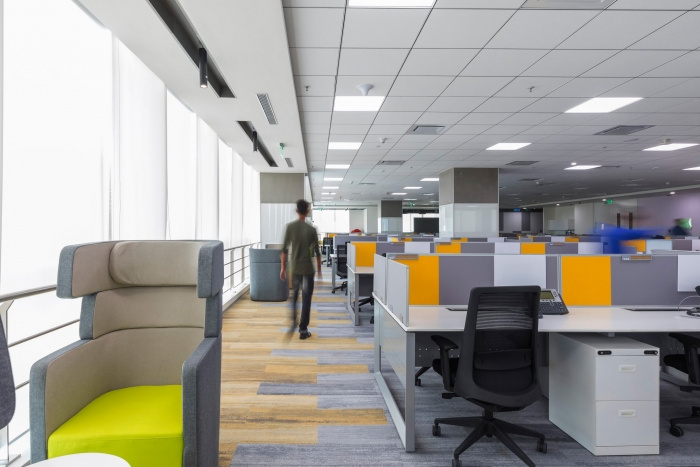 The DXC University online learning platform gives our employees on-the-go access to skill development and career management resources such as courses, videos, books and more. In FY 2019, more than 100,000 DXC University participants completed more than 1.1 million learning hours, including over 72,000 courses in Agile, cloud and next-generation digital skills. In March 2019, DXC launched a 2-week program to celebrate International Women's Day on March 8. DXC promoted the program's events across the myDXC employee portal and the DXC Workplace platform, where 860 employees participated. Highlights included interviews with DXC's senior women leaders, a panel discussion and a session on achieving work–life balance while giving back to the community. In FY 2019, DXC was awarded the Technology and Developer Excellence Innovation Award by Skillsoft for driving innovative and effective learning programs using Skillsoft's program management services and learning resources to upskill and reskill technical consultants on emerging technologies.
In building technologists of the future, co-op programs like the DXC Graduate and Early Career Programs allow students to work side by side with our technical teams and receive mentoring on innovations such as artificial intel­ligence and robotics, thereby ensuring a sustainable talent pool.
SUPPORT FOR LOCAL COMMUNITIES
DXC employees in joined forces this year to create positive social impacts, with an emphasis on expanding the opportunities available to impoverished children for education and career training in local communities. Volunteers from DXC in South Africa worked with an underserved school in Cape Town to create a fully equipped computer and science lab to enrich student learning, establish a training program to assist teachers in incorporating the lab into lesson plans and help the school align curriculum offerings with STEM fields and university-preparation requirements. DXC led multiple charitable efforts this year in Asturias, Spain. Efforts included sponsoring an IT Olympics event for students at the University of Oviedo, holding laptop auctions to raise funds for community organizations, coordinating blood donation drives, and donating resources to fight cancer.
AWARDS AND RECOGNITION
Ranked in the Dow Jones Sustainability Index (DJSI) North America 2019 — DJSI is a global sustainability benchmark tracking performance of the world's leading companies in terms of economic, environmental and social criteria
Ranked in the prestigious Euronext Vigeo Index: World 120 and the Euronext Vigeo Index: US 50; among the top performers in the category of "Top performers North America" in the Euronext Vigeo Software and IT Services sector report
Leading Disability Employer Seal for 2019 from the National Organization on Disability in the United States
Achieved a top score of 100 in the 2019 Disability Equality Index — Best Places to Work for People with Disabilities — a positive indication of our inclusive and accessible culture
Named by Forbes to its 2018 Best Employers For New Grads list
PERFORMANCE HIGHLIGHTS
3% reduction in global greenhouse gas emission
6% achieved in absolute energy reduction
DXC India educational and vocational training programs
Touched the lives of more than 16,000 primary and secondary school students, 300 people with disabilities and over 9,000 university-level STEM students in India
1,127,180 employee learning hours completed
Download the full report here: http://bit.ly/2IG7sxz.
ABOUT THE COMPANY
DXC Technology is a frontline independent, end-to-end IT services company. DXC Technology leads digital transformations for clients by modernizing and integrating their mission-critical IT and by deploying digital solutions at scale for a successful digital future. The company is reputed as No. 1 in ServiceNow service deployments, Microsoft Productivity Partner of the Year, No. 1 in AWS-certified architects, No. 1 Symantec GSI partner by sales revenue. DXC employs over 130,000 staff globally.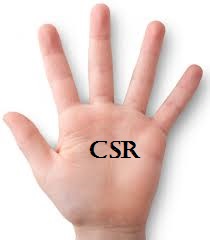 The CSR Arena is a CSR advocacy and sustainability-reporting-analysis champion. We encourage and celebrate effective CSR and positive social impact by responsible corporate citizens; we celebrate international best practices in sustainability reporting across different economic divides. Our goal is to realize the dream of development scholars that, 'corporates, more than governments, would bring about the much needed sustainable development across the globe. We partner with FBOs, NGOs, CBOs, governments and corporates to spread the message of sustainable development and corporate sustainability. Our platforms bear tales of good corporate citizenship – grab the microphone that you may be heard.  Contact: news@thecsrarena.com