As Corporate Social Responsibility (CSR) and sustainability reporting continue to gain prominence in corporate reporting and accountability, reporting entities look out for ways to institutionalise the reporting framework and also improve the reporting process. With appreciable gargantuan successes recorded with the use of accounting software in improving the financial reporting process, developers have taken a step further in crafting specialised software solutions that help organisations manage their CSR activities, track their ESG performance and automate their sustainability reporting process.
By way of definition, a CSR software is an application used by a reporting entity to manage their CSR activities and evaluate their performance and report same to their stakeholders. Typical CSR software are available in both Cloud – Based and On – Premise categories. These softwares are adaptable to both large enterprises and SMEs.
Though unpopular as it may sound in some climes, the CSR software market is not asleep: the competitiveness of the global market for CSR Software is accentuated by the calibre of the various market participants, their production capacity, and the revenue each participant in the Corporate Social Responsibility (CSR) Software market generates.
Top Manufacturers in the Global CSR Software Market
In no particular order, some of the top participants in the global CSR software market are given below:
Enablon
Enablon provides solutions that help companies manage their environmental and social performance, ensure compliance, manage risks and improve profitability.  Some of Enablon's CSR software include the GREEN QUADRANT ORM SOFTWARE 2019 and the GREEN QUADRANT EHS SOFTWARE 2019. While the Green quadrant ORM software reports on an organisations Operational Risk Management, the Green quadrant EHS software reports on Environmental, Health and Safety issue. Enablon serves more than 1,000 companies and 1 million users globally. The company has her global headquarters in Paris, France. Contact Enablon here: https://enablon.com.
Benevity
Benevity's platform equips socially conscious organisations to make a real difference. Benevity's solutions support workplace giving, volunteering and integrated grant management. In 2018, Benevity helped more than 100,000 causes raise over $1 billion. Benevity's software is available in 17 languages. Sign-up with Benevity here: https://www.benevity.com.
YourCause
YourCause provides CSR software for employee giving, volunteering, non-profit solutions, and grants management. One of the CSR software solutions from YourCause is the Global Goals Gateway which enables corporations and non-profits to align their social impact with the UN Sustainable Development Goals. The CSRconnect is another CSR technology platform owned by YourCause. In response to the impact of hurricanes Harvey and Irma, YourCause's  CSRconnect platform facilitated over $10,000,000 in employee donations and matching gifts for disaster relief. Sign – up here: http://solutions.yourcause.com.
iPoint-systems
iPoint – systems is often referred to as the Circular Economy company. iPoint provides integrated software solutions and expert services: collect, process, and utilize product-related compliance and sustainability data for the entire product life cycle. iPoint provides compliance and sustainability software solutions to more than 50,000 customers from various industry sectors, ranging from Fortune 500 companies to SMEs. CSR and sustainability packages from IPoint include: SustainHub; REACH; RoHS; LCA; EHS; CSR and DfE.
iPoint's software services enable companies automate their communication throughout the supply chain while ensuring that data is able to meet the reporting needs of the reporting entities, their customers, and the regulatory institutions. More about ipoint: https://www.ipoint-systems.com/services/software-services.
CSRware
CSRware is a cloud-based CSR software platform that enables businesses to integrate a holistic approach to Environmental, Social & Governance (ESG), Sustainability and Ethical Sourcing programs. CSRware delivers cloud-based data Analytics software solution focused on Environmental Sustainability Compliance. As an Enterprise Resource Platform (ERP) partner of the Sustainability Accounting Standards Board (SASB), CSRware helps publicly traded companies to prepare reports for regulatory Filings eg. CSR, ESG and Sustainability reporting. It also helps improve compliance in areas like Responsible Supply Chain; Conflict Minerals Management, etc. Learn more about CSRware here: http://www.csrware.com.
Tennaxia
Tennaxia's software solution enables companies to set up a reliable non-financial reporting process. It facilitates data collection and indicator management for companies reporting on their non-financial data (ESG)). The software can capture all types of data, and can perform tasks like adding, converting and linking data to the most common indicators (GRI, IR, CDP, GHG). Tennaxia serves over 350 companies in 70 countries.  See more on: https://www.tennaxia.com.
Benefits of Using A CSR Software
A single consolidated, auditable database that supports all stakeholders
Improved reporting to reduce the risk of non-compliance
It increases accuracy and consistency in CSR/Sustainability measuring and reporting.
It allows for accurate and real time performance management of key sustainability information.
Supports report dynamism through customisable dashboards.
CSR software gives organizations a competitive advantage in entering new markets, attracting investment and sharing their results with key stakeholders.
Get a CSR/Sustainability software today; chose one that fits your purpose. The list is in-exhaustive but the coverage is extensive.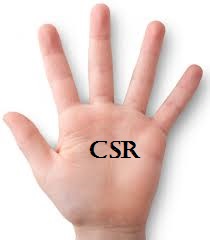 The CSR Arena is a CSR advocacy and sustainability-reporting-analysis champion. We encourage and celebrate effective CSR and positive social impact by responsible corporate citizens; we celebrate international best practices in sustainability reporting across different economic divides. Our goal is to realize the dream of development scholars that, 'corporates, more than governments, would bring about the much needed sustainable development across the globe. We partner with FBOs, NGOs, CBOs, governments and corporates to spread the message of sustainable development and corporate sustainability. Our platforms bear tales of good corporate citizenship – grab the microphone that you may be heard.  Contact: news@thecsrarena.com