Global professional service provider, Accenture, has released her 2018 Corporate Citizenship Report to stakeholders and the reading public. The 2018 report details the impact the company has made across her corporate citizenship reporting framework in two key areas: Innovating for Society and Shaping Responsible Business. The report explores Accenture's corporate citizenship goals, progress and performance across her global operations during the 2018 fiscal year. Accountability and transparency are priorities for Accenture and are part of the foundation on which it builds trust with clients, her people, investors and other stakeholders. Accenture's social reporting approach is further bolstered through regular stakeholder engagement and voluntary adherence to global non-financial reporting standards.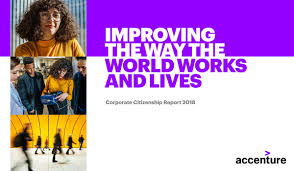 The 2018 report accords with the GRI Standards as a basis for disclosure. Additionally, Accenture holds a range of industry-wide external certifications that are relevant to corporate citizenship, including ISO 14001, ISO 27001 and OHSAS 18001. For the interim CEO, David P. Rowland, "we are very proud that since 2008, Accenture has been committed to the 10 Principles of the United Nations Global Compact and supporting their efforts to advance sustainability, gender equality and human rights. These vital endeavours align with our core values and our commitment to ethical leadership as we strive to address some of the world's most pressing issues". These endeavours and commitments are covered in the 2018 Corporate Citizenship Report.
HIGHLIGHTS OF THE REPORT
About $800M invested in research and innovation to develop leading-edge ideas
$927M invested in the development of our people
$87M invested in corporate citizenship efforts
Equipped more than 2.8 million people with workplace and entrepreneurial skills
Helped more than 515,000 people around the world obtain a job or build a business.
Women empowerment 42% of global workforce are women; 22% of MD's are women
Over 5% reduction in GHG emissions
Developed 144 small, medium and diverse suppliers through the DSDP (Diverse Supplier Development Program)
Contributed about 854,000 employee-hours to company-sponsored corporate citizenship activities, including pro bono consulting projects.
AWARDS AND RECOGNITIONS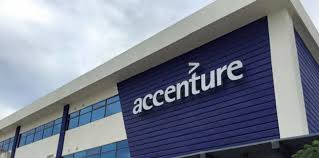 Recognized among Ethisphere's World's Most Ethical Companies, marking 12 consecutive years
Recognized among FORTUNE's World's Most Admired Companies (17 consecutive years)
Recognized on DiversityInc's Top 50 Companies for Diversity
Ranked No. 1 on Barron's New Most Sustainable International Companies list
Recognized among Working Mother's 100 Best Companies
Included on FORTUNE's 100 Best Companies to Work For list for 11 consecutive years
Included on Corporate Knights' Global 100 Most Sustainable Corporations in the World list
Accenture's 2018 Corporate Citizenship Report is dedicated to the memory of Pierre Nanterme, former Chairman and CEO of the company, who, through his bold leadership and collaborative spirit, laid a solid foundation for good corporate citizenship, with an undying determination to make the company and the world better and more inclusive; Pierre was equally passionate about addressing climate change. When asked about his motivation for driving positive social impact, Pierre would reply, "What's the point of having the best technologies—and living in the world we are living in—if we are not joining forces to make this world better?" Pierre's vision of joining hands to make the world better has come to stay as a philosopher and a culture at Accenture. His vision still lives on and could be read in every page of the 2018 Corporate Citizenship Report.
INNOVATING FOR SOCIETY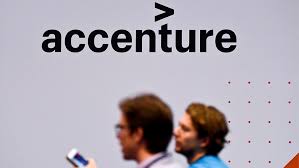 With the passion of her people, cutting-edge technology expertise and a broad ecosystem of partners, Accenture develops and scales innovations and programs that help address society's pressing problems. The company believes that as a global business, it is her responsibility to help create societies that offer more opportunities to more people. From gender equality and climate action to decent work, economic growth and quality education, Accenture is committed to addressing the United Nations' Global Goals and contributing to the new sustainable development agenda through innovations. On the company's conviction for this cause, Accenture's global corporate citizenship chief – Jill Huntley – declares, "businesses have an opportunity and a responsibility to be a force for good in the world. One important way we do this at Accenture is by applying the passion and expertise of our people, our deep knowledge of technology and its impact, and our strategic partnerships to create innovations that help address urgent social issues."
Looking ahead, Accenture hopes to move to the next horizon of her Skills to Succeed program with the view to equipping 3 million people with skills to get a job or build a business. The company also looks forward to integrating the findings from her Inclusive Future of Work research and pilots into her Skills to Succeed offerings in order to help beneficiaries seize the opportunities and build greater economic resilience in the digital age, especially for vulnerable and marginalized populations. Moving forward, the company also looks forward to expanding her Social Innovators program to enable more of her people to bring their talents to bear on tackling entrenched social challenges.
SHAPING RESPONSIBLE BUSINESS

Accenture believes that a responsible approach to business is fundamental to success, protecting the people, the company and her clients, while differentiating the company in the marketplace. The size and scale of her business gives Accenture the opportunity to help shape business practices and society for the better; this comes through creating innovative solutions with clients or by working with partners to support local communities and the general society.
Accenture's commitment to running businesses responsibly is reflected in how the company serves and delivers work to clients and how it operates within her ecosystem. This commitment lives through her policies and initiatives as touching people, the environment, the supply chain, ethics and governance. These policies specifically relate to how we design and deliver our services and how we operate our business. This includes efforts to develop the most diverse and inclusive workforce in the world, address climate change, and support and respect human rights. Such policies are intended to promote the responsible adoption of new technologies, including through responsible use of artificial intelligence (AI), data security and more.
Download the full report here: https://accntu.re/2ItdAe0
ABOUT ACCENTURE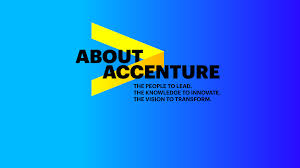 Accenture is a leading global professional services company, providing a broad range of services and solutions in strategy, consulting, digital, technology and operations. Combining unmatched experience and specialized skills across more than 40 industries and all business functions—underpinned by the world's largest delivery network—Accenture works at the intersection of business and technology to help clients improve their performance and create sustainable value for their stakeholders. With 477,000 people serving clients in more than 120 countries, Accenture drives innovation to improve the way the world works and lives.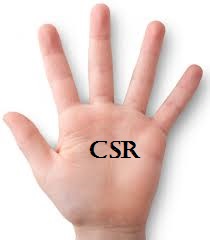 The CSR Arena is a CSR advocacy and sustainability-reporting-analysis champion. We encourage and celebrate effective CSR and positive social impact by responsible corporate citizens; we celebrate international best practices in sustainability reporting across different economic divides. Our goal is to realize the dream of development scholars that, 'corporates, more than governments, would bring about the much needed sustainable development across the globe. We partner with FBOs, NGOs, CBOs, governments and corporates to spread the message of sustainable development and corporate sustainability. Our platforms bear tales of good corporate citizenship – grab the microphone that you may be heard.  Contact: news@thecsrarena.com