In line the thrust of SDG 5 to ensure gender equality and women empowerment, the Coca-Cola foundation (TCCF) has pooled its resources to empower 5000 rural women in Lagos through the 'Catalyst for Change 2.0'. The programme which is being undertaken by the Coca-Cola foundation in partnership with the Karis and Eleos Hand of Hope Foundation. Speaking at the launch of the programme in Lagos, Coca-Cola's Public communications/Sustainability manager, Mrs. Onyemelukwe restated her organization's commitment to promoting the well-being of rural women and ensuring the access to economic participation. She maintained the Coca-Cola foundation will continue to create and support initiatives that promote shared- prosperity. Speaking on behalf of the benefitting communities, a traditional leader from Ijora community, Oba Tajudeen, expressed profound gratitude to the Coca-Cola foundation for their magnanimity.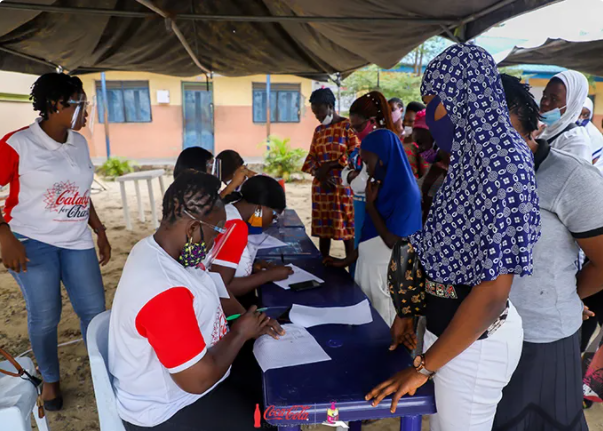 The project, 'Catalyst for Change', was designed to improve the economic and financial conditions of over 5,000 women from selected communities in Lagos – Nigeria by equipping them with business and life skills needed to elevate them from extreme poverty and marginalization. This life-changing program, besides the 5000 direct beneficiaries, also targets over 15,000 indirect beneficiaries including children and dependents of the direct beneficiaries. The programme provides the beneficiaries with economic skills such as Textile design; Ankara shoe and bag; Beads making and accessories; Baking' Makeup and Gele; and Household cleaning items.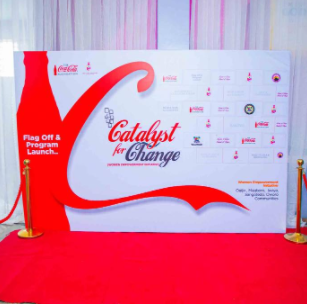 Women Empowerment
The 'Catalyst for Change 2.0' is a follow-up to the 'Catalyst for Change 1.0 which ran from August to December 2020 across selected Lagos and Ogun communities including, Magboro, Sangotedo, Ogijo, Oworonshoki and Iwaya. The Catalyst for Change 1.0 and 2.0 are part of the Coca-Cola foundation's initiative at improving the generally livelihood of rural women. In a related development, the Coca-Cola foundation has also sponsored other female-focused empowerment initiatives. One of such include the Climate Smart Shea Processing Facility project created by the Initiative for Gender Empowerment and Creativity (IGEC) and funded by the Coc-Cola foundation. The project which was launched in July 2021, focused on supporting rural community women in Oyo state who make a living through farming and trade in the Shea Butter value chain.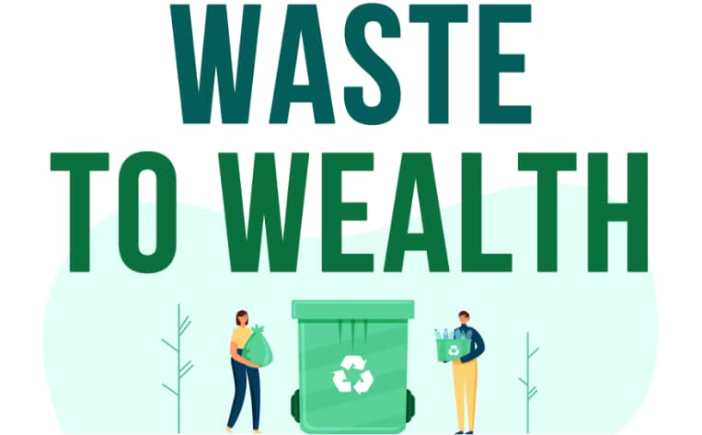 TCCF also partnered with an NGO Aid for Rural Education Access initiative (AREAi), earlier in the year to implement a plastic recovery programme which aims to promote community recycling efforts and boost the economic empowerment of women while creating environmental awareness across Nigeria. The project funded by TCCF through an $85,000 grant to repurpose 600 tons of PET Bottles, under TCCF's 'EducationInBottles' initiative, by converting them into modular bricks for the construction of community learning centres for out-of-school children, particularly girls. The programme targets over 60 communities in FCT, Yobe, Kano, Kaduna, Kwara and Oyo States while over 300 women will be recruited as waste collectors in these communities; these female waste collectors 'will be adequately trained on financial literacy and environmental safety practices, equipped with Personal Protective Equipment (PPE) and empowered through a trash-for-cash recovery scheme'. The AREAi project featured among a large environmental stewardship effort sponsored by TCCF which include 'Waste in the City'; 'Waste to Strap'; 'Mission Zero Plastic'; 'Waste to Wealth'; and 'Project DORI' are focused on repurposing plastic waste while creating jobs for thousands of women and youths.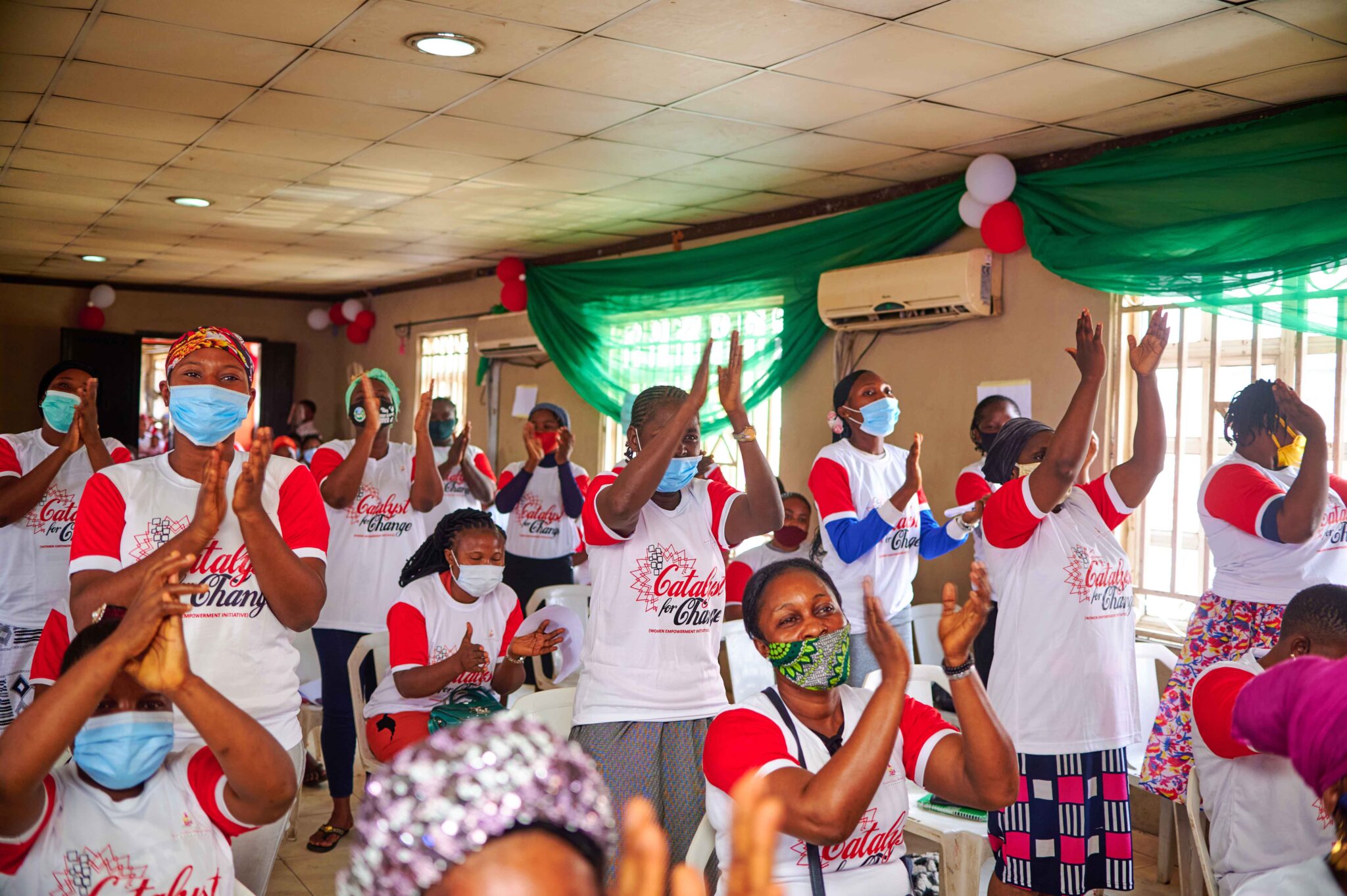 About TCCF
The Coca-Cola Foundation (TCCF), founded in 1984, is the Coca-Cola company's social impact vehicle for reaching the society with shared wellbeing. Since 2009, the Coca-Cola company gifts 1% of its previous year's operating income in improving society's welfare through TCCF. This translates to over $1billion gifted globally through TCCF. Key focal areas include women empowerment, community enhancement, environmental protection and education.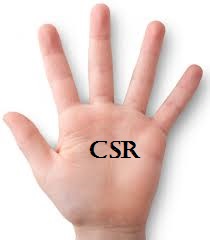 The CSR Arena is a CSR advocacy and sustainability-reporting-analysis champion. We encourage and celebrate effective CSR and positive social impact by responsible corporate citizens; we celebrate international best practices in sustainability reporting across different economic divides. Our goal is to realize the dream of development scholars that, 'corporates, more than governments, would bring about the much needed sustainable development across the globe. We partner with FBOs, NGOs, CBOs, governments and corporates to spread the message of sustainable development and corporate sustainability. Our platforms bear tales of good corporate citizenship – grab the microphone that you may be heard.  Contact: news@thecsrarena.com