Global courier service and logistics giant, UPS, has released her 18th annual Corporate Sustainability Progress Report to stakeholders. UPS' commitment to continuous improvement, leadership, and transparency have been the accountability nexus of the company's sustainability Accounting Standards Board (SASB) Report, as well as the GRI Content Index, which contains relevant data and information to meet the requirements of the Global Reporting Initiative (GRI) Standards Comprehensive level. The 2019 report shares stories of UPS's performance, initiatives, and engagements during the reporting period (2019 calendar year).  In his message to stakeholders, the company's CEO, David Abney, remarked, "This mindset of resiliency underpins everything we do at UPS, from helping communities recover from disasters to creating more sustainable practices that strengthen our business in a changing world". UPS' Chief Sustainability Officer (CSO) caps it up on a personal note, "I'm proud to work for a company that accepts responsibility and has the clarity of purpose to lead. We don't have all the answers yet, but we're asking the right questions and creating innovative, longterm solutions."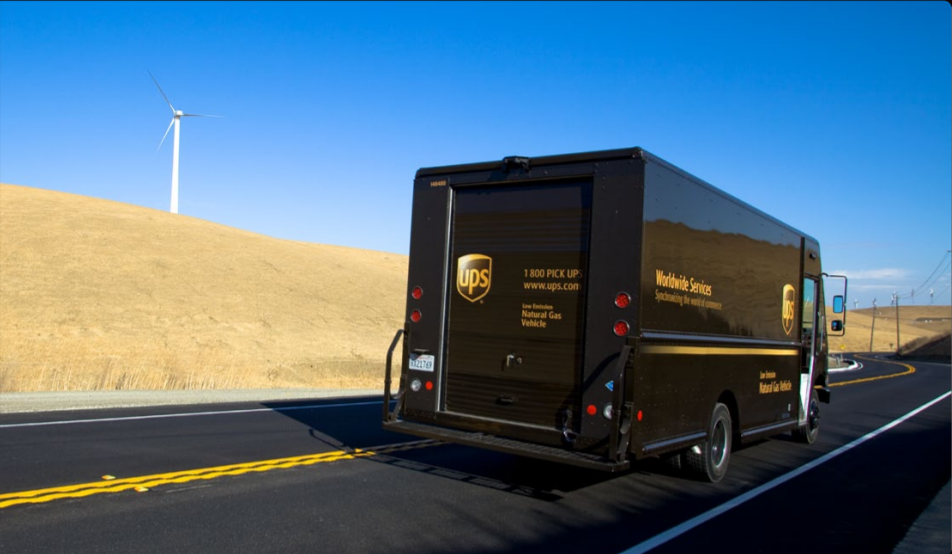 Advancing Sustainability in 2019
Towards advancing sustainability, UPS has covered remarkable milestones, including:
Achieving four of her 2020 sustainability goals one year ahead of schedule, including donating $117 million in charitable contributions; volunteering 20 million hours; planting 15 million trees; and reducing auto accident frequency by 3 percent
Making the U.S.'s largest-ever investment in renewable natural gas, which will reduce emissions by more than 1 million metric tons
Adding more than 6,000 compressed natural gas vehicles to her fleet
Launching UPS Flight Forward, ™ one of the first U.S. Federal Aviation Administration-certified drone airlines
Introducing the annual Diversity & Inclusion Horizon Award to recognize business units that embrace diversity and inclusion to drive innovation
Investing more than $1 billion in training and development programs to help employees build their skills and knowledge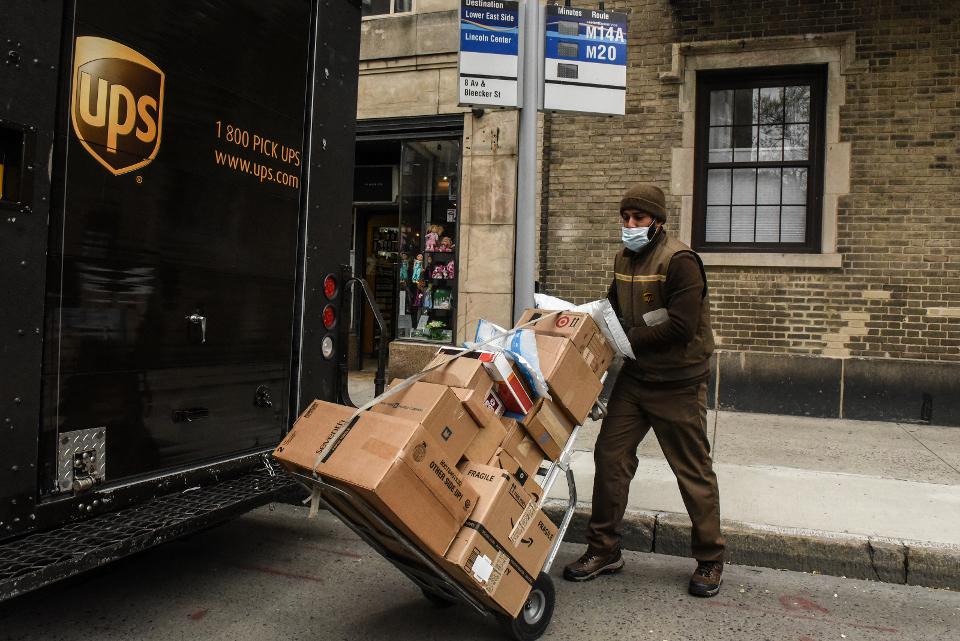 COVID-19 Response: Delivering When It Matters Most
The novel coronavirus (COVID-19) has put unparalleled strains healthcare systems, economies, and societies globally. People have been asked to stay home to prevent the spread of the pandemic. Supply chains shifted dramatically. Yet vast reserves of medical equipment must make their way to hospitals, testing sites, and clinics as quickly as possible to treat those affected. UPS' 113 years of global logistics experience has been handy in solving global significant logistics challenge. UPS began responding to the coronavirus in early January, in China and other parts of Asia. UPS supplied personal protective equipment (PPE) to her employees; helped customers realign supply chains and modes of transport due to work disruptions from government-mandated shutdowns; and used her network flexibility to realign capacity when volume shifted out of China. This agility prepared the company for further changes as outbreaks began to spread across the world.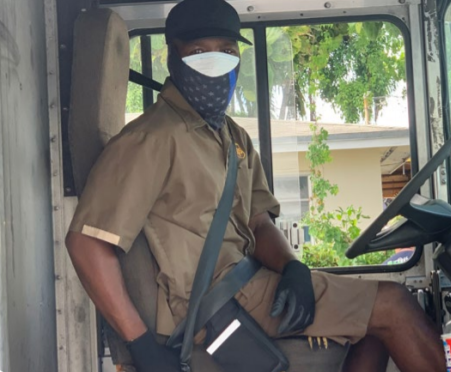 UPS and The UPS Foundation bring extensive experience helping communities prepare, respond, and recover from natural disasters and humanitarian crises, applying these capabilities to help address this pandemic. In addition, local UPS teams engage directly with local community organizations. UPS is supporting the COVID-19 response through her global smart logistics network and funding local, national, and international community partners with more than $21 million in funds, in-kind shipments, and logistics support. This support assists current humanitarian efforts and continues to help local communities through the recovery phase. Funding of local communities prioritizes food security, education, healthcare, financial sustainability, and continuity of ongoing programs. For example, UPS is providing loaned executive logistics experts to assist with public-private partnerships, including collaborations with FEMA to help distribute PPE and other necessary materials to healthcare workers across the United States. We are also launching drone delivery alongside CVS to the largest U.S. retirement community, home to more than 135,000 residents.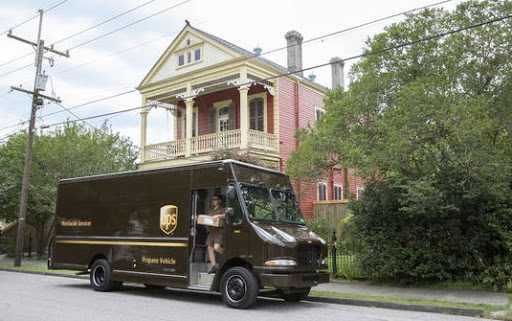 Supporting a Circular Economy
While in the traditional linear economy, goods are made, used, and then disposed, in a circular economy, the end of one product's life is an opportunity for recovery, reuse, and new value creation. To make the circular economy work, materials must be in the right place at the right time; UPS is helping advance a circular economy through her services and in her own operations: when goods are as easy to return as they are to order, merchants reduce waste and resources used in manufacturing and packaging of new products. Circular economy milestones covered include:
150,000 convenient drop-off and pickup locations provided
UPS Returns Manager, which allows customers to print return labels and provides merchants with online management and visibility of returns
Strategic alliance with Optoro, a technology platform that helps retailers maximize the recovery value of returns
By incorporating the circular economy principles into her operations, UPS continues to move the frontiers forward. As the largest consumer of renewable natural gas (RNG) in the transportation sector, UPS is helping transform a waste product into a low-carbon alternative fuel. The circular process starts when waste is buried in landfills and begins to decompose. The decomposing waste releases methane, which is 25 times more harmful when emitted than CO2. But methane can also be put to use by being purified and processed into RNG that can be used in place of other types of natural gas to power vehicles, displacing their associated emissions. Today, UPS is putting its purchasing scale to work to help commercialize this renewable transportation fuel.

Sustainability by the Numbers
Over 1 million miles driven every business day in UPS' fleet of 10,300 alternative fuel and advanced technology vehicles
Over 1 million metric tons of emissions will be avoided as a result of UPS's 2019 commitment to purchase 250 million gallons of renewable natural gas (RNG) over the next several years
40,000 access point locations to help reduce missed deliveries—and their associated fuel and emissions
First Federal Aviation Administration (FAA)-certified drone airline, UPS Flight Forward, is a UPS subsidiary that delivers medical supplies on hospital campuses, as well as prescriptions directly to customers' homes
Over 3,500 women-owned businesses supported through the UPS Women Exporters Program, a global initiative that helps women cross borders, overcome challenges, and expand their businesses to global markets
125,000 UPS drivers set to wear new uniforms redesigned for improved performance and safety. In partnership with re:loom, some old uniforms will be upcycled into useful items, including leashes for an Atlanta-based animal rescue organization
$1 billion INVESTED in employee training and development programs in 2019
Download the full report here: https://bit.ly/2C0osy8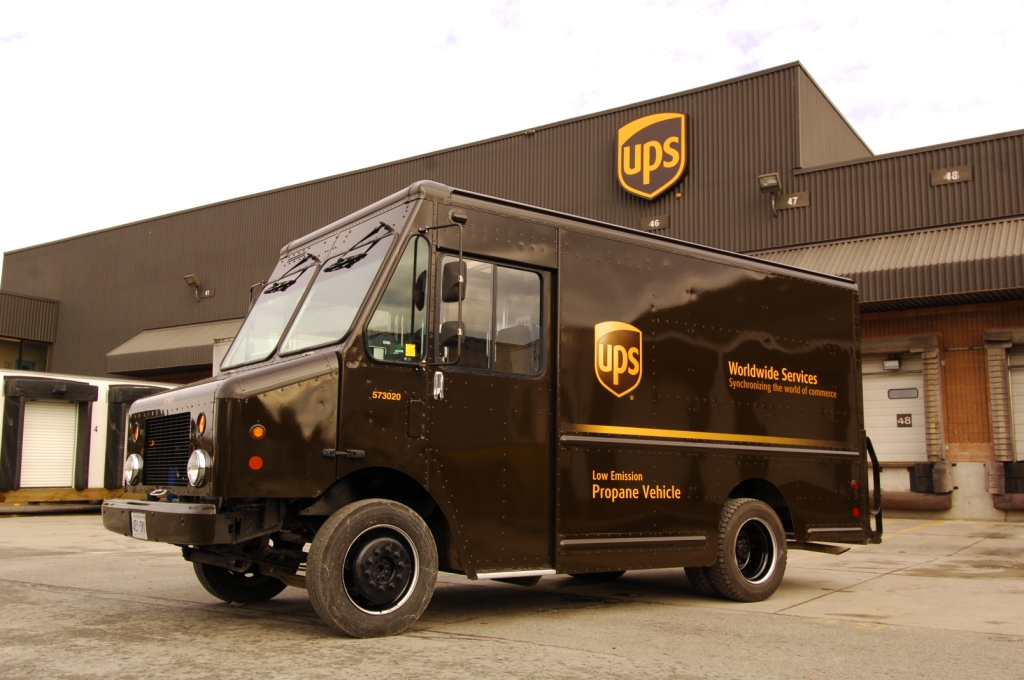 About UPS
United Parcel Service (UPS) is an American multinational package delivery and supply chain management company headquartered in Atlanta Georgia, USA. Employing over 495,000 staff globally, operating from 2500 facilities globally measuring 28.6 million square feet, flying 572 owned and leased airplanes and driving 125,000 vehicles, UPS completes about 5.5 billion deliveries annually.
UPS was founded by James E. Casey in 1907 (under the name, "American Messenger Company), at which time most of the company's deliveries were made on foot and bicycles were used for longer trips. After a merger with a competitor in 1913, the name hanged to American Messenger Company. The Name, "United Parcel Service (UPS)" started in 1916. Today the humble operation has yielded many subsidiaries including: UPS Airlines (Cargo airline), UPS Freight and UPS Flight Forward  (a drone delivery airline).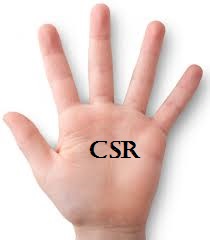 The CSR Arena is a CSR advocacy and sustainability-reporting-analysis champion. We encourage and celebrate effective CSR and positive social impact by responsible corporate citizens; we celebrate international best practices in sustainability reporting across different economic divides. Our goal is to realize the dream of development scholars that, 'corporates, more than governments, would bring about the much needed sustainable development across the globe. We partner with FBOs, NGOs, CBOs, governments and corporates to spread the message of sustainable development and corporate sustainability. Our platforms bear tales of good corporate citizenship – grab the microphone that you may be heard.  Contact: news@thecsrarena.com