The Dr. Brown's Adult Diaper was launched into the Nigerian market in February 2020 to promote care for the elderly and manage adult incontinence in Africa. The launch of the product followed the commissioning of an ultra-modern Adult Diaper plant by indigenous hygiene manufacturer, Wemy Industries Ltd. The product, in all ramifications, qualifies as product with social impact: it speaks to a critical aspect of SDGs 3. The sustainable Development Goals (SDGs) 3 has as its theme – ensure healthy lives and promote well-being for all at all ages. Put simply, SDGs 3 is concerned with ensuring that people of all ages have opportunity to enjoy healthy lives and overall well-being. The SDGs 3 principally provided for inclusiveness, especially for the vulnerable sect. Physical bodily dilapidation renders the human body vulnerable during ageing. However, poor infrastructure, poverty, lack of medical – access and poor hygiene exacerbate the vulnerabilities of ageing, especially in less- developed climes.
BREAKING BARRIERS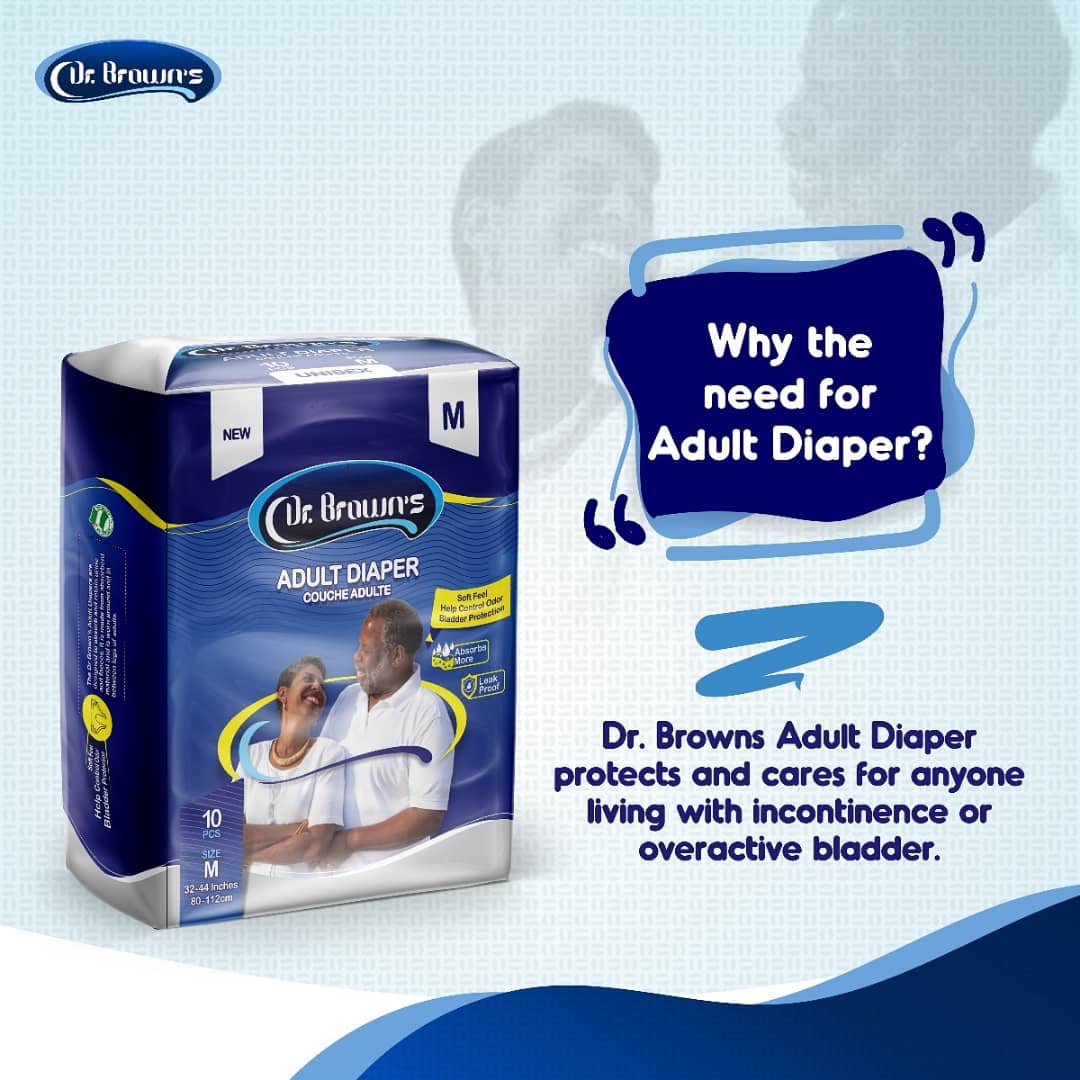 Caring for the elderly is an African culture, however, without adequate hygiene tools, it becomes tasking and less attractive to the younger population.  UNDP warns that preparing for the ageing population is vital to the achievement of the integrated 2030 Agenda (SDGs). In a nutshell, the UNDP's message is that elderly persons must be recognized as the active agents of societal development in order to achieve truly transformative, inclusive and sustainable development outcomes. Soiling the beddings becomes inevitable when ageing brings incontinence and immobility. 'Cloth Napkins and the plastic Macintosh are no longer providing sustainable solutions in caring for the elderly in times of incontinence and immobility', so said Paul Odunaiya, MD of Wemy Industries Ltd (manufacturers of Dr. Brown's Adult Diaper). Speaking at the product launch, Mr. Odunaiya, opined that the elderly, as a vulnerable sect, should be treated with same care as babies – 'this is inclusiveness'. It calls for leaving no one behind and ensuring that the Sustainable Development Goals (SDGs) are met for all segments of society, at all ages, with a particular focus on the most vulnerable—including older persons.
CREATING ACCESS TO HEALTHY LIVING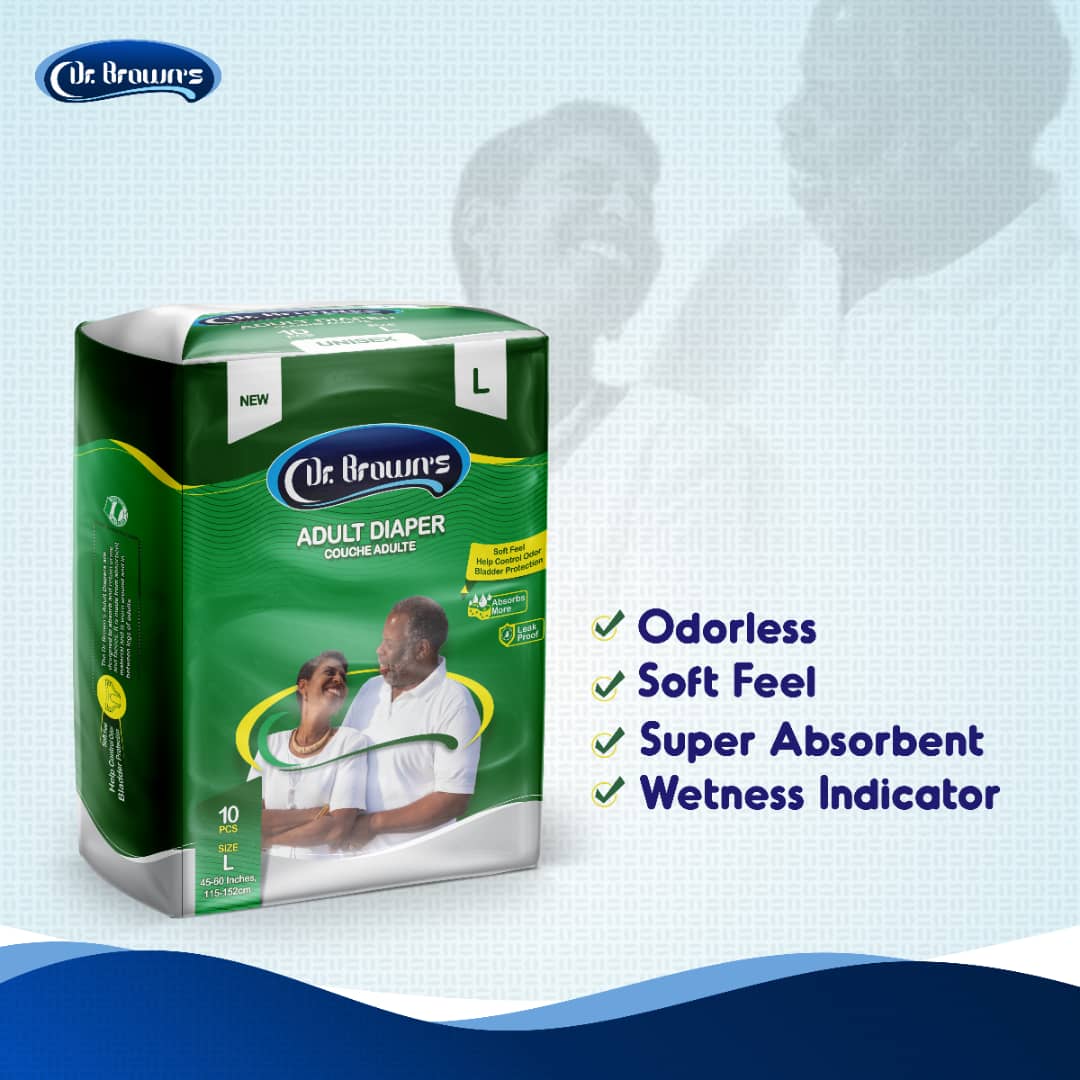 'Until the latest achievement by Wemy Industries Ltd, all Adult Diapers in African markets were being imported from Asia and Europe; hence they were expensive and not affordable to the average African family, therefore the Wemy's decision to invest in local manufacturing of Adult Diaper', Paul further observed. For Mr. Adeola Oyeyipo, Sales Director at Wemy Industries, the price point of the Dr. Brown's Adult Diaper is a strategic giving by the company in keeping with the company's commitment to providing sustainable and affordable hygiene and health solutions for the African population, including the elderly. Adeola stated that the Dr. Brown's Adult Diapers could be bought from supermarkets and hypermarkets, open markets, pharmacies and also on various e-commerce platforms including Konga and Jiji. He noted that the product is available in Medium, Large and Extra Large sizes. Speaking of quality, Mr. Obatosin, Procurement and Operations Director of Wemy, pointed out that the product meets all regulatory standards while all inputs are sustainably sourced in line with the concerns of SDG 12 on sustainable consumption and production patterns.
SIGHTS AND SOUND FROM THE MARKET PLACE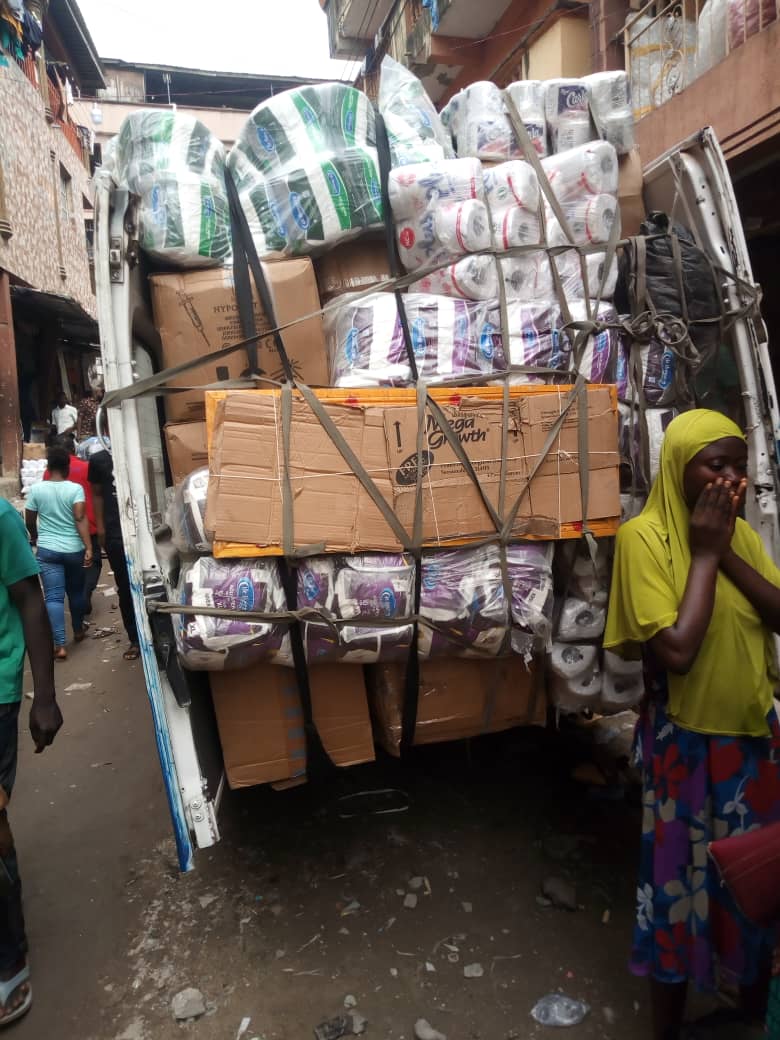 On the market reception, a visit to supermarkets and local markets in-country confirms the acceptance of the market. The products were visibly on display in major supermarkets visited. In Lagos open markets visited: Ojuwoye (Mushin), Jankara (Lagos Island) and Trade Fair Complex (Ojo), bundles of Dr Brown's Adult Diaper were seen being loaded onto vehicles heading to different parts of the country. In the South East Markets, Mr. Peter Okpara (a trader in Hygiene products) said he has depleted his second consignment of the product; this according him is linked to the high quality and affordability of the product. Mr. Okpara confirmed that heavy reliance on imports has been a major challenge for Adult Diapers in Nigerian markets, hence the Dr Brown's Adult Diaper have come to fill a huge supply gap. The products have also been sighted in markets in Kaduna, Kano, Maiduguri, Port Harcourt, Calabar, Onitsha, Warri, Ibadan, Ilesha and Sokoto, among others.
MAKING POSITIVE AGEING POSSIBLE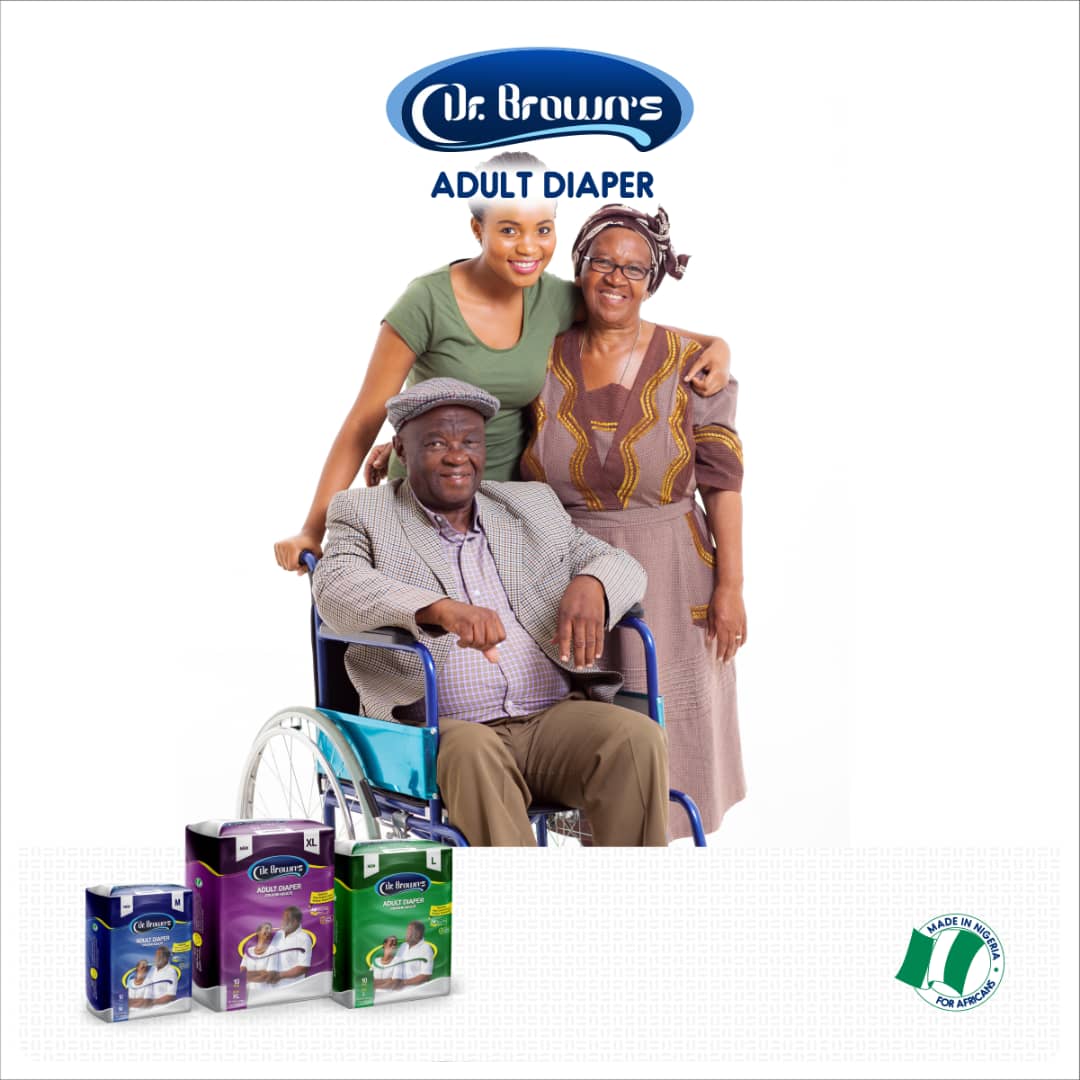 According to the UNDP (https://bit.ly/2WxmqgS. ) Africa's elderly population which stood at about 64million in 2015, is expected to grow to 105 million (approximately 6% of Africa's population) by 2030. The 2030 Agenda for Sustainable Development sets out a universal plan of action to achieve sustainable development in a balanced manner and seeks to realize the human rights of all people. UNFPA reported that older persons, particularly older women, play a vital role in providing unpaid care for spouses, grandchildren and other relatives, including those with disabilities. Many older persons tend to be actively involved in community and civic life through volunteering, governance of public institutions, and participation in community-based institutions. In another dimension, OECD observed that the elderly also help in strengthening social capital by facilitating cooperation and improving interactions within and between groups based on shared values, trust and solidarity; older generations are also often the important sources of historical memory and wisdom, guardians of culture, and repositories of social traditions and rare knowledge and skills, which can critically complement those of young people.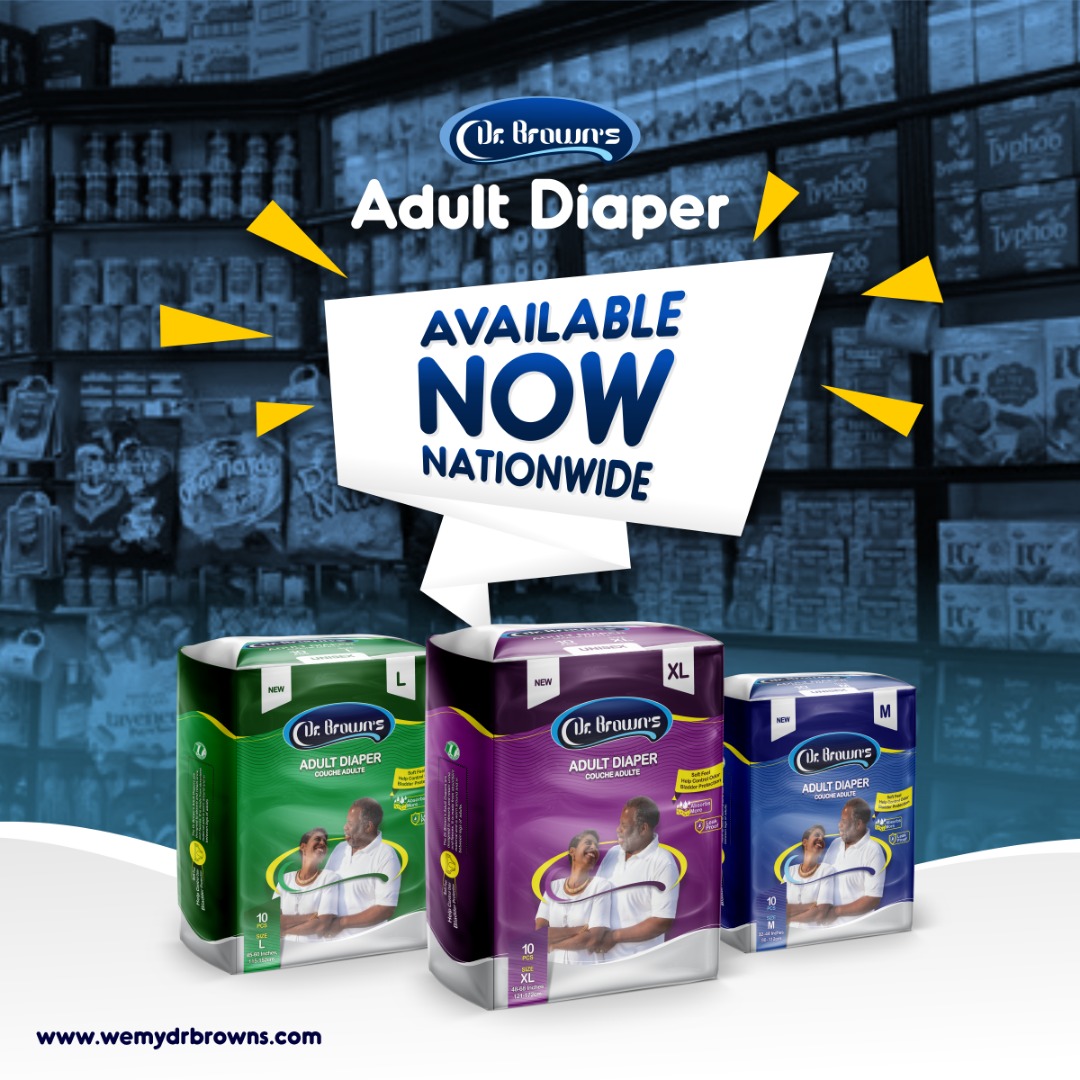 "POSITIVE ageing" describes the process of maintaining a positive attitude, feeling good about oneself, keeping fit and healthy, engaging fully in life and enjoying the many rewarding experiences   associated with ageing. Today, wearing a Dr Brown's Adult diaper makes it possible for the elderly to sit in meetings without worrying about incontinence; younger generations can relate more with grand-parents without barriers; even in their invalid state, the elderly can enjoy adequate care from children and grand-children without hygiene risks. The elderly now have the opportunity to partake in social gatherings without soiling their garments. By eliminating the barriers of availability, accessibility and affordability, the Dr Brown's Adult Diapers guarantee positive ageing.
LOOKING FORWARD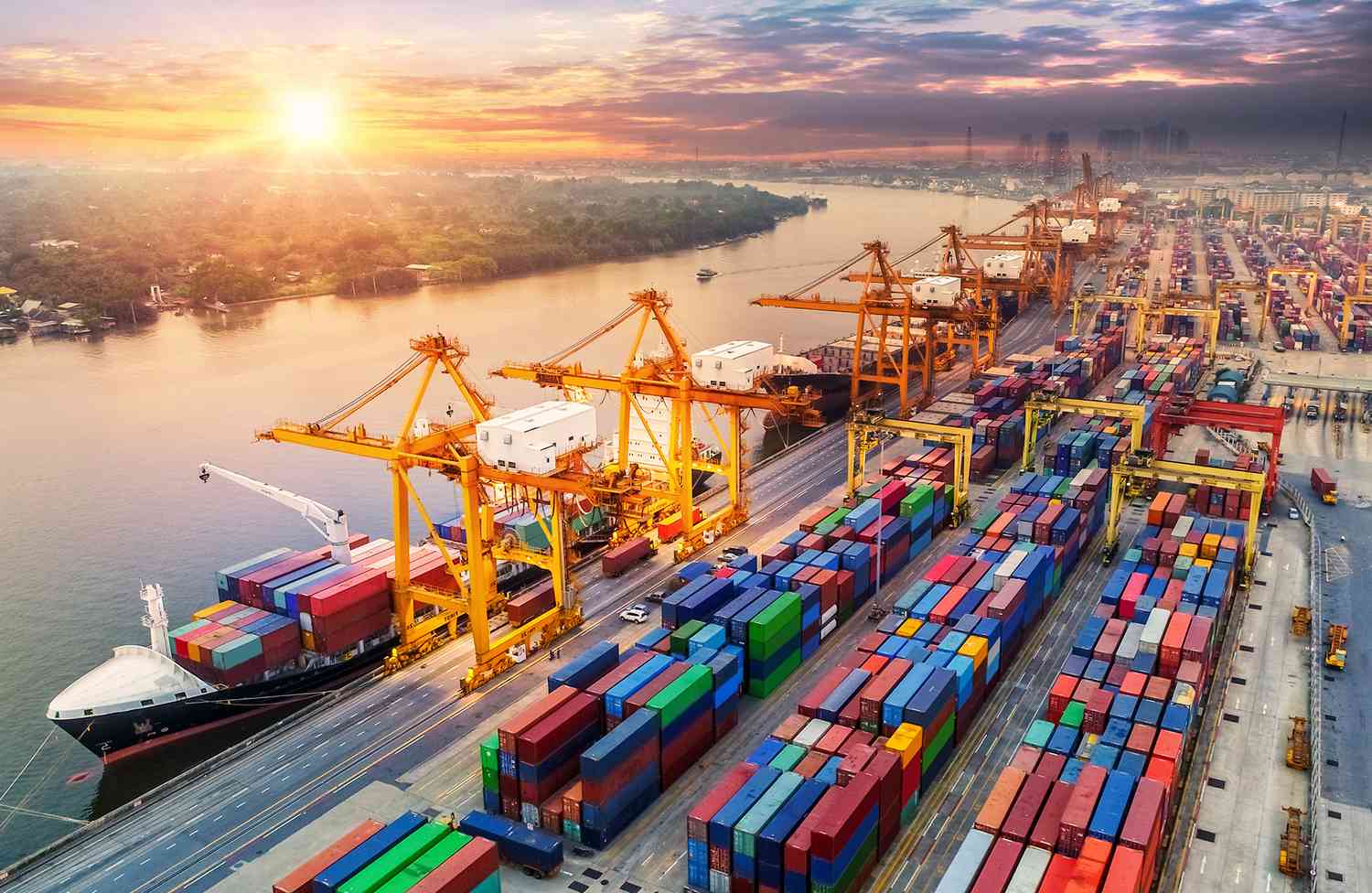 Speaking on the outlook of the Dr. Brown's Adult Diaper, Mr. Odunaiya maintained that the product would help conserve foreign exchange across Africa by providing import substitution in Nigeria and indeed Africa at large. The global Adult Diaper market was estimated at $10 billion in 2019 and projected to grow by 35% to about $14 billion within 5 years. The market is dominated by manufacturers from Asia, Europe and North America, while Africa had remained a significant importer of the finished product. In the words of Mr. Odunaiya, the Dr. Brown's Adult Diaper is not only providing home-grown hygiene solution for the elderly and other vulnerable groups, it is also putting Africa in global economic league of Adult care manufacturers, thereby improving Africa's competitiveness in global markets.
The Dr Brown's Adult Diapers are made in Nigeria by Wemy Industries Ltd, Alapere, Ketu, Lagos. Wemy was founded in 1978 and has pioneered many hygiene products used in baby care, maternal care, feminine care and adult care in Nigeria. Wemy's products come under two brand names: Dr Brown and Nightingale.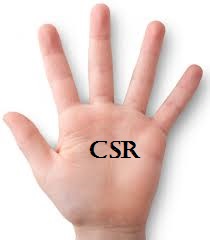 The CSR Arena is a CSR advocacy and sustainability-reporting-analysis champion. We encourage and celebrate effective CSR and positive social impact by responsible corporate citizens; we celebrate international best practices in sustainability reporting across different economic divides. Our goal is to realize the dream of development scholars that, 'corporates, more than governments, would bring about the much needed sustainable development across the globe. We partner with FBOs, NGOs, CBOs, governments and corporates to spread the message of sustainable development and corporate sustainability. Our platforms bear tales of good corporate citizenship – grab the microphone that you may be heard.  Contact: news@thecsrarena.com