Coca cola European Partners (CCEP) has released its 2018 sustainability report. The 2018 report marks CCEP's second year consecutive sustainability report (following the 2017 sustainability report). The company founded in 2016 is already making giant strides in both business and social effectiveness. In two years, CCEP has enhanced her position as a leader in one of the largest consumer goods sectors in some of Europe's most significant markets, serving a consumer population of over 300 million across Western Europe.
The 2018 sustainability report is contained in the company's 2018 integrated report which is a single set report incorporating the company's financial results and sustainability report for the 2018 financial year ended.
HIGHLIGHTS OF THE INTEGRATED REPORT
€11.5BN in revenue, approximately 4% improvement from prior year (2017) result of €11.1BN
RECYCLING: 27.6% of PET bottles used in 2018 were from recycled bottles; also, 98% of the packaging used was recyclable. This comes as part of the efforts to ensure sustainable packaging. CCEP targets to have 50% of her PET materials from recycled PET (rPET) by 2025.
Achieved 11.1% sugar reduction in her soft drinks, which represents a further improvement from the 4.2% achieved in 2017.
This is part of the success recorded through the company's Action on Drinks which involved a conscious effort to reduce the amount of sugar in- take by consumers. The efforts include the introduction of more zero sugar options, including Monster Ultra and new Fanta flavours. Action on Drinks also include the introduction of 131 non and low calorie drinks. As against the target of having 50% sales revenue from low calorie drinks,   45% of the products CCEP sold in 2018 were from low or no calorie drinks.
Employs about 23,300 staff in 13 countries
Investment in Renewable Energy: 100% of the electricity purchased in 2018 was from renewable sources; 100% electric vehicle fleet for 100 sales representatives and installation of 176 charging points at the HQ
584 tons of waste collected from 82 beaches, 12 ports and 11 marine reserves. This was made possible under the Mares Circulares (Circular Seas), a coastal waste collection campaign co-funded by The Coca-Cola Foundation. In 2018, this campaign collected wastes from beaches, ports and marine reserves covering 270 kms of coastline in Spain and Portugal using 5,270 volunteers. All collected PET bottles were reintegrated into CCEP's value chain.
Women Empowerment: 35.6% of management positions in CCEP as at December 2018 were held by women, representing an increase of 2.8% compared to December 2017.
Donations: €5 million was donated to community activities in addition to 11,955 volunteer hours contributed by CCEP employees to support the work of national charity partners, local community groups and other good causes.
Climate change: reduced GHG emissions across her core business operations (manufacturing, distribution and cold drinks equipment) by 50.64%.
Supply chain: 91% of CCEP's spend was with suppliers which are covered by her Suppliers Guiding Principles (SGPs); 88% of sugar was sourced from suppliers which comply with CCEP's Sustainable Agriculture Guiding Principles (SAGPs).
On the company's commitment to ensuring sustainable business operations, CCEP Chairman (Sol Daurella) and CCEP CEO (Damian Gammell) share the same opinion, "at CCEP, we want sustainability to underpin every part of how we do business; the insights of our stakeholders continue to play an integral role in shaping our sustainability plan. Building on our current momentum and focusing on the opportunities ahead, we can win today to win tomorrow".
Download a copy here: https://bit.ly/2FqmfKr
ABOUT THE COMPANY
Coca-Cola European Partners was created on 28 May 2016 through a merger by the three main bottling companies for The Coca-Cola Company in Western Europe – Coca-Cola Enterprises, Coca-Cola Iberian Partners, S.A. and Coca-Cola Erfrischungsgetränke AG. The company currently operates 50 bottling plants. CCEP is reputed to the world's largest independent Coca-Cola bottler by revenue.
The company is headquartered in Uxbridge, England.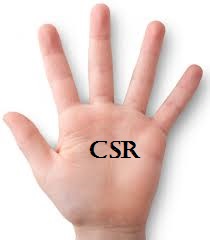 The CSR Arena is a CSR advocacy and sustainability-reporting-analysis champion. We encourage and celebrate effective CSR and positive social impact by responsible corporate citizens; we celebrate international best practices in sustainability reporting across different economic divides. Our goal is to realize the dream of development scholars that, 'corporates, more than governments, would bring about the much needed sustainable development across the globe. We partner with FBOs, NGOs, CBOs, governments and corporates to spread the message of sustainable development and corporate sustainability. Our platforms bear tales of good corporate citizenship – grab the microphone that you may be heard.  Contact: news@thecsrarena.com