Climate change is fast becoming the defining issue of the present age; climate change brings with it threats to the environment, human lives, animals, businesses, financial markets and national economies. Ironically, a corporate citizen has found great opportunity within the global menace of climate change: Hannon Armstrong, a U.S corporate citizen has found great opportunity to earn superior risk-adjusted returns while investing in climate change solutions. With approximately $1.2 billion in new investments completed in 2018, we estimate that a total of 496,000 metric tons of CO2 emissions can be avoided annually with a CarbonCount score of 0.42 metric tons of CO2 emissions per $1,000 invested. CarbonCount is a scoring tool that evaluates investments in U.S.-based energy efficiency and renewable energy projects to determine estimated carbon dioxide ("CO2") emissions avoided annually per $1,000 of investment; it removes the ambiguity of what may be implied by the word 'green' and sets the bar for other capital providers with respect to their reports addressing environmental impact.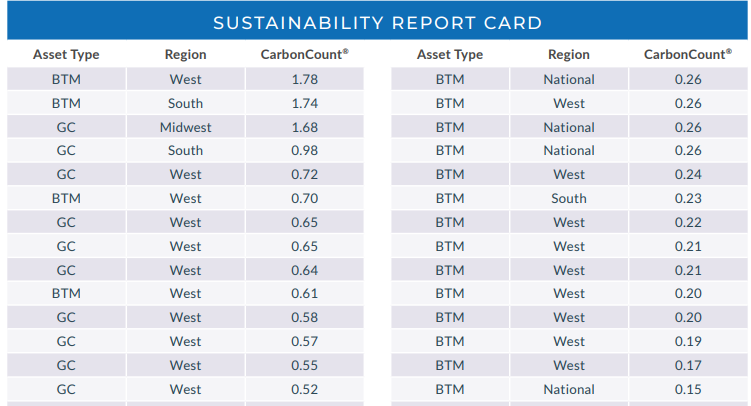 Hannon Armstrong as a company, is founded on the mission to make investments in climate change solutions while generating superior risk-adjusted returns. The company focuses on solutions that reduce carbon emissions and increase resilience to climate change by providing capital to the leading companies in the energy efficiency, renewable energy and other sustainable infrastructure markets. The goal is to generate attractive returns for her stockholders by investing in a diversified portfolio of investments that generate long-term, recurring and predictable cash flows from proven commercial technologies. Hannon Armstrong is the first U.S. public company to focus exclusively on making investments in climate change solutions. Sustainability and environmental stewardship are integrated into the company's daily operations. Through the implementation of her investment strategies and the conduct of her business operations, the company shows a deep commitment to enabling the transition to a more sustainable and resilient future.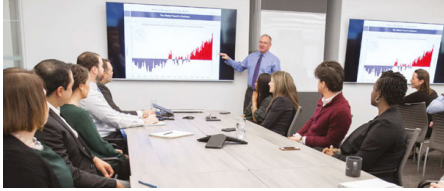 How Hannon Armstrong goes about fulfilling this mission and the progress made so far are communicated via her annual ESG report. The 2018 ESG report is the foremost of such reports. The 32 – page report provides deep insight on the commitments of the company in keeping the UN Global Compact initiative and the Sustainable Development Goals (SDGs). Also prominently featured is the company's commitment to the requirements of the Taskforce on Climate-related Financial Disclosures (TCFD). In keeping with disclosure requirements of TCFD, the 2018 ESG report also made material disclosures on the four thematic areas that represent Hannon Armstrong's core operational elements – governance, strategy, risk management, metrics and targets. Remarkably, the core principles of Hannon Armstrong align substantial with the goals and objectives envisioned in the TCFD themes.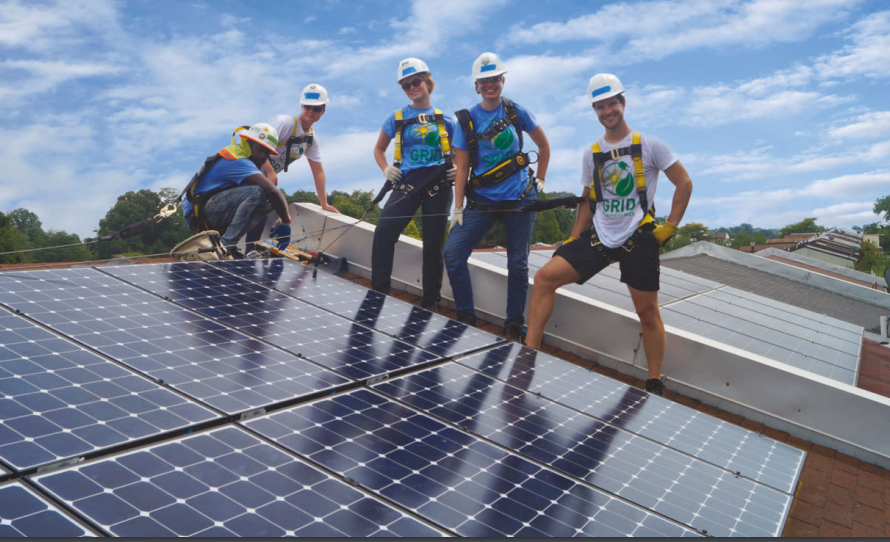 For the chairman and CEO of Hannon Armstrong, Jeffrey W. Eckel, "The principles of environmental, social, and corporate governance (ESG) have long been embedded in our corporate DNA and we recognize the importance of transparency in reporting our impact. In this inaugural ESG Report, we will share with you our approach to ESG integration across our company, including in our investment process – where the most meaningful environmental impact is achieved, as well as within our corporate culture and employee experience. Our employees' commitment to advancing these types of initiatives is inspiring and I am honoured to work alongside them with a shared sense of purpose and mission".
SOCIAL IMPACT
Hannon Armstrong's climate – change – oriented investments directly and indirectly result in healthier communities while supporting and sustaining job growth and shared prosperity. Some of these impacts (details in the report) are summarised below:
More than 95,000 highly skilled and high-wage jobs created
Over 170,000 school children supported annually through energy efficiency upgrades to educational facilities that support over annually
Provided energy efficiency upgrades to hospitals and other facilities that serve over 1 million military veterans annually
CORPORATE CITIZENSHIP AND COMMUNITY ENGAGEMENT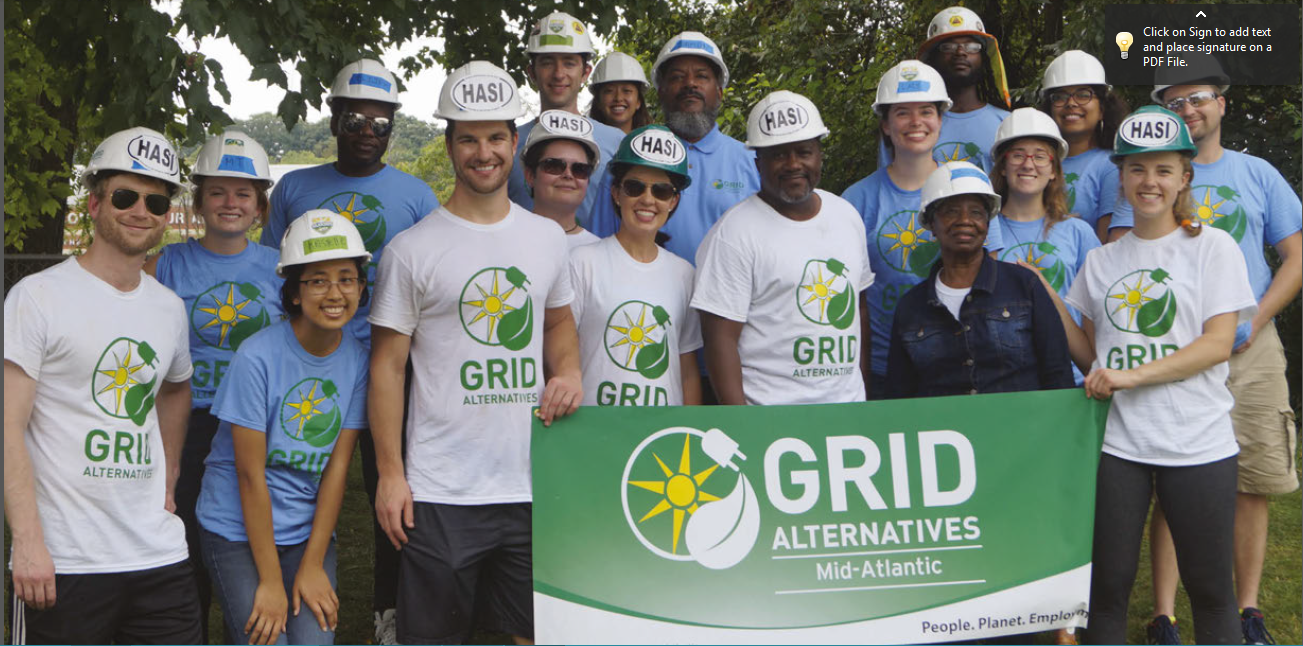 Hannon Armstrong supports a range of non-profit organizations that are committed to preserving the environment, promoting clean energy adoption in underserved communities, and/or raising awareness and action on climate. Supported by viable partners Hannon Armstrong is amplifying critical voices and efforts that are essential to the building, and sustenance of the social and environmental fabric of the communities in which we live and work. The corporate citizenship and community engagement efforts of the company results from  long-standing partnership with the Chesapeake Bay Foundation (CBF), a non-profit organization that advocates for effective, science-based solutions to the pollution degrading the Chesapeake Bay and its rivers and streams.
Hannon Armstrong is the Carbon/Nitrogen Neutral sponsor of CBF'S annual summer fundraiser. With our support, the event achieves a net zero carbon footprint by allocating a portion of the sponsorship dollars to plant approximately three acres of trees. Many Hannon Armstrong employees are also active in our local communities, volunteering their time to organizations aligned with our core values.
HIGHLIGHTS OF THE 2018 ESG REPORT
Financed $1.2 billion of climate change solutions
Achieved 496,000 MT in avoided emissions resulting from 2018 investments
Formalized Board oversight of our ESG strategies, activities, policies, and communications
Established an internal cross-functional ESG Committee
Implemented the recommendations of the Task Force on Climate-Related Financial Disclosures (TCFD) in our financial filings – among the first companies to do so
Became a signatory to the UN Global Compact
Enhanced and further defined our Sustainability Investment Policy and our Environmental Policies
Formalized and documented our Human Capital Management and Human Rights Policies
100% electricity purchased from renewable energy sources.
Download the full report here: http://bit.ly/2PtLuQy
ABOUT HANNON ARMSTRONG
Hannon Armstrong is the first U.S. public company focused exclusively on making investments in climate change solutions. Hannon Armstrong provides capital to the leading companies in the energy efficiency, renewable energy and other sustainable infrastructure markets, thereby helping to combat the issue of climate change through Socially Responsible Investment (SRI). Founded in 1981, Hannon Armstrong is helping to fix the world's most pressing challenge sustainably.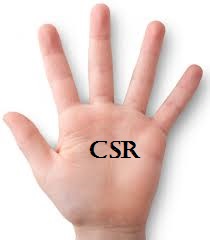 The CSR Arena is a CSR advocacy and sustainability-reporting-analysis champion. We encourage and celebrate effective CSR and positive social impact by responsible corporate citizens; we celebrate international best practices in sustainability reporting across different economic divides. Our goal is to realize the dream of development scholars that, 'corporates, more than governments, would bring about the much needed sustainable development across the globe. We partner with FBOs, NGOs, CBOs, governments and corporates to spread the message of sustainable development and corporate sustainability. Our platforms bear tales of good corporate citizenship – grab the microphone that you may be heard.  Contact: news@thecsrarena.com