Media giant, Bloomberg, has released her 2020 impact report to stakeholders. The Bloomberg's 2020 Impact Report provides an overview of the company's sustainable business activity. The report features inputs from Bloomberg L.P, subsidiaries and affiliates describing business, environmental and social issues that have a direct and significant impact on the company, her employees and strategic partners, as well as issues that the company has a unique opportunity to influence. The 62-page report is presented under three broad topics – Approach, Environmental impact and Social impact. The company continues to provide strategic leadership in environmental stewardship, not only across her operations, but also by providing leading efforts to mobilize the markets to fight climate change and bring transparency to climate risk data. One of such efforts is the 'Bloomberg Green' – a global news source dedicated to the business, science and technology of climate change. According to the CEO, Michael Bloomberg, "Our company has increased the environmental, social and governance (ESG) data and research we provide, and we have also introduced products to help clients better assess climate-related risks and opportunities, including new sustainability scores". The sustainability data, disclosures and claims in the 2020 impact report have been verified by Cventure LLC.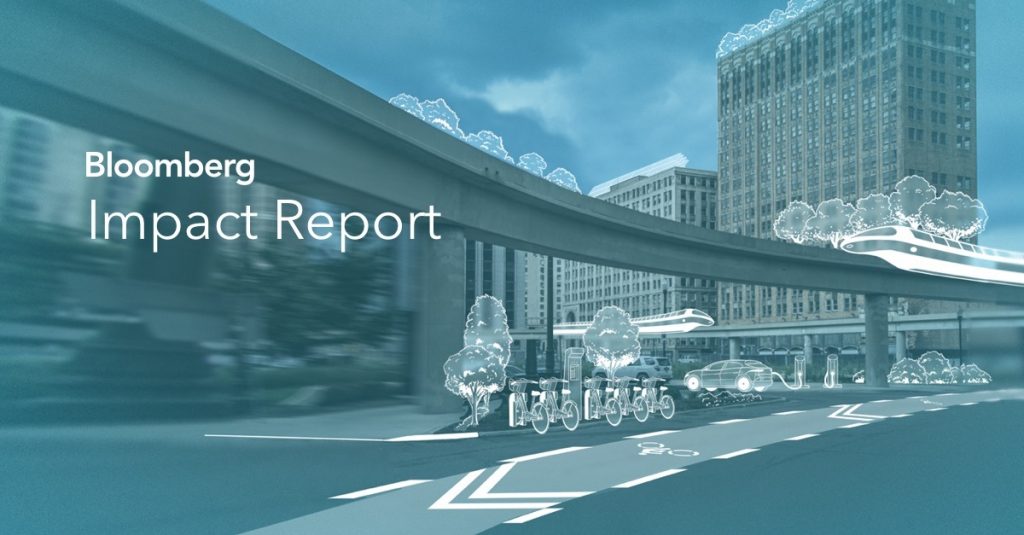 Bloomberg's sustainability performance and social impact strategies Bloomberg are guided by the principle that transparent markets empower investors, fuel entrepreneurs and support economic growth; and better data leads to better decisions. Moving forward, the world needs sustainable economic growth, and Bloomberg has evolved her mission to provide clients with the data and solutions they need to navigate the changing landscape and successfully transition to a low-carbon economy. Putting people first, the vast majority of the profits from Bloomberg L.P. goes to Bloomberg Philanthropies, which work to ensure better, longer lives for the greatest number of people around the world.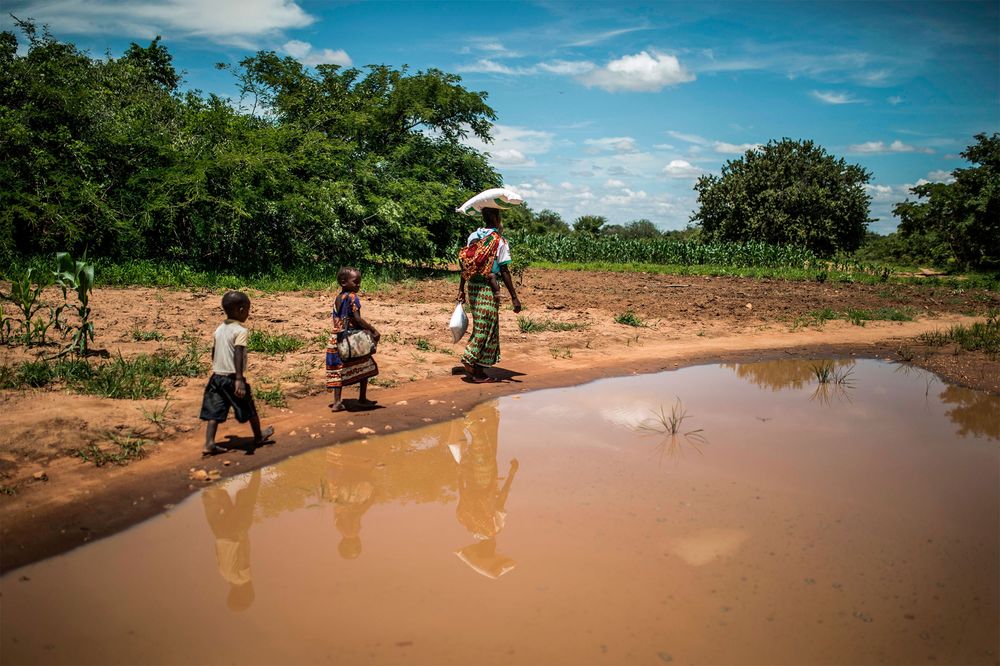 Performance Highlights
Achieved 5% increase in revenue from sustainable finance products
Partnered with hundreds of non-profit partners in major cities around the world, resulting in over 9,000 contributions to over 1,400 non-profits in 383 cities in response to the Covid-19 pandemic.
Achieved 7% reduction in energy intensity in buildings and another 2% improvement in energy efficiency in data centers
Co-founded the London Community Response Fund which has provided more than $60 million to over 3,000 nonprofits across London.
Provided a $500 one-time payment to all employees globally to help establish a more productive work-from-home environment over the long term.
Invested $40 million in support to prevent or slow the spread of COVID-19 in vulnerable low- and middle-income countries, particularly in Africa.
76% of total waste diverted from landfill
78% of printing and shop paper and 2% of magazine paper made from recycled materials
Co-funded research into the potential therapeutic uses of COVID-19 convalescent plasma with $3 million.
$10 million donated to the International Rescue Committee towards mitigating COVID-19's impact on vulnerable people across the globe.
Donated over $6 million to World Central Kitchen to provide more than one million meals for frontline workers at 16 New York City.
Reducing the debt burden of approximately 800 students at the United States' four historically Black medical schools.
Download the full report here: https://bit.ly/3tDpKUJ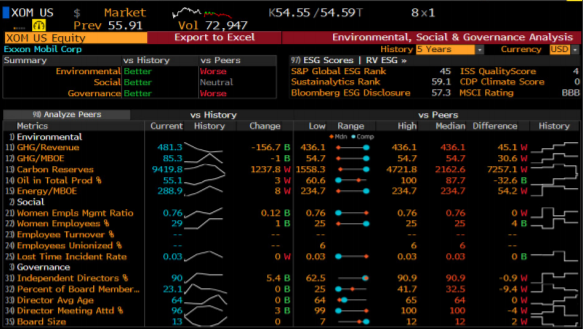 Reporting on the Business and Science of Climate Change
Working through her over 2,700 journalists and analysts in over 120 countries, Bloomberg delivers over 5,000 stories per day to her Terminal subscribers. The Bloomberg Terminal features regular coverage of sustainable finance and corporate governance, with a particular focus on how companies create shareholder value; company supply chains and renewable energy trends. Similarly, the Bloomberg Green print magazine provides premier climate journalism, opinion pieces, data projects and bold design and photography. By focusing on climate solutions, readers are guided to discover stories on science, environmental impact, zero-emission technology, green finance, culture and design. In addition, the Bloomberg Media Group (the consumer facing media division) provides decision makers with timely news, analysis and intelligence on business, finance, technology, climate change, politics and more. It reaches influential audiences worldwide across every platform including digital. Thus, Bloomberg continues to succeed in her commitment to mobilize markets to fight climate change and bring transparency to climate risk data.

About Bloomberg
Bloomberg L.P. is a private Limited Partnership headquartered in New York City. Bloomberg employs about 20,000 staff deployed in 167 locations across 120 countries. Founded in 1981 by Michael Bloomberg, the currently has as part of her operations 10 television studios, 12 radio studios and 6 printing facilities.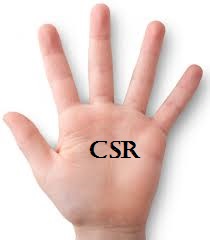 The CSR Arena is a CSR advocacy and sustainability-reporting-analysis champion. We encourage and celebrate effective CSR and positive social impact by responsible corporate citizens; we celebrate international best practices in sustainability reporting across different economic divides. Our goal is to realize the dream of development scholars that, 'corporates, more than governments, would bring about the much needed sustainable development across the globe. We partner with FBOs, NGOs, CBOs, governments and corporates to spread the message of sustainable development and corporate sustainability. Our platforms bear tales of good corporate citizenship – grab the microphone that you may be heard.  Contact: news@thecsrarena.com