British American Tobacco (BAT) has released her 2018 Sustainability Report. The 2018 sustainability report marks BAT's 17 years of sustainability reporting. BAT believes sustainability is a key strategic focus area crucial to the delivery of her overall corporate strategy, thus sustainability is integrated across all areas of BAT's business. Through her materiality process, BAT has identified three sustainability priorities that have the greatest impact on her business and her stakeholders. These include: harm reduction; sustainable agriculture and farmer livelihoods; and corporate behaviour. The 2018 sustainability report (entitled "Transforming Tobacco"), among other things, provides insight into BAT's activities and progress made on her identified sustainability priorities.
In his letter to the 2018 report, out- going CEO of BAT group, Nicandro Durante, remarked, "We understand that for any business to be sustainable over the long term, we must deliver value not only for our consumers and shareholders but for our employees, our suppliers and for wider society". The report also featured an independent assurance report by Ernst & Young LLP.
HIGHLIGHTS OF THE REPORT
2% growth in revenue
Created market for about 381, 500 suppliers in over 150 countries.
In the year under review BAT purchased over 400,000 tonnes of tobacco leaf from over 350,000 farmers in 37            countries; patronised over 1500 non- agricultural direct material suppliers in 70 countries; yet procured                        indirect goods and services from more than 30,000 suppliers in over 150 countries.
Operating 55 factories in 48 countries
Harm reduction: – Harnessing the power of innovation, through research, to reduce the public health impact of smoking, through the offering of Potentially Reduced-Risk Products (PRRPs).
Over £60 million invested annually to help advance sustainable practices in agriculture. This initiative includes the leaf science research which helps in developing improved seed varieties for farmers. Also, extension services are provided to farmers through a network of expert field technicians who provide on-the-ground Extension Services support and deliver agri-support packages, technical assistance and capacity building to over 90,000 directly contracted farmers.
Elimination of human right abuses and child labour. Over 134,000 farmers and rural community members benefited from training and capacity building on human rights and child and forced labour-related issues in 2018. Over the years, the ECLT program has impacted about 650,000 children, farmers and community members through its work for the progressive elimination of all forms of child labour in tobacco-growing communities.
Women empowerment and elimination of gender gaps.
30% female Main Board representation; 51% of BAT's senior global recruit are women; 14% Management                       Board; 46% of BAT's 2018 graduate recruits are females. Women also constitute 22% of BAT's senior                             management.
7% year-on-year absolute reduction in carbon emissions across all operations, with improvements driven by renewable energy and energy efficiency projects. This was possible through investments in technology and switching to low-carbon or renewable energy sources; optimising logistics and fleet with new standards for fuel efficiency, engine size and emissions; and optimising load capacity and GPS monitoring to improve our commercial fleet efficiency.
9% reduction in the amount of waste sent to landfill; also recycled 90% of waste.
Download a copy of the report here: https://bit.ly/2uhBjVr
ABOUT THE COMPANY
British American Tobacco (BAT) is a leading brand in its industry, commanding market leadership in over 50 countries of its operations. British American Tobacco is a British multinational cigarette and tobacco manufacturing company founded in 1902 with headquarters in London, United Kingdom. The company has over 55,000 employees with market presence in over 180 countries.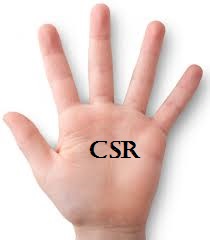 The CSR Arena is a CSR advocacy and sustainability-reporting-analysis champion. We encourage and celebrate effective CSR and positive social impact by responsible corporate citizens; we celebrate international best practices in sustainability reporting across different economic divides. Our goal is to realize the dream of development scholars that, 'corporates, more than governments, would bring about the much needed sustainable development across the globe. We partner with FBOs, NGOs, CBOs, governments and corporates to spread the message of sustainable development and corporate sustainability. Our platforms bear tales of good corporate citizenship – grab the microphone that you may be heard.  Contact: news@thecsrarena.com