Global diary company, Arla Foods has released her 2018 CSR report. The 38-page report chronicles the company's commitment to sustainable business strategies with value addition for both business and society. As eating habits are changing and the world's growing population is increasing, the need for a more sustainable and nutritious diet becomes necessary. The Food and Agriculture Organisation (FAO) has stated that dairy, due to it being nutrient dense, makes a significant contribution to global health; recent FAO analysis shows that milk production continues to become more efficient and sustainable. Arla's giant strides in the global march towards efficient and sustainable milk production remain a major catalyst for improved nutrition and well-being globally. In the words of the chairman of Arla's board of directors, Jan Toft Norgaard, "Sustainable dairy production is top of the agenda in Arla, and will continue to be so for the foreseeable future. Being a cooperative with a collaborative mindset, Arla has already come a long way and are well prepared to continue our contribution to making dairy production even more sustainable".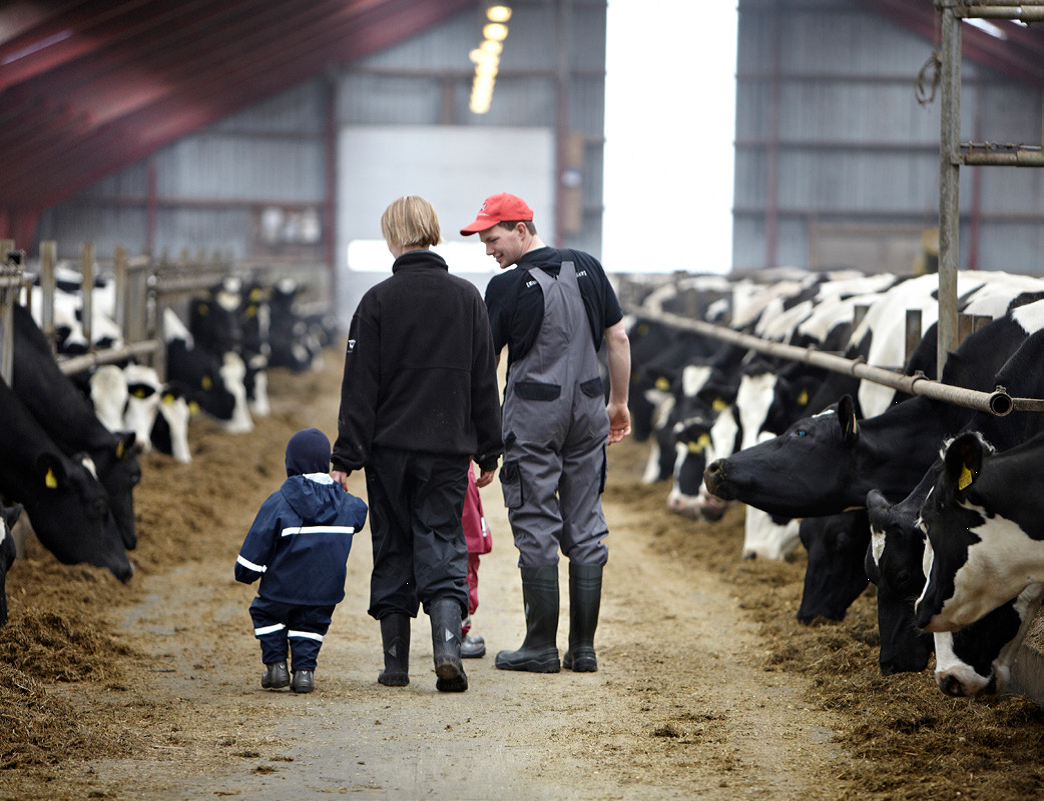 Arla's sustainability strategy sits on the tripod of health, natural and inspiration, with respect for human rights as the base of the tripod.
Health: Using the power of milk to influence millions of consumers' food habits, Arla's extensive range of tasty and nutrient- rich products contribute to healthier diets for consumers around the world. With strong commitments to food safety, sugar reduction, product innovation and collaborative research, the company continues to deliver healthier diets to millions of families across the world.
Natural: Arla wants to offer healthy and natural dairy products to meet the needs and preferences of consumers around the world. Ranked as the world's largest supplier of organic dairy products; part of the company's strategy is to continue growing the organic dairy category globally.
Inspiration: Arla inspire consumers around the world to eat well: farmer- owners sharing experiences on new farming practices; consumers feeling inspired to try new recipes or products to match their lifestyles. Arla's inspiration strategy is fuelled by the realization that creative solutions and good decisions often come from collaboration and knowledge sharing.
HIGHLIGHTS OF THE 2018 CSR REPORT
Achieved year-end 2018 revenue of 10.4billion Euros
100 % food safety and customer centricity: 100 per cent of Arla's  production volume is manufactured at sites with GFSI (Global Food Safety Initiative) certification; In 2018, over 100 customer audits were conducted on these production sites. In 85 per cent of these audits, Arla received top rating, demonstrating a clear alignment between customers' expectations and corporate performance.
Increased focus on research and collaboration on sustainable dairy farming.
Conducted workshop in Nigeria to identify human rights risks in the dairy value chain: In 2015, Arla performed the first human rights due diligence in Nigeria. Following this, the project Milky Way Partnership was initiated to improve market driven sustainable growth in the local dairy value chain. The 2018 workshop, conducted in conjunction with project partners was to identify human rights risks within the project's dairy value chain.
Sustainable diary supply chain in Ethiopia: Arla Foods Ingredients is the lead business partner in another GAIN Nordic Partnership project that is working to develop a sustainable dairy supply chain in Ethiopia in cooperation with a local dairy and dairy farmers.
230 million consumers engaged online.
140,000 school children visited a farm – learning about the origin of milk.
Increased focus on packaging to reduce climate impact and improve recyclability: In response to the 2018 debate on plastics, insufficient recycling and littering, Arla re-focused her packaging goals and efforts to deliver further improvements in relation to climate impact reduction and improved recyclability. The 2018 reports posits that currently, 89% of Arla's packaging is recyclable.
Developed long-term environmental strategy beyond 2020: farm level emissions were reduced by 24%
9,000 farmer owners evaluated their cows quarterly – focusing on animal welfare.
Commitment to renewable energy: Many Arla farmers produce renewable electricity based on solar, wind or biogas. The amount produced is equivalent to 61% of the annual use on their farm.
The 2018 sustainability report provides deeper insights on how these strategies are helping to deliver sustainable business success with high social impact and value creation for all stakeholders. Download the full report here: https://bit.ly/2HFGGpn
ABOUT THE COMPANY
Arla Foods is a global dairy company owned by more than 10,300 dairy farmers in seven European countries – Denmark, Sweden, UK, Germany, Belgium, Luxembourg and the Netherlands. Arla Foods is headquartered in Viby, Denmark, and is reputed to be the largest producer of dairy products in Scandinavia. Arla's mission is to create value for its farmer owners. All farmer owners have the opportunity to influence important decisions through the democratically governed farmer cooperative. All elections and polls are held according to the 'one owner, one vote'.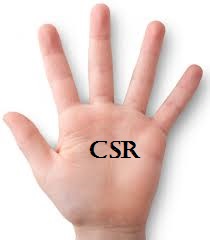 The CSR Arena is a CSR advocacy and sustainability-reporting-analysis champion. We encourage and celebrate effective CSR and positive social impact by responsible corporate citizens; we celebrate international best practices in sustainability reporting across different economic divides. Our goal is to realize the dream of development scholars that, 'corporates, more than governments, would bring about the much needed sustainable development across the globe. We partner with FBOs, NGOs, CBOs, governments and corporates to spread the message of sustainable development and corporate sustainability. Our platforms bear tales of good corporate citizenship – grab the microphone that you may be heard.  Contact: news@thecsrarena.com